How does Under Armour plan to meet sustainability goals?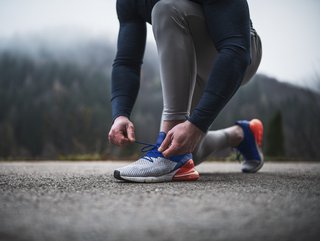 We take a look at how Under Armour is working to reduce its overall environmental footprint and do its part to protect the planet
As climate change emerges as a key focal point of corporate sustainability effort, Under Armour has released its 2021 Sustainability & Impact Report.
Outlining a new sustainability framework, the report looks at goals and targets that will guide the company's work to reduce the environmental footprint associated with its products and operations while accelerating its social and community impact.
"As a global innovator and leader in athletic performance apparel, footwear, and accessories, we believe Under Armour has an important role to play in addressing impending challenges facing our society, industry, and planet. This belief informs our innovation methods and compels us to rethink, reinvent, and reimagine our products and how we make them in our work to support athletes and protect people and our shared planet," said Colin Browne, Under Armour Interim President and CEO.
"Mindful that lasting change will require global cooperation across communities and industries, our new report conveys our renewed commitments to continuous improvement, industrywide collaboration, and transparent communication with our stakeholders in our ongoing sustainability journey," he added.
Making better products and a better world
Under Armour's sustainability approach, 'What's Under Matters', reflects the company's mission to make athletes better by focusing on performance-driven innovations that utilise more sustainable materials designed for recyclability and more efficient production processes in its delivery of durable, quality, high-performing products athletes know and trust.
The report outlines 23 goals and targets designed to drive company progress across three key pillars – Products, Home Field, and Team. It is also aligned with Global Reporting Initiative (GRI) and Sustainable Accounting Standard Board (SASB) industry standards.
Some of the report highlights include:
Prioritising recycled and renewable materials and reducing single-use plastic brand product packaging by 75% by 2025.
Implementing sustainability and circular design principles in at least half of its products by 2027 and developing chemistry and processes that can enable a circular footwear program to be launched in market, at scale, by 2030. At the end of 2021, approximately 40% of fabrics used in the company's apparel and accessories were made from materials capable of being recycled.

Reducing absolute scope 1, 2, and 3 greenhouse gas emissions by 30% and increasing renewable energy in owned and operated facilities to 100% by 2030.

Advancing low-impact manufacturing, reducing the environmental impact of its materials, and targeting net-zero emissions by 2050.
"The details underlying a company's sustainability strategy are foundational to its longevity and ability to generate lasting impact. For this reason, Under Armour has worked diligently over the years to finalise our approach and take concerted action before releasing this report. We're pleased to share our accomplishments and perspective on our future goals, and we look forward to providing updates on our progress," said Michael Levine, Under Armour VP and Chief Sustainability Officer.