How to prepare sustainably for next Chinese New Year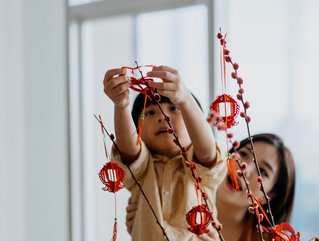 Chinese New Year is red — but it can also be green. Celebrate with your employees by setting a sustainable example as you welcome the Year of the Water Tig
The Chinese New Year, also known as the Lunar New Year, starts on the first day of the Chinese lunisolar calendar and lasts 15 days. It marks the arrival of both spring and the new year and is celebrated by communities and cultures across East and South-East Asia as well as their diaspora abroad.
Many multinationals will have plans in place for their celebrating staff to take time off and otherwise have holiday celebrations or acknowledgements of some sort planned. For non-Chinese companies, it is a good opportunity to share in a major cultural event as well as underline and tie in your company's environmental, social and governance (ESG) goals.
It is also worth noting that there are other Lunar New Year celebrations, such as Tet, but for the purposes of this article we will focus on Chinese New Year.
The two-week holiday is a time of sharing and gathering with many traditions, including eating together and giving gifts of money in red envelopes, or hongbao. Here is how you can help your company mark it sustainably.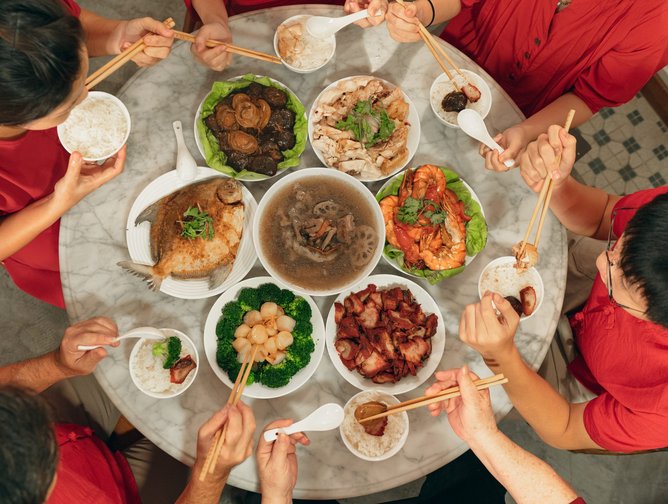 Tell your employees to avoid buying new red clothes
It is tradition to wear red during Chinese New Year and some will splash out on new items. While you have no control over your employees' behaviour, you can try to educate them that purchasing new clothes that they will only wear once for every Chinese New Year is not sustainable. You can encourage them to wear last year's clothes or engage with an initiative that recycles clothing.
Reuse last year's red envelopes and stock up on simple red ones
Every year, people in Hong Kong hand their relatives around 320 million red envelopes, which is the equivalent of chopping down 16,300 trees. In case you don't want to give an e-hongbao to your employees, you can instead start using reusable red envelopes. You can also join Hong Kong environmental group Greeners Action in their annual Lai See Reuse and Recycle Programme if you have an office there or find a similar one near your branches. You can also start buying red envelopes now that do not have any prints on them so you can store and use them next year.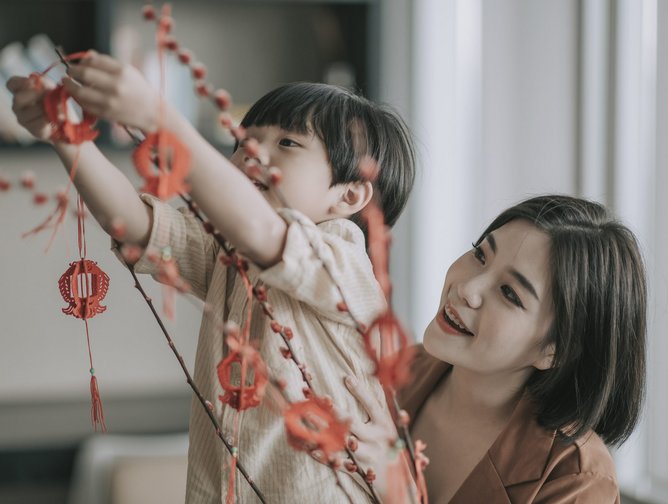 Go for the e-hongbao
While an e-hongbao might not feel as authentic as the physical one, giving red envelopes this way has become increasingly popular, especially during the COVID-19. In China, giving red envelopes through the messaging app WeChat is already a common practice.
While e-hongbao is not carbon neutral (using the internet means using energy), sending them through the net does cut emissions and waste. According to the Monetary Authority of Singapore (MAS), if all Singaporeans switched to e-hongbao, the reduced carbon emission would equal around 330 tonnes or the same amount produced from charging 5.7 million smartphones for five days.
Reuse decorations and make purchases in line with ESG and procurement goals
Start buying decorations that have no prints of this year's zodiac on them so you can use them again next year, or find adjustable options. Buy decorations that do not need adhesive and can be easily stored and reused. Red lanterns, for example, can be flattened and put away for another year. You can also procure decorations at your central office for distribution, using vendors that themselves use recycled materials or have social value impacts embedded in their own supply chain.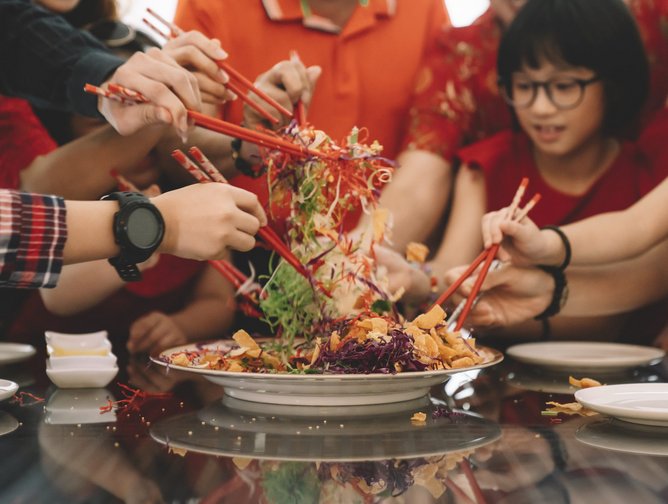 Avoid food waste
Food waste is a serious problem during Chinese New Year celebrations. The Singaporean National Environment Agency (NEA) says the city-state wasted 636,900 tonnes of food in 2018, and there was up to a 20% increase in food wastage during celebrations.
In order to avoid food waste, companies can donate leftovers and evaluate the previous year's food waste and calculate the amount of food that should be bought. Companies can also tell their employees not to bring an excessive amount of tangerines, a popular fruit for the holiday.

• Join global business leaders and sustainability experts taking meaningful action at Sustainability LIVE, held at Tobacco Dock, London, 23-24 February 2022. Register to attend today! Click here to learn more.