Kraft Heinz: Addressing ongoing environmental challenges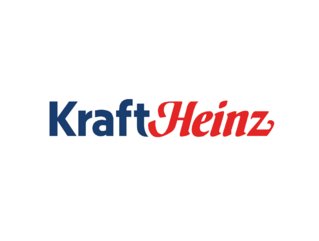 Kraft Heinz's latest report, 'Together at the Table', outlines its progress concerning diversity, net zero commitment and food security goals
Kraft Heinz has released its 2022 Environmental Social Governance (ESG) report, 'Together at the Table', which outlines the company's ESG progress throughout 2021.
To achieve its global ESG goals, the company says it has prioritised future-focused innovations and key collaborations with employees, non-profit organisations, and ingredient and packaging suppliers.
"The food industry has seen countless challenges in the last two years. It is during these challenging moments when true innovation happens, and collaborations are most important. Working with our many partners, we are developing solutions to foster a more inclusive workforce, address climate challenges, and combat food insecurity. Now more than ever, it is critical that businesses like ours take a leadership role in addressing the environmental and social issues that affect all of us around the world," said Miguel Patricio, Kraft Heinz CEO and Chair of the Board of Directors.
Creating a greener impact on the environment
In 2021, Kraft Heinz committed to achieve net-zero greenhouse gas emissions across its operational footprint (Scope 1 and 2) and global supply chain (Scope 3) by 2050, with a near-term goal of halving emissions by 2030.
During that year it also made significant progress against its goal to reduce waste to landfill intensity by 20% across its manufacturing facilities by 2025. At the end of 2021, the company had achieved a waste to landfill intensity reduction of nearly 15%.
Kraft Heinz continues to drive progress toward its goal of using 100% recyclable, reusable, or compostable packaging by 2025. Through 2021, approximately 84% of the company's global packaging portfolio met this goal.
As part of this broader goal, Kraft Heinz set out to create a fully circular Heinz Tomato Ketchup bottle in Europe by 2022. The final piece of this project was developing a recyclable cap. Teams across the company created 45 unique designs, printing each in-house using a state-of-the-art 3D printer, to develop the recyclable solution for the Heinz Tomato Ketchup squeeze bottle. The bottle is expected to be rolled out globally, starting in Europe, by the end of 2022.
"Innovations like the fully circular Heinz Tomato Ketchup bottle and new plant-based products like vegan mayonnaise are great examples of how Kraft Heinz is working to lead the future of food. This work demonstrates the potential that lies at the intersection of doing what's good for the planet and addressing important consumer needs at the same time," said Rashida La Lande, EVP, Global General Counsel, and Chief Sustainability and Corporate Affairs Officer at Kraft Heinz.
Supporting the community in a more inclusive way
One of the aims of the company is to excel in diversity, inclusion and belonging (DI&B). In 2021, Kraft Heinz planned its 2025 DI&B aspirations, aiming to achieve gender parity within global management positions, as well as increasing the representation of people of colour in US salaried positions to 30% in four years.
Additionally, Kraft Heinz has increased the representation of women in its global management positions and people of colour in US salaried positions by two percentage points each.
Regarding food insecurity, the company has made progress since formulating its goal to provide 1.5 billion meals to people in need by 2025. The ESG report revealed that, in 2021, Kraft Heinz provided approximately 440 million meals to people in need, bringing the total number of meals provided to nearly 1.2 billion since 2016.