Lenovo surpasses one million metric tonnes of carbon offsets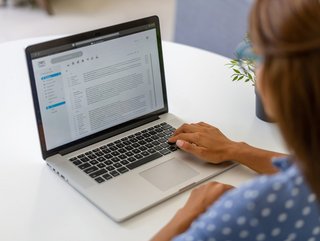 Lenovo CO2 Offset Services has surpassed one million metric tonnes of carbon offsets, as more businesses champion sustainability practices
Lenovo has announced that its customers have offset more than 1 million metric tonnes of carbon dioxide from their purchases of Think PCs (desktops, workstations, laptops).
According to the company, this is the equivalent of greenhouse gases emitted from more than 215,000 passenger vehicles driven over the course of one year. Lenovo also announced that enterprises can now add Lenovo CO2 offsets to their purchase of select Lenovo ThinkSystem servers.
"While our end goal should always be reducing our environmental impact, carbon offsets – leveraged responsibly and independently accredited – is a powerful tool to drive additional and very needed support towards climate action. This milestone that we celebrate today, and the extension of CO2 offset services to our server portfolio, highlights the focus and vigour of our efforts to enlist our clients in the fight against climate change.
As part of our transformation journey from PC-provider to full-spectrum services provider, we intend to continue delivering solutions that help our clients meet their own sustainability goals," said Claudia Contreras, Executive Director of Global Sustainability Services at Lenovo.
Developing sustainable IT solutions
Since its launch in 2021, the take-up rate of Lenovo's CO2 Offset Services has been on the rise, with the amount of carbon offset by customers increasing by double-digits quarter-on-quarter.
Lenovo has also created other innovations such as the use of low-temperature solder technology which reduces greenhouse gas emissions during the production of PCs and shared it with the industry for free. Additionally, Lenovo Neptune Direct Water-Cooling technology delivers industry-leading data centre efficiency by recycling loops of warm water to cool systems and enable customers to reduce power consumption by up to 40%.
"Environmental stewardship goes well beyond carbon offsetting, which is just one tool in the toolbox. We're leveraging our integrated capabilities across hardware, infrastructure, software, and services, and rallying our partners as well to develop innovative sustainable IT solutions. We are well aware that only through strong collaboration will we achieve our net-zero ambitions. With this in mind, we will continue to foster a more circular economy, drive out waste across the value chain, reduce the usage of virgin materials in products, focus on renewables and always maintain rigorous supplier standards aligned with our mission", said Contreras.