Major oil companies join forces to address water reuse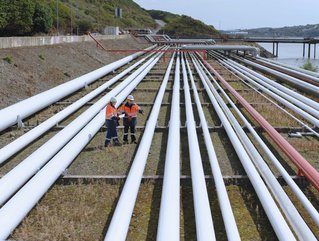 In a partnership with Aris Water Solutions, Chevron and ConocoPhillips hope to develop scalable technology that will allow for industrial water reuse
In a move seeking to develop processes that could treat produced water for reuse potential, Aris Water Solutions has entered into a partnership with oil and natural gas companies, Chevron Corporation and ConocoPhillips.
The reuse of treated water could potentially provide an invaluable water source for industrial, commercial and non-consumptive agricultural uses, especially in areas affected by water scarcity. The problem thus far has been developing cost-effective methods of treating water for this use, an issue which the recently-announced partnership hopes to address.
Once up and running, this treated water will be able to be deployed towards such ends as low emission hydrogen production and the capture of atmospheric carbon dioxide.
Working with the appropriate regulators, the partnership aims to have completed testing on the incipient technology by the end of 2023.
A joint effort
Said Aris' President and CEO Amanda Brock on the matter: "We are very pleased to reaffirm our commitment to water stewardship and join our customers, Chevron and ConocoPhillips, in the creation of this agreement focused on the development of sustainable beneficial reuse solutions."
According to the terms of the agreement, Aris will take the lead on the engineering, construction and execution of the program, while the two oil and gas conglomerates will lend their considerable technical expertise.
Brock concluded by saying: "Aris is excited to collaborate with our customers and lead the commercialization of produced water treatment in new and innovative applications."
Comments from Chevron underscored the need for responsible practices surrounding water usage. According to the company's Mid-Continent Business Unit General Manager of Operations Brent Gros, the responsible use of water, "is integral to our values and we are continuing to strengthen our water management practices to ensure safe, reliable, and sustainable water operations…
"We believe innovative solutions for produced water reuse will come from collaboration among a variety of stakeholders, which is why we're pleased to participate in this agreement with Aris and ConocoPhillips."