Microsoft and McKinsey collaborate on decarbonisation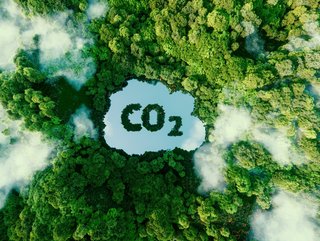 Microsoft and McKinsey are combining their tech and sustainability expertise to help businesses measure and reduce their overall carbon footprint
Microsoft and McKinsey have joined forces to help organisations with a scalable technology solution to help in the fight against climate change.
The integrated solution combines sustainability data intelligence from Microsoft Sustainability Manager with decarbonisation planning and an execution engine using McKinsey Sustainability's Catalyst Zero.
According to the two companies, this technological collaboration will enhance companies' sustainability transformations by integrating their data from activities that produce emissions with initiatives to abate them.
"Urgent and decisive action to curtail emissions is needed if we are to reach net zero by 2050. By combining our tech and sustainability expertise and experience, Microsoft and McKinsey will help businesses accurately and swiftly measure and reduce their overall carbon footprint," says Tomas Nauclér, senior partner at McKinsey and global co-leader of McKinsey Sustainability.

Using sustainability knowledge to meet specific needs
Microsoft Cloud for Sustainability is the company's first horizontal industry cloud designed to work across multiple industries. Its solutions can be customised to specific industry needs, whether a customer is in retail, energy, manufacturing, or another industry.
The new solution is powered by Microsoft Cloud for Sustainability, and it uses Sustainability Manager to automate and scale the collection of companies' sustainability-related data and support establishing an emission baseline. Following that, McKinsey's Catalyst Zero solution, which draws on sustainability expertise and experience, provides a holistic understanding of emissions at company, product and value chain levels, and helps leaders create a detailed decarbonisation plan by leveraging a vast proprietary library of decarbonization levers.
The ongoing data feed between Microsoft's and McKinsey's solutions regularly monitors whether the impact forecasted in the decarbonisation plan is happening as planned. The joint solution is powered with tens of thousands of emission factors and decarbonisation levers across 70+ industry sectors to rapidly quantify baseline emissions, generate a company-specific Marginal Abatement Cost Curve (MACC), and also plan and track granular decarbonisation initiatives.
"We are focused on accelerating progress to achieve a more sustainable future, and our collaboration with McKinsey, to deliver innovative Cloud for Sustainability solutions will help customers unify their data intelligence, build robust IT infrastructure and gain insights into their overall carbon footprint in order to help them develop and execute robust decarbonisation strategies to achieve their sustainability goals," says Elisabeth Brinton, Microsoft Corporate Vice President for Sustainability.