Odfjell striving to reduce impact of shipping on climate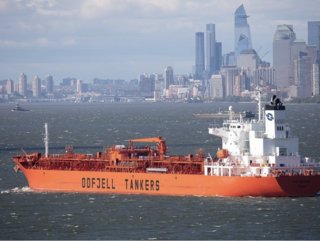 Shipping giant Odfjell's chief sustainability officer Øistein Jensen shares a plan to protect nature and biodiversity as Earth Overshoot Day approaches
28 July 2022 marks 'Earth Overshoot Day'. Hosted and calculated by Global Footprint Network, this is the date when humanity's demand for ecological resources and services has gone beyond what the planet can regenerate in that year. It serves as yet another important reminder of the global climate emergency.
As chief sustainability officer for Odfjell – one of the world's largest chemical tanker operators – Øistein Jensen has long been vocal about the urgent need for business to reduce its impact on the environment.
While shipping is "by far" the most environmentally friendly transportation method, says Jensen, it also accounts for 90% of global trade. This, together with the fact that ships burn fossil fuels, means the industry is still responsible for 2-3% of all global greenhouse gas emissions. This is something that needs to be addressed now, he says.
"Per today, there are no commercially available alternatives for deep-sea shipping," says Jensen. "We are a part of the problem, but also a part of the solution – and we have a responsibility to do what we can to make a positive difference."
Odfjell in long-term commitment to reduce environmental footprint
In 2020, Odfjell set ambitious targets to reduce its environmental footprints. The company aims to reduce its carbon intensity by 50% by 2030, compared to 2008 baseline, and to have a climate-neutral fleet from 2050, each of which exceeds the International Maritime Organization's (IMO) targets.
Odfjell's ships and terminals handle around 600 liquids and chemicals that are used in a number of industries and everyday products. The company has invested in new ships, digital tools, technical upgrades and retrofits to the existing fleet to improve energy and lower emissions. It has also improved data collection and quality to enable more informed decision making with regard to operational efficiency.
The results are impressive. Jensen says the fleet is 46% more efficient than the 2008 IMO baseline, "and the most energy-efficient fleet in our segment".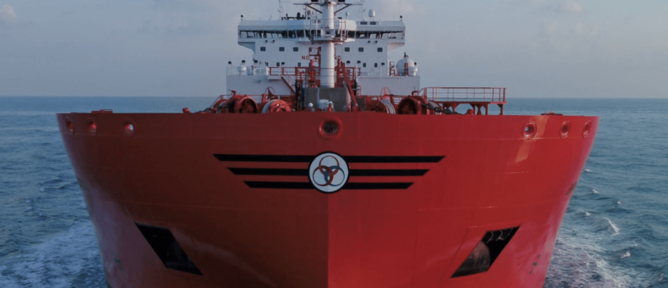 Odfjell reducing emissions throughout the supply chain
Odfjell is committed to reducing emissions throughout the supply chain, which means it will only work with partners that share the same commitment and vision. Jensen comments further: "It is essential that customers select efficient transport and storage providers, with low emissions, to achieve their goal of zero. We work with our suppliers to reduce our own scope 3 emissions and ensure that our environmental, social and corporate governance (ESG) expectancies are fulfilled, throughout the value chain."
To this end, Odfjell is focusing on the impact its business has on nature and biodiversity, both in shipping and at its terminals.
In 2021, it became the first in the shipping industry to link its climate targets to its financing by issuing a sustainability-linked bond with all new mortgaged loans sustainability-linked.
From 2023, shipping is planned to be included in the EU ETS, which will add to freight costs. Odfjell is all for it, as it believes that putting a price on carbon will be a strong incentive to reduce emissions, and encourage charterers to select energy-efficient transport.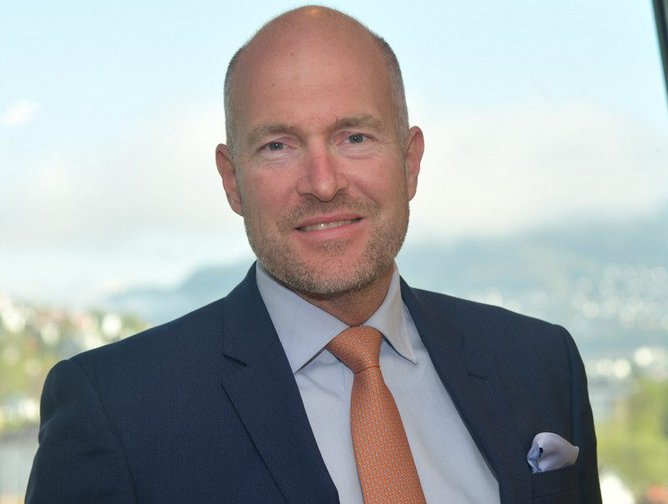 About Øistein Jensen, Chief Sustainability Officer, Odfjell
Øistein Jensen (1972) joined Odfjell as Chief of Staff in February 2016. He came from the position as Director at PwC, and has previously held various managerial positions in the Royal Norwegian Navy. In August 2020, he was appointed as Odfjell's first Chief Sustainability Officer. Jensen also serves as a member of the board of the Maritime Anti-Corruption Network (MACN).
About Odfjell
Odfjell is a logistics service provider for chemicals and other speciality bulk liquids. The chemicals and liquids Odfjell ships carry and its terminals store are used in multiple everyday products.