Oracle: Saving the world with business and technology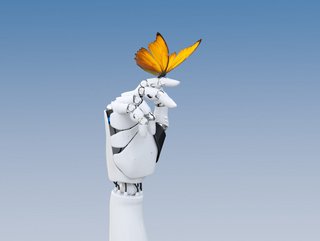 Following a recent report from Oracle, Sustainability Magazine takes a look at how business and technology can help the world fight climate change
Oracle has found there are a number of people around the world who are frustrated with the lack of progress society has made toward environmental, social, and governance (ESG) initiatives.
Linked to this, is the belief that technology has the ability to make more of a meaningful impact than human efforts alone and as a result, people want businesses to step up. The report found:
93% said sustainability and social factors are more important than ever
80% said that events over the past two years have caused them to change their actions
78% stated they are frustrated and fed up with the lack of progress by businesses to date
91% said they want to see more accountability from businesses
Despite these desires from people across the world, there are factors holding businesses back from reaching their ESG goals with critical obstacles being a lack of data being collected to track progress, complexities of integrating data from various internal and external sources across multiple systems, dealing with time-consuming manual processes to report on metrics and, difficulty to track progress and plan.
To overcome these challenges, businesses are now turning to technology as a key driver for their ESG initiatives. 89% of business leaders believe organisations that use technology to drive sustainable business will be successful in the long term.
Interestingly, artificial intelligence (AI) seems to be the technology of choice as 93% would trust AI over a human to make sustainability and social decisions. This is because they believe AI-based assistants are better at:
Collecting different types of data without error
Predicting future outcomes based on metrics and past performance
Making rational, unbiased decisions
Identifying new ways to tackle an issue.
However, this needs to be taken with a pinch of salt as AI should not be used to replace humans altogether. Humans have abilities such as the ability to implement change based on employee and customer feedback, for example, which AI cannot do.
Addressing ESG goals with technology and AI
It is now more important than ever for businesses to address their ESG goals as many people, 70% of respondents in Oracle's survey, are willing to cancel their relationship with a brand that does not take sustainability and social initiatives seriously.
Equally, 69% of respondents said they would leave their current company in favour of a brand that takes ESG more seriously.
Now is the time for businesses to rethink how they use technology in their sustainability and social initiatives, particularly as there is a wide agreement on increasing investment in sustainability and using sustainability and societal metrics to inform traditional business metrics.
Once action is taken, businesses will also see a marked improvement in the way people respond to their organisation. Oracles report found that if organisations take action and are able to clearly demonstrate the progress they are making on environmental and social issues, 87% of people are more likely to spend more money with them, 83% will be more inclined to invest in them and 83% of people would be more likely to work with them.
Undoubtedly, the past two years have seen people's priorities change when it comes to ESG. Now, many believe that bots are the answer to improving businesses sustainability initiatives, especially where humans have failed.
Now is the time for businesses to embrace technology to drive forward their ESG initiatives or face challenges around investment, employee retention and hiring.