Porsche announces most powerful E-Performance vehicle yet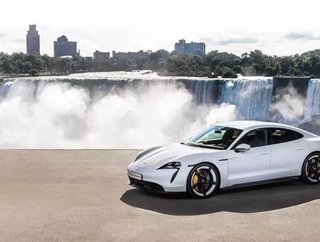 Porsche unveils two new models in its Taycan line, the newest electromotive technology in development. On 4 September 2019, Porsche announced the upcom...
Porsche unveils two new models in its Taycan line, the newest electromotive technology in development.
On 4 September 2019, Porsche announced the upcoming launch of the Taycan, its first fully electric sports car. The event took place simultaneously across three continents: in North America, Asia and Europe. The event locations chosen by Porsche were in recognition of three methods of sustainable energy production: Niagra Falls, representing hydro-power; a solar farm in Neuhardenberg near Berlin; and a wind farm on Pingtan Island, in the province of Fujian.
The Taycan set off on a 408-mile road trip from Niagra falls down to New York City, designed to ensure it faced real-world conditions such as weather, traffic and road safety, and to pit it against the typical challenges it will face when brought to market in December.
Porsche reported that the vehicle only had to recharge once along its route, stopping 250 miles into its journey, at an Electrify America charging station in Bloomsburg, PA – one of over 48,000 public charging stations across the US. The charge took 24 minutes to go from 14% (giving it another possible 35 miles to travel) to 85%, which was deemed enough for it to complete its 158-mile final journey. 
Stefan Weckbach, Vice President Product Line, Taycan, joined the trip in its final stages: "It's fantastic to see the Taycan take to the road in its final form for the first time, and to demonstrate its ability to cover big miles in complete comfort. Of course, many owners will use their Taycan the way a Porsche is designed – to be driven hard. The car is more than up to this challenge."
The vehicle will be available in two versions at launch: Turbo and Turbo S. The Turbo S can generate up to 560kW with 0g/km CO2 emissions, accelerating from zero to 100km/h in 2.8 seconds. The Turbo model outperforms the Turbo S when it comes to range, able to travel 450km vs the Turbo S' 412km, on a full charge.
The new vehicles are among the most powerful production models that the German marque currently builds and are at the cutting edge of Porsche's E-Performance research and technology. Global sales of electric vehicles passed one million units last year, according to McKinsley Center for Future Mobility and with the current growth predicted to increase to 4.5 million units by 2020, around 5% of the global market. Pure electric vehicles (BEVs) are growing faster than those of plug-in hybrid vehicles. Porsche is set to join companies like Tesla, Renault Nissan Mitsubshi and BYD to compete for the 66% of the global EV market that BEV's make up.
Porsche has also employed highly advanced production methods and features, setting new standards in sustainability and digitalisation. Michael Steiner, member of the executive board for Porsche AG – research and development commented during the premiere:  "We promised a true Porsche for the age of electromobility – a fascinating sports car that not only excites in terms of its technology and driving dynamics, but also sparks a passion in people all over the world, just like its legendary predecessors have done. Now we are delivering on this promise."