Salesforce create marketplace for carbon emission offsets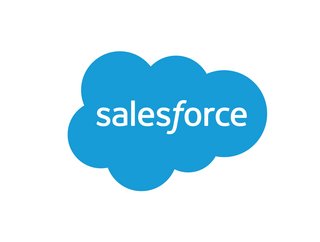 Salesforce has launched Net Zero Marketplace to connect buyers with environmentally-focused entrepreneurs, and make carbon credit purchases transparent
Salesforce has recently introduced Net Zero Marketplace, a platform that allows organisations to accelerate climate positive impact at scale.
With a new platform businesses will be able to buy carbon credits from a trusted partner with a third-party verification. Built on Salesforce's Commerce Cloud, it integrates directly with the Salesforce Net Zero Cloud sustainability management software application.
The Net Zero Marketplace will officially launch in October at the VERGE 22 conference in San Jose, representing 90 projects from project developers Climate Impact Partners, Cloverly, Lune, Pachama, Respira International and South Pole. Calyx Global and Sylvera will provide the third-party ratings using independent verification methodologies.
"The uptick in extreme weather events shows that no one is spared from climate change — we need smart climate solutions now. Businesses aiming to achieve long-term emission reductions can complement their efforts with high-quality carbon credits. Net Zero Marketplace brings together Salesforce's values, technology, and commitment to ecopreneurs to accelerate climate action," said Suzanne DiBianca, EVP and Chief Impact Officer, Salesforce.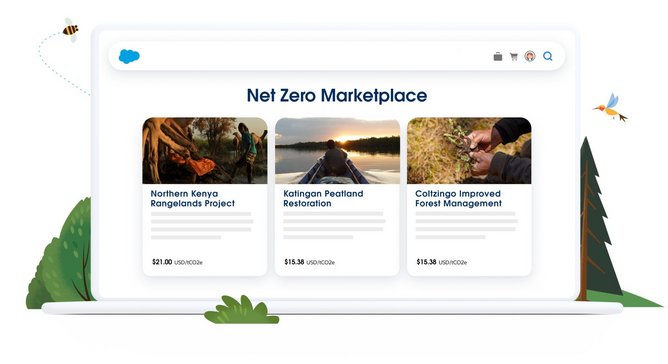 Helping companies with their net zero journey
The global voluntary carbon market is estimated to grow to US$50bn by 2030 as many organisations race to achieve their net zero commitments. Yet, organisations may not always know how to build a carbon credit portfolio — or even where to start.
Net Zero Marketplace connects buyers and ecopreneurs, offering a catalogue of third-party rated carbon credits and a seamless ecommerce experience for purchasing them. Net Zero Marketplace also features a climate action hub where anyone — businesses or individuals — can learn about climate issues.
"The first step of anyone's net zero journey is clearly reducing emissions. But we now know that reducing self-generated emissions is not going to be enough," said Christiana Figueres, former Executive Secretary, UN Convention on Climate Change and Co-Host, Outrage and Optimism.