Samsung makes a commitment to sustainability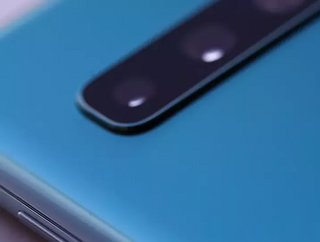 Samsung's combines cutting-edge innovations with a sincere commitment to sustainable technology and workplace diversity
Protecting the environment, fighting climate change and supporting workplace diversity and inclusion requires effort from every industry. Technology manufacturer Samsung has heeded the call to take a more thoughtful approach to innovation.
Samsung's products are now being carefully designed to minimise their environmental impact, not just from the initial purchase, but across the lifecycle of a product – from the planning and manufacturing stages to their use and recycling. The Korean company is based in Seoul, where it makes a revenue of $200b. 
Samsung considers the life cycle of its technology 
Samsung is empowering consumers to take part in conserving resources and reducing their environmental footprint, through a variety of ways:
The company is using power-efficient semiconductor chips in products 

Samsung is now ensuring that its packaging is made from sustainable materials

In addition, the company is making sure that the technology its creates has energy-saving capabilities 

Consumers are given the option to upcycle packaging and old devices. 
Samsung is committed to social and environmental justice 
In a recent sustainability report from the company, Mark Newton, Head of Corporate Sustainability at Samsung Electronics America, discussed how sustainability would only be achieved through diversity and inclusion.
"According to the Stanford Social Innovation Review, more than 90% of CEOs state that sustainability is important to their company's success. Our CEO KS Choi, as you all know, is very passionate about this. He's challenging all of our senior leaders to integrate sustainability into their business plans. It's a really exciting time to be here at Samsung and have a leader that is informed and inspired in this space." 
According to Newton, social justice and environmental justice are one and the same. 
"Communities that are struggling with some of the social issues that have been at the forefront lately are also the ones that are most at risk", said Newton. "We have an opportunity to really integrate our messaging so that when we talk about environmental responsibility, we also bring in the reason why it matters."