Technology can help us achieve corporate sustainability
By Charlie Steer-Stephenson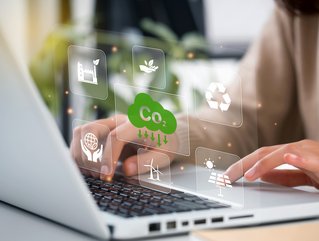 Oracle is helping businesses take the lead in the sustainability mission to save our planet with the help of robots and AI technology
"No Planet B: How Can Businesses and Technology Help Save the World?" is a new global study demanding that businesses improve their environmental, social and governance (ESG) goals in order to protect the planet. Directed by Savanta Inc. in partnership with Oracle, the research suggests that global ESG issues could be solved with technology.
Surveying 11,000 people from 15 countries across the world, the report showed that 93% of people are concerned about the lack of progress in environmental and social change. 78% expressed their frustration that businesses are not doing enough to meet global sustainability aims.
The report revealed that 91% of business leaders struggle to meet ESG goals as a result of inefficient data-tracking processes and the distraction of human bias. Sustainability in business involves HR and supply chain decisions as well as financial ones.

The report also gathered attitudes towards the use of artificial intelligence (AI) and robots in efforts to improve ESG. 93% of surveyed business leaders said they thought robots would be better prepared, ethically and emotionally, to make big sustainability decisions and predict future outcomes. Robots are also less likely to make mistakes, meaning data can be analysed immediately after being collected.
That's not to say humans don't still have a part to play in managing change, educating others, and making important decisions; but it does suggest that businesses running their sustainability mission on manpower alone will not succeed. 88% of survey participants agreed with this.
Setting achievable sustainability goals with technology

Accenture's sustainability survey found that only 7% of businesses have united their sustainability goals with technology. Out of 560 companies surveyed, Accenture found that most companies (93%) were still facing challenges in meeting their ESG goals.
In response, Accenture set out three simple rules to guide companies towards a more sustainable future: sustainability by technology (using technology to improve sustainability efforts), sustainability in technology (being carbon aware and energy efficient), and sustainability at scale (working alongside ecosystem partners to transform how business is done). Accenture also emphasises the importance of Chief Information Officers (CIOs) taking responsibility for sustainability within businesses.
With 70% of people willing to boycott brands that don't make sustainability a priority, it's clear that companies will benefit morally and financially if they can demonstrate their commitment to solving environmental and social problems.
"It's all about providing information and choices that nudge the customer toward environmentally positive choices, while still delivering an excellent customer experience. That requires a clear sustainability vision combined with some real creativity—and enabled by the right technology" writes Jon Chorley, Chief Sustainability Officer and Group Vice President of Product Strategy for Oracle's Supply Chain Management (SCM) Applications.
Oracle's commitment to helping others achieve ESG goals
Oracle has offered a solution to match the 84% of people who think that businesses would be more likely to meet sustainability goals with the help of AI. Oracle Cloud and AI technologies offer a way for companies to measure and evaluate their environmental impact, and therefore how well they are meeting ESG goals, quickly and efficiently. Data from the report suggests that the widespread adoption of an AI intervention would be gladly received.
With the capacity to collect, verify and analyse company data on sustainability, Oracle Cloud Enterprise Performance Management (EPM) helps businesses meet their ESG goals. The automation of data across multiple departments within businesses (including finance, HR, sales and operations) allows for the standardisation and therefore easier accessibility of ESG metrics.
Oracle Cloud is compatible with Microsoft Office, so it can be integrated into normal business processes and be used internally and externally for constant, collaborative feedback and reporting.
Being able to make predictions on future outcomes also means that Oracle Cloud can help organisations plan and revise their short-term targets to reach long-term goals more effectively. Whether that's reducing waste, partnering with sustainable suppliers, or reporting on diversity and inclusion (D&I), with Oracle Cloud businesses can keep track of their environmental impact and prepare models to address arising issues.
Oracle Cloud has already helped customers achieve a 40-50% reduction in CO2 emissions and power costs.
Although some CIO's have expressed concerns about the high-energy usage of AI and the lacking cultural perspective of DEI initiatives run by robots, the use of "consistently rational and always accessible coworkers" will undoubtedly have profound financial and ESG benefits for businesses across the world.
As consumers become more aware of companies' (and their own) environmental and social impact, it's crucial that business leaders take the initiative and use technology to enhance their sustainability mission. This will result in more companies being able to outwardly promote their ESG goals and achievements. In return, eco-conscious consumers will be more likely to invest in, and stay loyal to, the brand.
Sustainability is becoming an increasingly important part of the corporate competition, and technology is at hand to carry companies to the final.