Top 10 smartest cities in Asia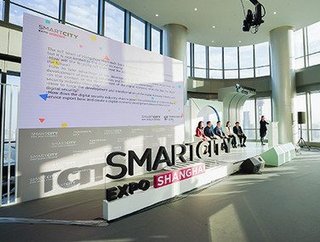 In a smart city, traditional networks and services are made more efficient with the use of digital solutions for the benefit of people and businesses
In addition to the use of digital technologies for better resource use and less emissions, smart cities mean smarter urban transport networks, upgraded water supply and waste disposal facilities and more energy efficient buildings. Being a smart city also means having a more interactive and responsive city administration, safer public spaces and the needs of an ageing population being met.
Many cities in Asia are doing just that, but for the purposes of this article we have whittled it down to 10.
10. Bangkok, Thailand
Bangkok – Thailand's largest city – is the foremost potential smart city in the country. It was inducted into the first cohort of the ASEAN Smart Cities Network (ASCN) in Singapore in 2017.
The focus on smart cities is a core pillar of the government's Thailand 4.0 initiative which aims to transform the kingdom into a high-income nation with vastly improved quality of life in urban centres.
9. Kuala Lumpur, Malaysia
The KUALA LUMPUR SMART CITY PLAN 2021-2025 places people at the centre of initiatives, harnessing technology and data to enhance and improve its citizens' lives.
A set of five principles has been collaboratively developed to underpin Kuala Lumpur smart city implementation: People First, Innovative, Inclusive, Purpose Driven and Agile.
Like many Asian smart cities, Kuala Lumpur is developing a smart "City Brain" initiative using Alibaba Cloud's computing systems as well as establishing special national key economic areas and other government initiatives that will support the city's smart objectives and help accelerate the country's digital transformation by focusing on education and promoting cloud technologies and artificial intelligence.
8. Beijing, China
There has been heavy investment in advancing technological innovation and public-private partnerships in support of smart cities in China, including the deployment of 5G, AI, new energy vehicles, cloud computing, blockchain technology, and the internet of things. As the national capital, it's perhaps no surprise that Beijing was one of the early smart cities in the region, and retains its place in the top 10.
7. Nagoya, Japan
Some of the world's biggest names Toyota, Rinnai, Brother, Mitsubishi Heavy Industries, and so many more call Nagoya and the greater Nagoya region home. A technological hub, plans to make the city even smarter are well underway. Toyota is building Woven Cities, a smart city prototype in the area, which will be used as a test bed for future smart technologies and infrastructure.

6. Osaka, Japan
On 29 April 2022 Panasonic opened a 'sustainable smart town' in Osaka Prefecture's Suita city, which it aims to run entirely on renewable energy sources.
Panasonic collaborated with residents, local authorities, administration, university and partner enterprises to create a sustainable smart community. To assist the elderly, the town contains elements like artificial intelligence-powered cameras, digital health programmes, and sensor-equipped dwellings.
Panasonic introduced the town to its Twitter following like so: "Suita #Sustainable #SmartTown: Panasonic's latest urban development project in Japan. It's secure, #EcoFriendly, and promotes inter-generational living and community wellbeing!"


5. Hong Kong
In December 2020, the Hong Kong (HK) government released the Smart City Blueprint 2.0, which outlines a whole range of proposals for smart city development. According to the International Trade Association, it is investing in research and development centres focused on robotics and artificial intelligence with a goal to develop Hong Kong into an innovative smart city leader.
4. Seoul, South Korea
In 2021, the Seoul Metropolitan Government (SMG) announced it would be the first major city to enter the metaverse. Called 'Metaverse Seoul' the effort is intended to combine digital twins, virtual reality (VR) and collaboration to improve city services as well as planning, administration and support for virtual tourism. It will be interesting to see how this affects its ranking.
3. Singapore
Since launching its Smart Nation initiative in 2014, the government has identified key Strategic National Projects to drive and enable the adoption of digital and smart technologies throughout Singapore.
The vision for a digital-first Singapore is one where a Digital Government, Digital Economy and Digital Society harness technology to effect transformation in health, transport, urban living, government services and businesses.
2. Tokyo, Japan
In 2018 the Municipal Government's 2030 targets set a precedent for new corporate social responsibility models in Tokyo. They called for a 50% reduction in GHG emissions from 2000 levels; approximately 50% renewable energy power use; 50% reduction of energy consumption compared to 2000; phasing out 100% of the sale of new gasoline-only passenger cars by 2030; phasing out 100% of the sale of new gasoline-only motorcycles 2035; 50% reduction in food waste compared with 2000; the annual average of all monitoring stations to show concentration of PM2.5 of less than 10 μg/m3; and increase the total number of fieldwork programme participants in Tokyo's conservation and forested areas which are key to biodiversity to 58,000.
1.Shanghai, China
A report from Juniper Research has rated Shanghai as the number one smart city in not just Asia, but the world. The report gave particular praise to Citizen Cloud, a one-stop data platform that provides over 1,200 resident services within birth and marriage, culture and education, tourism, social security, transportation, healthcare and legal services. There is a phone number on the app should residents wish to speak to someone, but in the spirit of simplicity, all queries are dealt with in one call centre, by the same team.