Turn boardroom conversations on sustainability into action
By Charissa Jaganath, Head of Responsible Business at Logicalis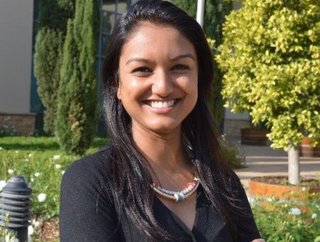 Charissa Jaganath, Head of Responsible Business at Logicalis, on how to turn boardroom sustainability talk into meaningful action
Over the past few years, there has been a significant shift in public expectations about how organisations should address the challenges and changes required to achieve sustainability goals. As the reality of climate change hits home, the importance of commercial enterprise having an appropriate level of strategic business focus on this issue has moved up the agenda for C-level suite leaders.
Leaders are increasingly working with rather than against the environment. A recent survey from Deloitte discovered that 80% of executives are concerned about climate change, recognising its multifaceted impact at all levels of their business. Meanwhile, sustainability has become one of the main priorities of stakeholders, with customers, employees, and investors all wielding influence to drive the shift for sustainability to become a key pillar within businesses.
One of the strategic imperatives for the next decade is, therefore, for organisations to strike a balance between enacting sustainability while maintaining their ability to innovate and progress.
Pressures to act
Businesses should not underestimate the external forces helping to shape Environmental, Social, and Governance (ESG) at the boardroom level worldwide. Customer expectations have pivoted towards profound concern for the environment. Consumers, investors, and auditing bodies are less inclined to accept disingenuous messaging around sustainability. And from a corporate communications perspective, transparency about progress in sustainability is extremely important.
85% of global consumers have adjusted their behaviour to adopt more environmentally conscious practices and seek customer relationships with companies with clear sustainable development policies and goals. The scale of customer change is even more noticeable with younger generations of consumers.
71% of investors believe companies with good sustainability strategies make suitable investments, with 44% saying they consider ESG factors when making a new investment. That number again rises with Millennial and Generation Z investors, to 55% and 56%, respectively.
Unsurprisingly, these attitudes are also increasingly reflected in employee attitudes. Given the ongoing war on talent and problems in attracting and retaining skilled workers, this alone can have a significant bearing on the long-term success of an organisation.
Harnessing innovation
Organisations, and the people within them, can balance the constant drive for innovation with rolling out sustainable practices, particularly as part of an ongoing digital transformation. Purpose-driven organisations are more successful, with research by Korn Ferry revealing that companies driven by purpose post compound annual growth rates of 9.85% compared to 2.4% for the S&P 500 overall.
35% of leaders now prioritise sustainable goals above business continuity and resilience or reducing costs. However, implementing these priorities requires an outcome-orientated approach and an integrated strategy that recognises sustainability as an underlying concept of business operations. This includes selecting products and solutions that place sustainability at their core, educating employees on the importance of sustainable innovation, and conducting frequent audits on results. Logicalis has been mobilising this force through a global network of responsible business champions, who volunteer to drive the strategy to support community and environmental initiatives across the world. A difference can only be made if everyone pulls in the same direction.
Implementing digital technology to achieve sustainability goals
A critical component of translating intent into action is to overhaul modern responsible business practices at scale. Most companies will need to change the way they operate to meet ESG and sustainability goals. Does this mean they need to change organisational structures too? Maybe.
The end goal, of course, is to ensure leaders can lead effectively, employees can do their best purpose-driven work, shareholders receive the value they expect, and customers and communities enjoy the best possible outcomes.
This effort can result in initiatives such as prioritising digitalisation and dematerialisation of central IT solutions through cloud infrastructure. If the right choices are made regarding data centre selection, this can measurably reduce carbon footprint as well as mitigating risks and optimising costs. The 2021 Logicalis CIO Survey found that CIOs are now dedicating 30% of their time to innovation, helping ensure that solutions are found more quickly and reducing the environmental impact of legacy systems.
Modern managed services that provide business outcomes as a service can contribute substantially here, allowing organisations to have the freedom to focus on strategic collaboration and innovation. Furthermore, the role of data should not be overlooked. One of the biggest obstacles to sustainability developments, cited by 30% of senior leaders, is the difficulty of measuring environmental impact. One of the ways Logicalis is helping our clients is through a digital platform that provides real-time visibility and actionable insights across the performance of their digital ecosystem including their carbon impact, better still, it offers recommendations to reduce this over time.
Data-driven insights provide credibility and authenticity to sustainable innovations, as well as highlighting tangible progress. These insights cast light on which innovations work and which don't, as well as highlighting the return on investment. Businesses should ideally look to collaborate with an expert partner who is experienced in using digital tools to transform, manage and monitor sustainable business development.
A win for all sides
Businesses often ask what the incentive is for them to implement sustainable practices, not least because implementing them throughout an organisation requires dedicated resources and investment.
The short answer is that they are vital. Internally, they help lead to happier, more engaged and more productive teams as part of overall Corporate Social Responsibility (CSR) and ESG strategies. Externally, they position companies as good long-term investments, employers, and organisations that customers want to do business with.
As the landscape continues to shift, businesses need to be seen as responsible and profitable. Corporate sustainability is no longer simply a branding exercise, and companies that harness technology for continual innovation and take ownership of their sustainability efforts at the boardroom level will reap competitive rewards as the decade unfolds.