UK announces new Department for Energy Security and Net Zero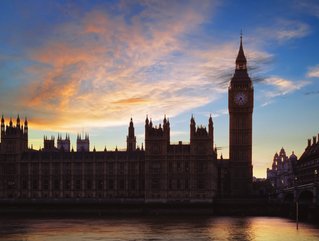 The department, which was promised in the PM's campaign for party leadership last year, hopes to seize on the UK's already considerable strengths
In the UK and Europe, this has been the winter of energy uncertainty. Prompted by Russia's illegal invasion of southerly neighbour Ukraine, gas bills across the land shot up, leaving many families struggling. Add to this, the overall uncertainty surrounding energy in an era of global warming and the great innovations surrounding green transition, you could say we are living through a defining time in the history of energy.
To meet this challenge, British Prime Minister Rishi Sunak (with the approval of His Majesty the King) this week announced a new department of government: the Department for Energy Security and Net Zero.
The new department evolved out of the Department of Business, Energy and Industrial Strategy and was a move promised by Sunak during his Conservative Party leadership campaign in 2022.
A more sophisticated mission
Among the remits of the new department are embedding the government's net zero strategy into law; seizing on the economic and social benefits of the green energy transition; seeing that the Energy Bill gets passed; fixing energy market infrastructure; helping the country meet evolving energy efficiency targets; and seeing that cross-departmental collaboration improves.
According to the government's website, this new department, "has been tasked with securing our long-term energy supply, bringing down bills, and halving inflation."
It then goes on to note some background: "The move recognises the significant impact rising prices have had on households across the country as a result of Putin's illegal war in Ukraine, and the need to secure more energy from domestic nuclear and renewable sources as we seize the opportunities of net zero."