Under the microscope: test beds for smart city technologies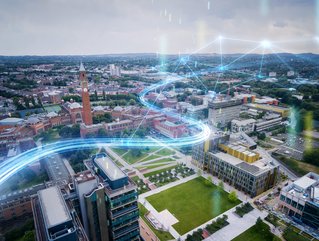 Data driven, a smart city uses networks, sensors and analytics to make itself more efficient, productive and habitable
NEOM is a new, smart city-state being built in Saudi Arabia. Named from a combination of the Greek word for "new" and the Arabic term for "future", it positions itself as a "blueprint for tomorrow in which humanity progresses without compromise to the health of the planet".
The initiative emerged from Saudi Vision 2030, a plan that seeks to reduce Saudi Arabia's dependence on oil, diversify its economy, and develop public service sectors.
NEOM will include hyperconnected, smart or what it calls "cognitive" towns and cities, ports and enterprise zones, research centres, sports and entertainment venues and tourist destinations. The project is planned to be totally powered by renewable energy sources.
NEOM describes itself as "a hub for innovation", where entrepreneurs, business leaders and companies will come to research, incubate and commercialise new technologies and enterprises in a groundbreaking way". It adds that residents will embody an "international ethos and embrace a culture of exploration, risk-taking and diversity - all supported by a progressive law compatible with international norms and conducive to economic growth." The project has won both criticism and praise, but as a test bed for future smart city technologies, nobody can deny that it's one to watch.
Another is Woven City, a 175 acre smart city site being built by Toyota at the base of Mount Fuji in which electricity generated by hydrogen powered fuel cells will be the main energy supply and trials of new ideas for systems and services that expand mobility will be tested.
Plans for this new city were announced in January 2020 and construction started early 2021. In its mission statement, Toyota calls the new city a "Test Course for Mobility" while the strapline "Woven City - Toyota's Living Laboratory" appears throughout its communications - research and development is its primary reason for being.
In June this year, Toyota and subsidiary Woven Planet Holdings announced a working prototype of their portable hydrogen cartridge - designed to facilitate the everyday transport and supply of hydrogen energy to power a broad range of daily life applications in and outside of the home. Proof of Concept (PoC) trials are to be conducted in various places, including, you guessed it - Woven City, "a human-centred smart city of the future." Whether the reality will live up to the rhetoric remains to be seen, but again this is a good example of a working laboratory.
Smart city technologies being tested now
On a smaller, but no less impressive scale, smart city technologies are being trialled in enclosed (and open) environments that already exist, all over the world. I spoke to Dave Hopping, CEO, Solutions and Services, Siemens Smart Infrastructure to find out more….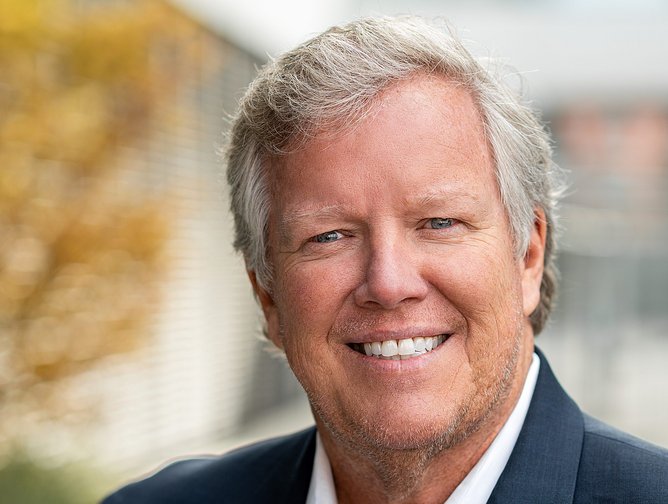 BK: Do you have any examples of enclosed environments like university campuses, or military bases being used as test-beds for smart city technologies?
DH: In theory, any smart campus or urban environment could be considered a test bed for smart city technology; it's really a question of whether that technology can then be scaled to solve a city-wide problem, or create a specific outcome.
A great example of where we've worked with a university campus to implement digital services is at Tampere University in Finland. Working with the university, we built a data-driven maintenance model which, through effective capture and analysis of data, enables the operators to monitor, maintain and optimise building management systems, and predict issues before they arise. This has enabled the university to replace 70% of visual inspections with analytics, and see a 50% reduction in user complaints.
More than half of the issues identified also improved energy efficiency, and these outcomes would have great potential at a city-wide level. Our recent work with Morgan State University in the US and the University of Birmingham in the UK and UAE are also great examples of the value being placed on developing smarter urban communities within established cities.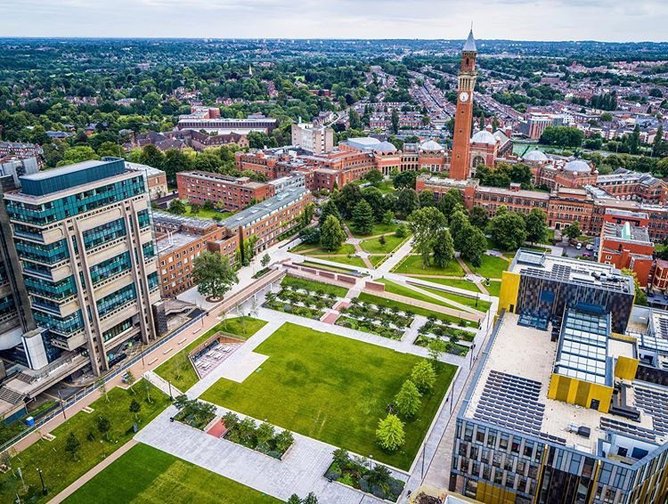 BK: Can projects like this be effective in driving smart city developments?
DH: Absolutely. Urban environments like university campuses, for example, are incredibly complex ecosystems with many of the same attributes as a city: hundreds of buildings of varying ages, with multiple uses and populated by people who are increasingly demanding better environments in which to live and work. The data set is representative of a city, meaning that innovation and technology which optimises buildings and energy systems can be tested at scale, with a view to city-wide application.
It's also perhaps helpful to consider that cities are not single entities; they are made up of multiple urban communities, each with their own uses, assets and infrastructure. So while a university campus or an industrial complex, for example, may have some unique needs, once digitalized and connected together these communities become our future smart cities. So it's important that we don't think about these communities in isolation; they're a catalyst for smart city development, and innovation within them has great potential beyond their boundaries.
RAF driving digital transformation
The UK's RAF meanwhile is driving digital transformation with RAFX and Astra – the campaign to build the Next Generation Royal Air Force.
RAF eXperimental – or RAFX – is the innovation hub of the RAF. It's an ongoing and evolving mission largely taking shape in North Yorkshire at RAF Leeming – the perfect testbed for new technology and processes and unique in that it has representation from every Group in the Service. RAF Leeming is also home to 90 Signals Unit – the largest communications unit in the RAF.
The fact that the base is also a closed environment ("behind the wire") also means it is ideal for testing technology in a closed, controlled environment.
One of the areas RAFX is focused on is the digitalisation of processes and practices right across the Station. At Leeming, these can be experimented with before scaling across the rest of the Service.
Group Captain Blythe Crawford OBE is Station Commander at RAF Leeming. He is also the driving force behind RAFX and Astra. "People talk about digital bases, they talk about smart cities, but to do that you need a digital backbone and what we've tried to do here is to make ourselves a lot more connected," says Crawford. "We have business internet across the entire station. We've also recently installed our own private 5G network to create an Internet of Things platform and backbone that covers the entirety of the station, which allows me to connect anything to anything else right across the site."
Crawford also explains how the digital backbone can help RAF Leeming meet its ambitious carbon net-zero by 2025 target by creating a digital twin of the base, brimming with smart sensors on energy management systems and waste systems to create a single dashboard.