10 Companies Providing Eco-Friendly Products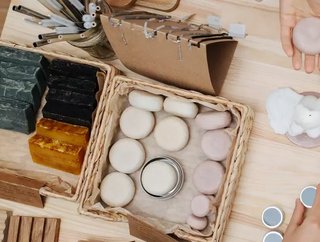 We take a look at 10 companies that are providing consumers with eco-friendly products that don't harm the environment.
Many businesses have recognised the importance of providing sustainable products for their customers. With the talks around climate change, global warming, greenhouse gases being as prominent as ever the need for green products has never been higher. 
We take a look at 10 companies that are providing consumers with eco-friendly products that don't harm the environment from meat-free alternatives to plastic-free products.
Allbirds
With a particular focus on sustainability, Allbirds boasts a 'tight-knit' and transparent supply chain and prides itself on building relationships with the factories that produce its unique wool-based footwear products. 
Allbirds trades with a small number of suppliers from few areas of the world that are committed to upholding its Code of Conduct. The company claims to keep its products as eco-friendly as possible and is a certified B Corporation.
AllPlants
AllPlants provide 100% vegan meals delivered to your door. By switching to plant-based eating is a great way to reduce your carbon footprint and AllPlants has definitely made that decision a lot better. Its packaging is also fully recyclable, and they use carbon neutral delivery methods.
Beyond Meat
Beyond Meat believes the future is plant-based meat alternatives. Their Beyond Burger uses 99% less water, 93% less land, 46% less energy,produces 90% fewer emissions and generates fewer greenhouse gas emissions than a beef burger. Their plant-based burgers don't have any cholesterol, antibiotics and hormones.
Buzzbike
Buzzbike provides a bike subscription service. Users can rent out a bike that will also include services like on-demand repairs and theft replacement. This helps commuters to avoid cars/busses making it a very green option to travel.  For every 2,000 Buzzbikes in London, up to 545 tonnes of CO2 and 29,000 Tube journeys could be saved.
Chilly's Bottles
Chilly's mission is to accelerate the adoption and everyday use of reusable products. Their bottles are made of durable stainless steel cutting out the need for single use plastic bottles. They have also recently expanded its range to include reusable coffee cups, and have also announced that they have other projects in the pipeline.
Lush Cosmetics 
Lush Cosmetics has been in the eco-friendly product space for over 2 decades. They have always used creative solutions to make a positive impact on the planet, like the invention of the first-ever solid shampoo bar. Lush handmakes their all-natural and 100% vegetarian bath and body products in small batches and try to have no packaging wherever possible, however if a product needs a container once empty they accept the containers back.
Nespresso
The majority of Nespresso's coffee (93%) is sourced through Nespresso's AAA Sustainable Quality Programme, which has increased drastically since the beginning of the period.
The company has provided 90% of its worldwide consumer base with access to a convenient used capsule recycling solution, while also understanding the importance of responsible packaging, therefore it has undergone the process of gaining Aluminium Stewardship Initiative (ASI) certification, which ensures the company is sourcing responsibly produced aluminium.
Omnifoods
OmniFoods, a food innovation company launched by its parent company, Green Monday. Our experienced team of food scientists in Canada innovated this product based on years of extensive research on Asian cuisines and culinary practices.
Omnifoods has a mission to innovate food that will treat the planet right, treat animals right and treat us right. 
Seventh Generation
Seventh Generation sells eco-friendly cleaning, paper, and personal care products. They even have concentrated products like laundry detergent—which has 50% less water volume, so it is also able to have 60% less packaging. By 2025, they aspire to reach the goal that 100% of packaging will be reusable and reused, recyclable and recycled, or biodegradable and degraded.
Zero Waste
Zero-Waste is an eco-friendly company that is committed to providing sustainable products for their customers. According to the EPA, only around 30% of the US waste stream is recycled and around 140 million tons of waste is sent to landfill each year. When it comes to single-use plastics only around 9% are recycled.
They also provide advice and tips on their blog, and help companies reduce waste by offering waste and recycling management.
Take a look at Sustainability Live happening on the 23rd-24th of February 2022 to learn, listen and network with industry executives and leading companies about their sustainability goals and how they are providing a sustainable service.