Companies Helping To Tackle Climate Change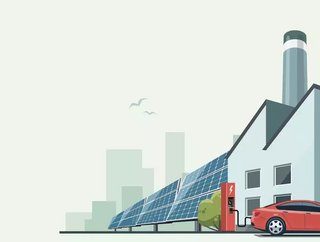 We take a look at some companies that have set out sustainability goals and what they are doing to help tackle climate change and lower their CO2 emissions
Climate Change and Global Warming is on everyone's minds, especially with the COP26 conference in Glasgow pushing to reduce emissions to 1.5C. Companies need to act now to make sure that they are meeting the net-zero goals and cutting down on emissions produced by their services. 
Many companies have already set net-zero goals, are doing everything they can to reduce emissions, and doing their part to help with the climate change crisis. However, more needs to be done to make sure we reach the 1.5C mark.
We take a look at some company goals, ambitions, and what they are doing to help tackle climate change. Take a look below!
Boom Supersonic is an American company designing a 55-passenger supersonic airliner that can fly from New York to London in 3:30 hours instead of 6:30 hours.
Today, their best SAF on the market offers an 80% reduction in lifecycle CO2 over conventional jet fuel.

They have successfully tested XB-1's engines using a blend of fuel that was ~80% SAF from waste animal fats.

After creating the wing skins, they repurposed the carbon laminating tools into vacuum assembly fixtures.
DSM is a global purpose-led, science-based company specializing in Nutrition, Health & Sustainable Living. 
They reduce finite resources and replace them with renewable ones, reduce waste through more efficient production and recycling and reduce the use of hazardous chemicals by shifting to safe alternatives.

 

DSM is committed to replacing scarce and polluting resources with safe and renewable ones. 

They manufacture their products using bio-based alternatives to traditional fossil-based resources, along with non-toxic materials and recycled content. 
DPDgroup is an international parcel delivery service for sorter compatible parcels. DPDgroup delivers 7.5 million parcels each day, 1.9 billion parcels per year – through the brands DPD, Chronopost, SEUR and BRT.
They have deployed more than 2,000 low emission vehicles in European cities 

Reduced their carbon emissions per parcel by 5.7%

Sourced 62% of electricity from renewable sources   

Joined forces with other major corporates to play their part in the UN's 'Global Goals', to show that Purpose is as important as Profit and to make sustainability part of the new normal for businesses worldwide.
Enel X is a global company with strong roots in the energy industry and an open strategy at the crossroads of sustainability, digitalization, and innovation. 
They are committed to reducing the amount of waste and toxins that are disposed of in landfills or incineration facilities, with daily operations including reusable supply stations, composting, and a single-stream recycling program.

The company also has a Sustainability Committee that develops methods to measure usage, set water savings goals, and encourage employee water conservation.
First Solar, Inc. is a solar panel manufacturer in the United States, as well as a provider of PV power plants and related services such as financing, installation, maintenance, and recycling of used panels.
They develop and produce photovoltaic solar power systems and modules. The firm manufactures solar modules that turn sunlight into power using thin-film semiconductor technology.

 

 Since 2009, they have lowered their per-watt production of water by over 30%. 
Kier Group is a construction, services and property group active in building and civil engineering, support services, and the Private Finance Initiative. 
Kier Group's plan is to achieve net-zero for scope 1 and 2 by 2039 and is aiming to achieve this target without offsetting.

 

They have launched our 30 by 30 strategy, aiming to reduce energy consumption by 30% by 2030. 

Achieved a 54% reduction in carbon emissions intensity since 2014.

They also achieved a 35% reduction in construction waste volume relative to turnover since 2015.
Nespresso is an operating unit of the Nestlé Group. Nespresso machines brew espresso and coffee from coffee capsules, a type of pre-apportioned single-use container, or reusable capsules, of ground coffee beans,
Their ambition is for every cup of Nespresso to be carbon neutral by the end of 2022. That means from crop to cup, they have balanced out how much carbon they emit with how much will be removed from the atmosphere.

Aim for all Original (2021) and Vertuo (2022) coffee ranges to be made using recycled aluminium.

They have also committed to 100% Sustainably sourced coffee.
Pangaia is a direct-to-consumer materials science company bringing breakthrough textile innovations and patents into the world through everyday lifestyle products. Every technology they work with aims to solve an environmental problem of the fashion/apparel & nature industry.
They create materials from seaweed fibre and recycled cotton. Provide a sustainable alternative to traditional materials and the materials are biodegradable and compostable.

They use natural dyes, and these have been created from food waste and natural resources. Plants, fruits and vegetables help to achieve richly hued tones that work well together – from sakura blossom pink to madder root red. 
Ripple Labs is an American technology company that develops the Ripple payment protocol and exchange network.
Their EW Zero open-source tool enables any blockchain to decarbonize through the purchase of renewable energy in local markets in partnership with Energy Web Foundation. 

They have committed to being carbon net-zero by 2030, the first company in the blockchain industry to do so.
Formed by the merger of industry leaders Exal Corporation and Ardagh's Global Food & Speciality business, Trivium Packaging offers customers around the world innovative and sustainable packaging solutions supported by scalable production and outstanding customer service.
Trivium uses steel and aluminium in its packaging. These materials are 100% infinitely recyclable meaning the packaging can be recycled over and over without any loss of quality.

They closely monitor their energy consumption and emissions, maximise recycling rates, optimise the use of secondary packaging materials, manage waste appropriately and limit water usage.