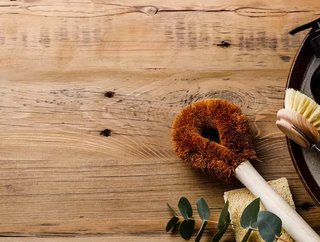 Take a look at some companies that are providing plastic-free products and services which help reduce your carbon footprint and help the environment.
The need for plastic-free and sustainable companies is growing. Not only do they reduce waste, energy, and water, plastic-free companies are massively reducing greenhouse gas emissions while helping the customer reduce their carbon footprint. The amount of companies focused on helping protect the planet is growing and here are some great plastic-free companies that provide sustainable products and services.
The Zero Waste Store package all of their products with plastic-free, 100% biodegradable shipping materials such as water-activated paper tape, compostable shipping labels, post-consumer boxes, recycled padded mailers, cornstarch packing peanuts, and more! 
Every part of the package can be composted, reused, or recycled. They also provide carbon-offset shipping which makes every order a carbon footprint-friendly one.
EarthBits vet all of their suppliers and products, most of which are local to them, and fully investigate the sustainability of each product. All of the packaging is plastic-free and completely recyclable. 
They make sure that all of their products are not just environmentally friendly, but they are also durable and high quality, and avoid unnecessary waste whenever possible.
At Zerovana, our mission is to help you reduce your footprint on the environment and lead a low-waste, low-impact life. We aim to offer  sustainable, reusable and ethically-sourced, everyday products that are a substitute for single-use disposables and plastics.
All their shipping boxes are made of recycled materials.
Their mission is to bring their customers low-waste products that benefit the planet, all that they carry in their shop is responsibly sourced and produced products with mindful ingredients. 
Whether that means using earth-friendly materials, utilizing recycled waste, or working with small businesses that give back to the planet, they are confident that any product that is bought through EcoRoots has a lower impact than traditional mass-production products. 
At EarthHero, customers can pick from products that are sourced, manufactured, and shipped in a way that protects our planet's future. Each brand they have partnered with has been chosen because they're taking the right steps and helping to create a more sustainable future.
Their goal is to make buying responsibly second-nature. They are on a mission to make it normal to consume in a way that's easier on the environment, while meeting the convenience we've come to expect.