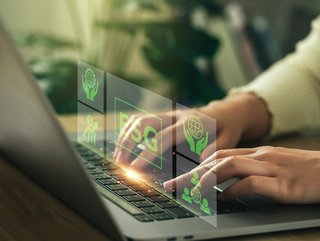 These companies offer transformative solutions for businesses.
With a commitment to providing smart and sustainable solutions, Sustainability Magazine provides their Top 10 ESG reporting software companies
ESG (Environmental, Social, and Governance) reporting is the disclosure of environmental, social and corporate governance data. Its purpose is to shed light on a company's ESG activities, whilst improving and encouraging investor transparency across all organisations. These activities ultimately have a positive impact on both society and the environment and lead to better changes for future generations.
This list breaks down some of the companies with the best reporting software that assists organisations in managing their social and environmental performance. These companies offer transformative solutions for businesses seeking to reduce risk and consequently improve their impact in a sustainable way.
CEO: Malin Schmidt
Revenue: US$77.8m
Headquarters: Stockholm, Sweden
Founded in Sweden, Kodiak Hub's mission is to continue to power sustainable trade with user-friendly technology helping businesses to unlock value in their value chains. They pride themselves on being industry 'game changers' by helping companies across Tech, Sourcing, Procurement Quality and Sustainability.
By enabling companies to scale sustainable value, new and innovative products and services can be provided to customers and new markets. This is done mostly through traceable and transparent supply chains.
The company also offers plenty of advisory resources like webinars on subjects like audits, studies, and trends.
President and COO: Bob Mann
Revenue: US$475m (Moringstar Sustainalytics)
Headquarters: Toronto, Canada
Morningstar Sustainalytics provides high-quality, analytical ESG research, ratings, and data to institutional investors and companies. It works in collaboration with companies to help them consider sustainability within policies, practices, and capital projects.
Key facts
700,000+ news items monitored daily

20,000+ companies covered

800+ research analysts

1000+ clients

1800+ team members
CEO: Henry A. Fernandez
Revenue: US$2.25bn
Headquarters: New York, United States
MSCI provides support tools and services for the global investment community and boasts more than 50 years of expertise in research, data, and technology. In analysing and researching solutions that clients can use, the goal is to improve insight and transparency across the investment process.
Concerning climate investing, the company measures and reports on climate risk exposure, implements low carbon fossil-fuel-free strategies, and research risk management. Ultimately, MSCI Inc. supports its clients to better achieve net-zero goals, and continually assess how climate change can affect investments.
CEO: Liam McEvoy
Revenue: Undisclosed
Headquarters: Belfast, United Kingdom
SustainIQ prides itself on providing one central solution for sustainability and ESG reporting. By using one dashboard, the company allows for more real-time analysis of sustainability performance across individual sites, or company-wide.
Key facts
19% average decrease in CO2 emissions yearly per company

11% average increase in sustainability initiatives across their supply chain

156 hours of community initiatives every year per company

£30,000 donated annually to charitable causes per company
Users of SustainIQ get to adopt consistent data collection methods and increased efficiency of ESG and sustainability reporting. As a result, companies can experience less risk of greenwashing.
CEO: Julie Iskow
Revenue: US$537.9m
Headquarters: Iowa, United States
Workiva is a cloud-based company that offers tools and reporting solutions for businesses to enable them to measure, track and report on their performance. This data can then be used to identify areas of improvement, as well as setting sustainability goals.
The company's approach to sustainability consequently helps businesses operate more efficiently and sustainably. Recently, the company has integrated CDP, an acknowledged leading disclosure system for measuring environmental impacts, into its platform to boost customer ESG programs to support their reporting needs.
CEO: Kabir Barday
Revenue: US$123m
Headquarters: Georgia, United States
Being named on the 2022 Forbes Cloud 100 list last year, OneTrust is a company that has been recognised for its commitment to ESG practices, including a reduction of its carbon footprint. Founded only in 2016, the company's platform enables companies to assess risks, implement policies, and automate compliance workflows.
OneTrust helps businesses be aware of a sustainability-led focus through tracking and reporting on ESG metrics, risk management, and providing automated ESG compliance workflows. These tools result in risk reduction and increased efficiency, which all leads to being able to build a sustainable future.
CEO: Sean Thompson
Revenue: US$311.5m
Headquarters: Oregon, United States
Navex solutions consist of automated products that help organisations 'take the first step' in integrating ESG into its ethos by building actions and offering solutions. The company assists with responsible supply chain management by helping to mitigate risk areas, including analytics and benchmarking, training, and risk management.
Navex has also provided automated software so that clients can calculate greenhouse gas emissions and see if they are in accordance with international protocols. This includes measuring carbon footprint and therefore being able to prepare climate-related discourses.
CEO: Jennifer Scanlon
Revenue: US$2.5bn
Headquarters: Illinois, United States
UL Solutions is a global leader in applied safety science, successfully transforming safety, security and sustainability challenges into opportunities for customers. Operating in more than 100 countries, the company delivers testing, as well as software products that support product innovation and business growth.

The UL 360 ESG data management software has been tested by the Greenhouse Gas (GHG) Management Institute to confirm a high level of data quality. The scope 3 data collection and reporting capability offers carbon management software solutions available with proven system performance, supported by advisory and informed by carbon verification.
UL Solutions has been recognized as a leader in the Verdantix Green Quadrant: Enterprise Carbon Management Software 2022 and featured in the Gartner 2022 Chief Financial Officer (CFO) Market Guide for Financial ESG Disclosure Reporting Software.
CEO: Douglas L. Peterson
Revenue: US$11.18bn
Headquarters: New York, United States
S&P Global provides governments, businesses and individuals with data and technology to enable strong decision making. The company is renowned worldwide for providing credit ratings, benchmarks, analytics, and workflow solutions across multiple markets, and won best sell-side credit risk product category in this year's SST Awards, thanks to its XVA and Counterparty Credit Risk offerings.
As reported by PR Newswire, S&P Global Sustainable1 has also recently launched Nature & Biodiversity Risk, a new dataset that assesses nature-related impacts and dependencies across direct operations for businesses. The hope is that it will better support companies and investors understand how to manage and mitigate exposure to nature-related risks and impacts.
Thomas Yagel, Chief Operating and Product Officer, S&P Global Sustainable1 said:
"From the launch of the Taskforce on Nature Related Financial Disclosures (TNFD) in 2021 to the significant commitments made at COP15, there is an increasing demand from companies and investors to be able to quantify both their dependency on nature and the impact of their operations on location-specific ecosystems."
CEO: Brian Stafford
Revenue: US$600m
Headquarters: New York, United States
Diligent is a global leader providing SaaS solutions across ESG areas in risks and compliance, by providing technology tools to make businesses more equitable and sustainable. Described in the below video as "working with the solution," the company provides the necessary tools to calculate and collate customer data, thereby generating accurate solutions for sustainability and reducing greenhouse gas emissions.
Key facts
25,000+ customers

1,000,000 users

700,000+ board members and users

1500+ employees

130 countries
The company has also recently launched Board Reporting for ESG, a first-of-its-kind dashboard that combines performance data with market intelligence. This aims to provide an overview of an organisation's ESG position and can be tailored to the individual climate of the client. CEO Brian Stafford went live on LinkedIn to talk about the changes, stating that "make sure that you set your own strategy" when collecting data, so that organisations are able to have a broader, more impactful conversation around climate and sustainability.