Top 10 Sustainability Newsletters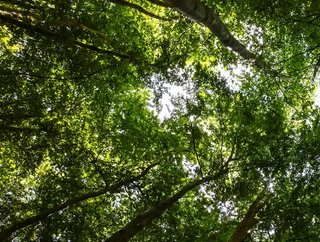 Sustainability magazine takes a look at the top 10 newsletters—to subscribe to—for the latest sustainability insights
With access to an abundance of information, where do readers go for the latest information on sustainability? For the regular headline news relating to ESG, climate change and renewable energy, check out the Top 10 Sustainability Newsletters—available now for free! 
Sustainability Magazine is a 'Digital Community' for the global sustainability space that connects the world's most sustainable brands and projects and their most senior executives with the latest trends as the sustainability market pivots towards technology and digital transformation.
As a dedicated platform for sustainability insights, Sustainability Magazine publishes regular newsletters that contain the latest updates on supply chain sustainability, ESG, net-zero initiatives and renewable energy, by industry-leading organisations. 
Sustainable Brands is known for bringing industry leaders together through its annual conferences, which tend to be week-long events in cities like London, San Diego and Detroit. Along with these in-depth sustainability events, it supplies a regular newsletter, which takes various forms—one being the Weekly Digest—to provide the reader with a flexible feed of climate, ESG and renewable energy insights.
The Guardian—a UK-based news outlet—publishes news for all categories, including sustainability, climate change and net-zero developments. It provides a wealth of news that is free from political influence and readers can also sign up to the Guardian Sustainable Business Weekly newsletter for updates on cleantech, environmental policies, and more.
B The Change Media—formed in 2015— publishes a newsletter that covers Certified B Corporations that are committed to rigorous sustainability standards—nearly 2,000 companies are certified as B Corporations. To get the latest news on up-and-coming B Corps, readers can sign up for the newsletter as the publication provides 'comprehensive B Impact Assessment as a way of measuring companies' commitment to doing good'.
Headquartered in Oakland, California, GreenBiz covers exciting stories about climate change, energy efficiency, net-zero emissions, climate technology, circular economy, and ESG issues. It provides two newsletters—GreenBuzz and Verge—that contain breaking news stories from the industry. 
6. SmartBrief
SmartBrief produces more than 200 tailored email newsletters 'in partnership with leading trade associations and professional societies'. With such a broad array of newsletters, the company suggest its SmartBrief on Sustainability and SmartBrief on Social Business for professionals in the sustainability field.
Get the latest news on corporate social responsibility (CSR) directly into your inbox with the CSRWire Daily New Alert. Along with the latest updates on CSR, the newsletter contains the latest press releases and insights directly from companies as they discuss their sustainability initiatives. 
CSRWire comes under the umbrella of 3BL Media and brings all the latest sustainability and CSR insights in one place. With a Daily News Alert sent directly to readers, they can digest a wide variety of content, such as press releases, events, reports, books and editorial commentary.
A newsletter that comes directly from the United Nations Environmental Programme is a great way to get the most recent news stories. Also, the UNEP provides readers with access to white papers, reports and interviews with business leaders on their corporate sustainability activities. 
What better way to get up to date coverage of climate change statistics and events than from the NASA Climate Change website, which publishes a regular newsletter to discuss global climate change events and from a unique perspective. This content from NASA is definitely worth a read as the organisation assesses the vital signs of planetary change.