Diversity & Inclusion (D&I)
Top 10: Women in Sustainability 2023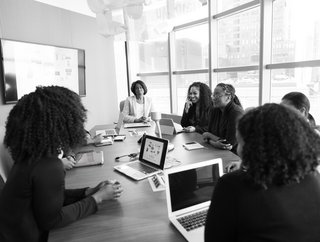 Top 10 Women in Sustainability 2023
We've listed the top 10 women in sustainability, whose influence, leadership and dedication have helped to shape the future of our planet
Women have been instrumental in driving the sustainability movement forward. From advocating for climate justice to developing innovative solutions to environmental challenges, women play a critical role in creating a more sustainable world.
That's why, we've listed the top 10 women to watch in 2023, who are going above and beyond to drive sustainable change in their industries. These women are extraordinary, whose impact we feel every day and whose work is shaping the future.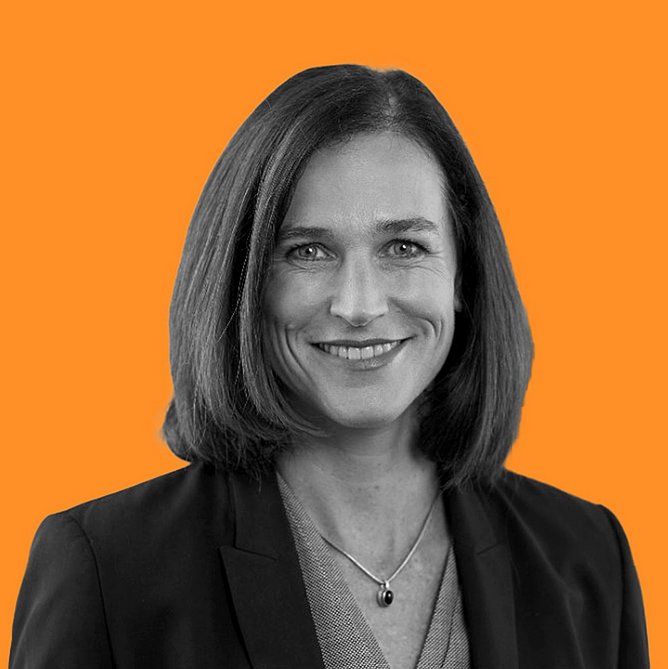 Judith Wiese, Chief People and Sustainability Officer at Siemens
10. Judith Wiese
Judith Wiese's goal in her role as Siemens' Chief People and Sustainability Officer is to promote an inclusive, empowering culture that opens the door for ongoing transformation, with the aim of creating a helpful, welcoming, and educationally favourable environment where individuals can flourish and best contribute. She is also passionate about sustainability and thinks that what is good for business, what is suitable for people, and what is good for the environment go hand in hand.
Sophia Leonora Mendelsohn, Chief Sustainability Officer and Head of ESG at Cognizant
9. Sophia Leonora Mendelsohn
Sophia Leonora Mendelsohn is Cognizant's Chief Sustainability Officer and Head of ESG. Cognizant is a Fortune 200 provider of technology and digital solutions. ESG solutions are being incorporated into technology and systemic thinking by Mendelsohn and her Cognizant coworkers. She was the first Chief Sustainability Officer at JetBlue Airways, where she influenced the aviation sector and JetBlue by launching answers to climate concerns. Prior to JetBlue, she worked for Haworth, a large manufacturer in the corporate real estate sector.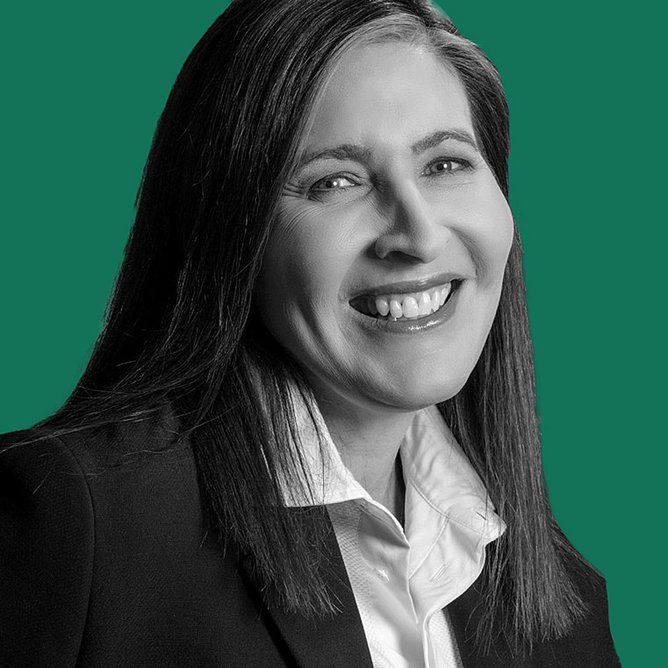 Bea Perez, SVP and Chief Communications, Sustainability & Strategic Partnerships Officer at The Coca-Cola Company
8. Beatriz Perez
As The Coca-Cola Company's first Chief Sustainability Officer since 2011, Beatriz 'Bea' Perez has focused on water stewardship, sustainable packaging, the environment, and women's economic empowerment while developing and directing progress towards broad global sustainability goals. The Company's World Without Waste programme, Water Security Plan, and other ESG-related efforts are all driven by her team. Perez has received recognition from many organisations for her dedication and achievements, including: 'Conservation Trailblazer'.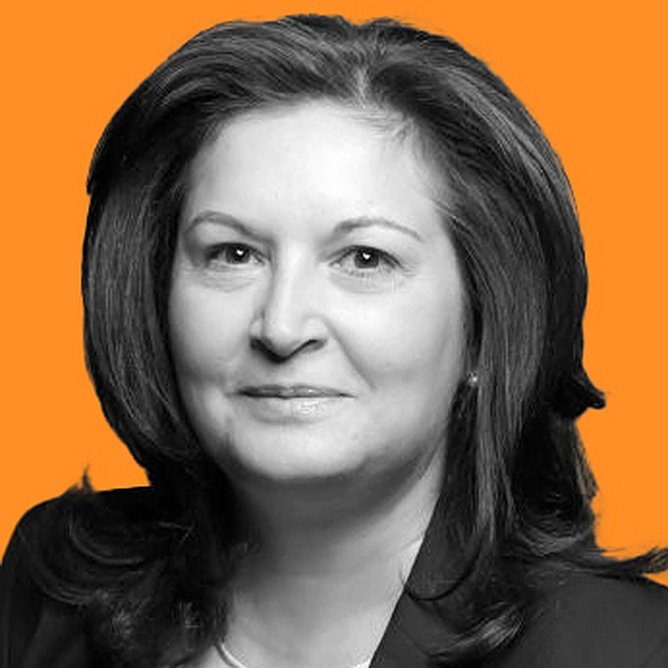 Velislava Ivanova, Chief Sustainability Officer at EY
7. Velislava Ivanova
Velislava Ivanova, America's Chief Sustainability Officer at EY, is a sustainability expert with more than 25 years of extensive international experience in creating and executing sustainability strategies and programmes for major multinational corporations from a range of industries. She has provided guidance to a wide range of client businesses on how to integrate sustainability into their value chains and goods. Ivanova is a dedicated leader who is inclusive and supports the transition to a low-carbon and circular economy.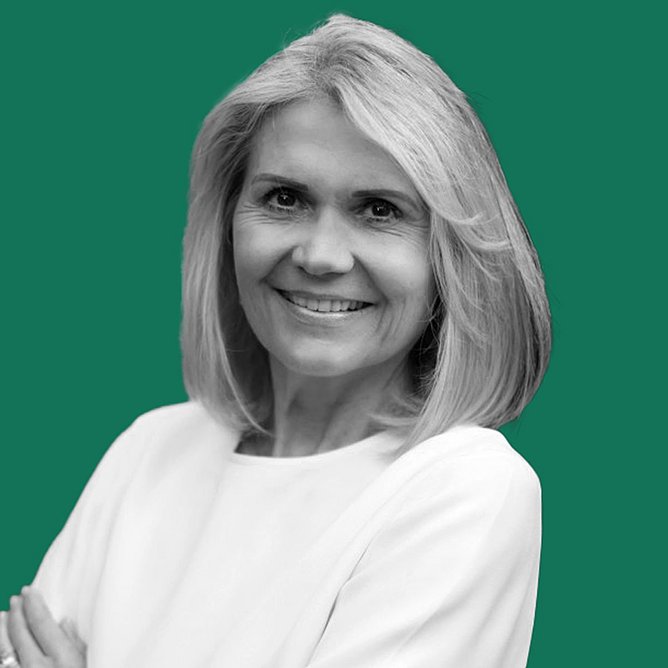 Virginie Helias, Chief Sustainability Officer at Procter& Gamble
6. Virginie Helias
Virginie Helias has worked in brand management and innovation at Procter & Gamble for more than three decades. She is an expert in managing brands both locally and globally. Virginie has worked for various P&G brands that generate billions of dollars in sales, including Pantene, Ariel/Tide, and Pampers.
Prior to taking on her current role, Helias served as the Western Europe Franchise Leader for Ariel, one of P&G's largest brands, where she launched the highly successful Cool Clean/Turn to 30 campaign.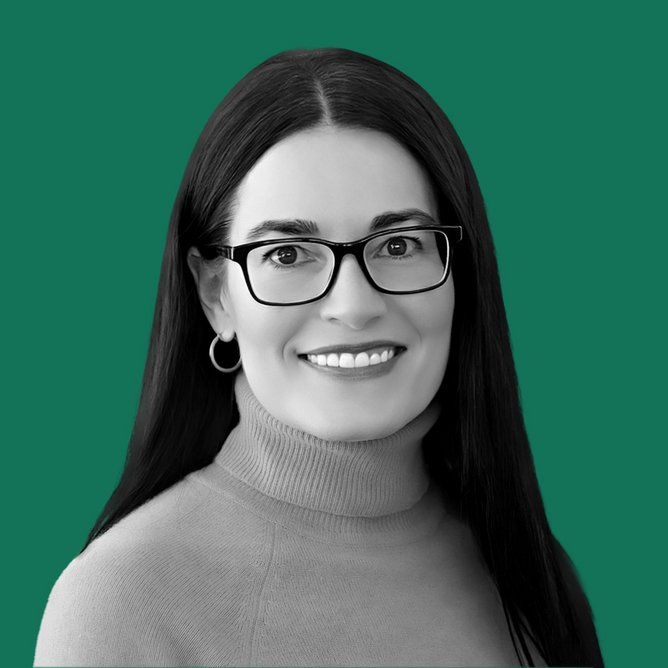 Paulette Frank, Chief Sustainability Officer at Johnson & Johnson
5. Paulette Frank
Paulette Frank, Chief Sustainability Officer at Johnson & Johnson, is in charge of creating and implementing worldwide environmental sustainability and human rights strategies to improve the company and advance it towards a more resilient, equitable, and sustainable future. She also established J&J's strategic course to hasten and amplify positive environmental impact.
Frank graduated with a Bachelor of Science in Biology from Duke University and a Master of Environmental Studies from the School of the Environment at Yale University.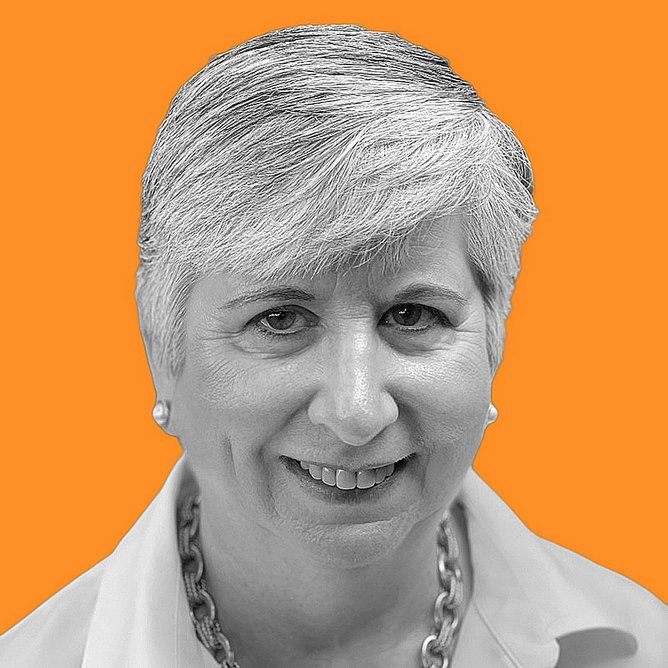 Kathryn Alsegaf, Global Chief Sustainability Officer at Deloitte
4. Kathryn Alsegaf
As Deloitte's Global Chief Sustainability Officer, Kathryn Alsegaf is responsible for leading the company's WorldClimate strategy and overall environmental goals. Additionally, she is in charge of Deloitte's greenhouse gas inventory, the creation and monitoring of carbon-reduction objectives, and external sustainability reporting. Now, Alsegaf has over 10 years of experience in the field of sustainability.
Before joining Deloitte, she worked at Duke Energy Company, where she was involved in the development of power plants, environmental permitting, and corporate strategic planning.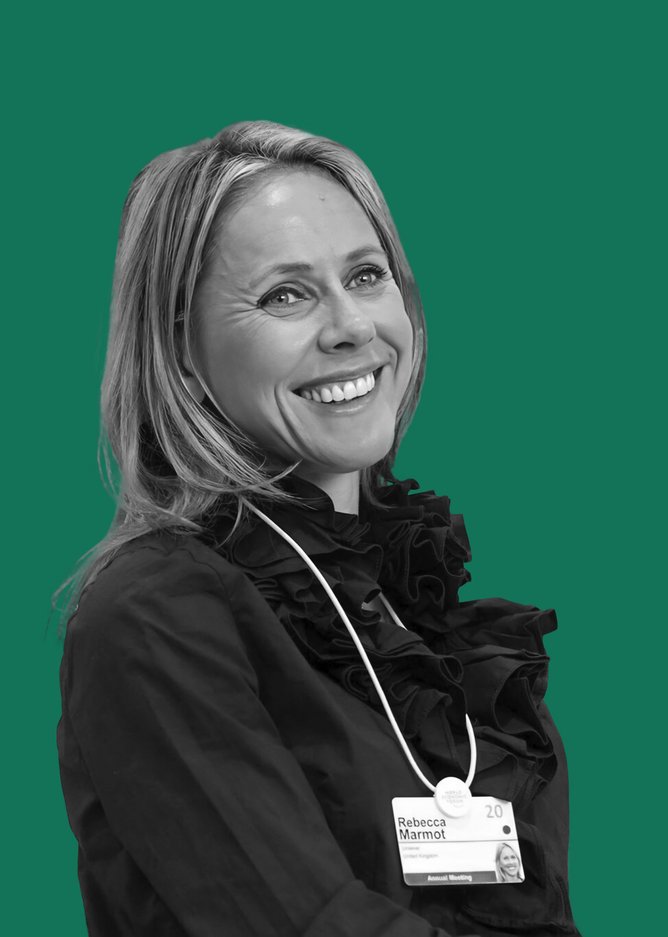 Rebecca Marmot, Chief Sustainability Officer at Unilever
3. Rebecca Marmot
Rebecca Marmot, Unilever's Chief Sustainability Officer, is in charge of fostering transformational change in Unilever's priority areas of water, sanitation, and hygiene; climate change and ending deforestation; opportunities for women; plastics and the circular economy; impact finance; and health and wellbeing through advocacy and partnerships.
Marmot also oversees the next phase of Unilever's sustainability journey outside of the USLP in her capacity as Chief Sustainability Officer, a position she has held since 2019.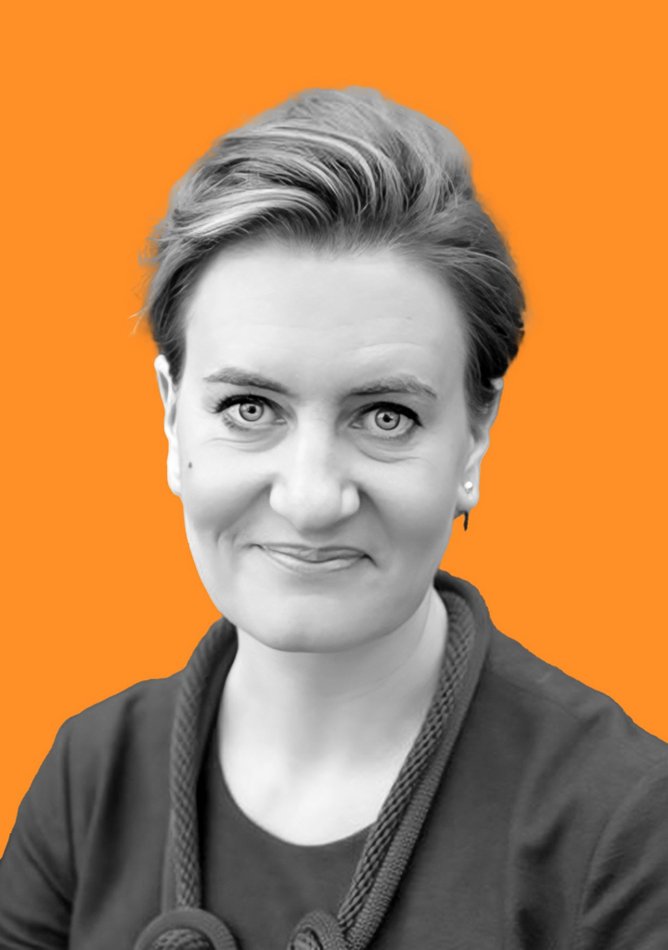 Musidora Jorgensen, Chief Sustainability Officer at Microsoft
2. Musidora Jorgensen
Musidora Jorgensen, Microsoft's Chief Sustainability Officer, oversees sustainability initiatives for the business in the UK. The leader firmly believes that business can be a force for good in the world and that maximising the potential of others is the key to its success as a group.
Before joining Microsoft, Jorgensen served as VP of sales for Salesforce, where she oversaw the Energy and Utilities business, and for Oracle, where she led sales into the Telco, Media, and Utilities industries for human capital management. Jorgensen further held sales leadership positions in Oracle's consulting branch, where she oversaw the UK Public and Commercials sectors.
Throughout her career, she has held leadership positions at some of the biggest tech and telecom companies in the world, including Oracle, Salesforce, and HP, along with 20 years of experience selling and managing teams in the IT industry.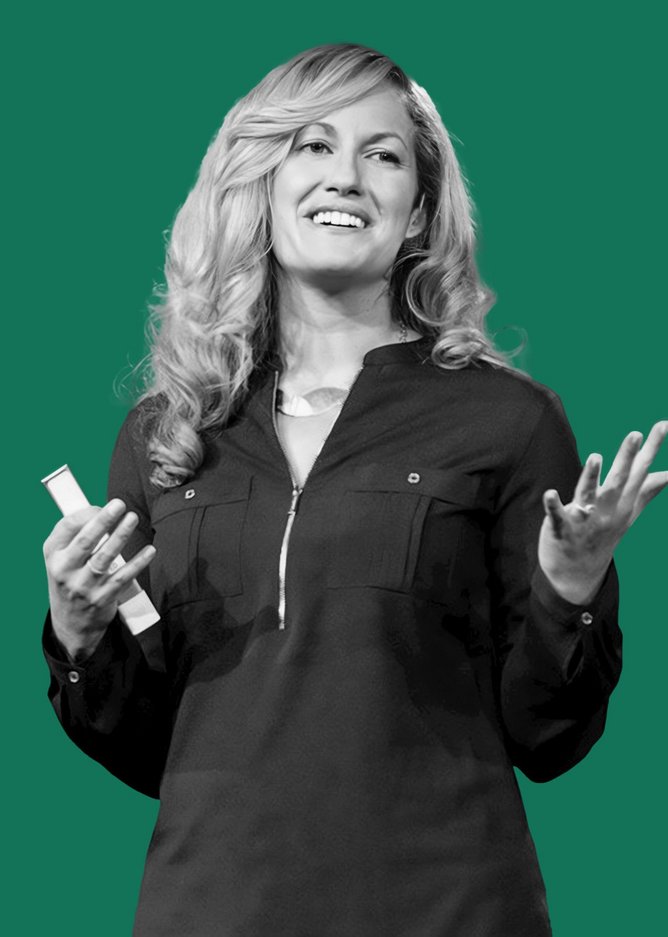 Kate Brandt, Chief Sustainability Officer at Google
1. Kate Brandt
Being in charge of sustainability for all of Google's global operations, products, and supply chains is Kate Brandt's role as Chief Sustainability Officer. Brandt collaborates with Google's data centres, real-estate, supply chain, and product teams in this capacity to make sure the company takes advantage of chances to strategically improve sustainability.
Prior to this, Brandt was the first Federal Chief Sustainability Officer in the country. She was in charge of promoting sustainability throughout all Federal Government operations, which included 360,000 buildings, 650,000 vehicles, and US$445bn in annual purchases of products and services.
Brandt held a number of high-level positions in the US Federal Government prior to working for the White House, including Senior Advisor at the Department of Energy, Director for Energy and Environment in the White House Office of Presidential Personnel, and Energy Advisor to the Secretary of the Navy.