Airlines can cut emissions by 70% but may miss net zero goal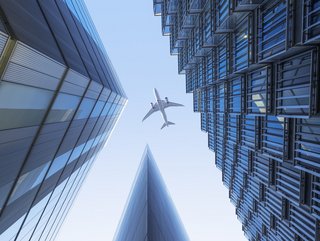 Credit: Getty Images
By 2050, airlines can eliminate up to 70% of emissions, but will fail to meet net-zero goals if air traffic grows faster than GDP, Bain & Company finds
Airlines have the potential to reduce aviation emissions by up to 70% by 2050, according to a recent study conducted by Bain & Company, by enhancing engine and aircraft efficiency, adopting sustainable aviation fuel (SAF) and optimising aircraft operations.
The current limitations of technology suggest that these efforts alone may not be sufficient for the industry to achieve its net-zero emissions target by 2050, particularly if air traffic continues to outpace GDP growth.
"As air traffic continues to grow, airlines are under increasing pressure to reduce emissions in service of their 2050 net zero goals," said Jim Harris, co-leader of Bain & Company's Aerospace, Defense & Government Services practice. "Unfortunately, many of the technologies the industry needs to decarbonise are unlikely to be operating at scale by 2050."
Bain & Company predict that airlines will begin increasing ticket prices by 2026 as they seek funding for their net-zero transition. This increase in ticket prices is expected to decrease global demand by 3.5% by 2030. Bain & Company released these findings in the "A Realistic Path to Net-Zero Emissions for Commercial Aviation" report.
Airlines to see 18% cost increase
The cost of SAF is expected to be two to four times higher than the average price of Jet A fuel – the most commonly used aviation fuel over the past decade – by 2050.
For the aviation industry to achieve the goal of reaching net zero emissions by 2050, the aviation industry will need to invest approximately US$2.1tn. This, combined with the high maintenance costs of new aircraft, suggests that airlines are likely to experience an overall cost increase of up to 18% by 2050.
Research from Bain & Company indicates that under current policies, the total supply of SAF in 2050 will be limited to 135Mt, which accounts for approximately 35% of the projected global jet fuel demand.
However, Bain & Company identifies three government actions that could significantly boost the supply of SAF: providing incentives to biofuel refineries instead of renewable diesel, prioritising aviation for access to biofuel feedstock, and directing green hydrogen to SAF refineries to enhance the yield of the Fischer–Tropsch process.
If these policies are implemented, the total production of SAF could meet 60% of the global jet fuel demand.
"Leading airlines will develop a strategy to secure an affordable supply of sustainable aviation fuel, mitigate the rise in operating costs, and manage the impacts of declining demand as a result of higher prices," Harris adds.
The search for solutions
Achieving carbon neutrality in commercial aviation by 2050 will require a combination of various technologies – there is no single solution.
While all technologies have the potential to contribute to the net-zero goal, two, in particular, are expected to fall short of expectations by 2050.
Hydrogen and full-electric propulsion, according to Bain's analysis, are projected to only reduce less than 5% of aviation emissions by 2050. Both technologies will not mature rapidly enough to replace a significant portion of the current aircraft fleets within the next three decades.
The initial hydrogen and full-electric aircraft will encounter significant economic and technological challenges. In the case of full-electric propulsion, advancing battery densities are unlikely to keep pace with the power demands of narrow-body or wide-body jets.
Another approach considered is the use of carbon offsets, wherein airlines can theoretically compensate for remaining emissions by purchasing carbon credits to offset greenhouse gases.
However, relying solely on offsets will not enable the industry to achieve carbon neutrality. Recent concerns regarding the accounting methods for offsets have undermined its viability as a solution, leading several airlines to shift away from relying on offsets.