Is the aviation industry on track to become sustainable?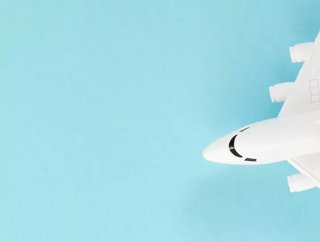 Following many milestones for sustainability in the aviation industry, how soon does the industry require commercially produced SAF?
Over the course of 2021, there have been many developments in the use of Sustainable Aviation Fuel (SAF), including breakthroughs from Neste, a research and development company in this space, EasyJet's commitment to the use of alternative fuel, and United Airlines first successful flight that experienced around 80% fewer carbon emissions. 
According to the International Energy Agency's Bioenergy department, the overall transport industry experienced a 5% growth in biofuel demand each year in the period of 2010 to 2019. It also states this is not enough to decarbonise the industry to meet climate goals and would require developments resulting in an average reduction of 14% each year, leading up to 2030. 
During the coronavirus pandemic, the transport sector witnessed the largest reduction in carbon emissions to its lowest level since 1997, which was significantly impacted by overseas travel bans. As IEA expects to see a rise in demand for air freight and overseas travel, it deemed the industry 'not on track' to reach emissions reductions targets and has said the industry will need to make some serious changes to manage the ever-growing number of flights. 
Will commercial Sustainable Aviation Fuel help? 
As confirmed by the IEA, the aviation sector requires significant input from authorities to regulate the use of SAF for commercial use. We've already seen industry-leading companies putting plans in place to switch to alternative fuels, but commercial availability is required to make a real difference. Over 20 airlines, including those mentioned previously, are already making provisions for SAFs as well as British Airways, which believes it is on track to be the first aviation group to utilise commercially produced SAF. 
Teaming up with Phillips 66, a Houston-based manufacturer of energy products, the company is working carefully to develop the supply of sustainable fuels and has agreed to purchase enough SAF to reduce its 100,000 tonnes of lifecycle carbon emissions.