Climate Impact Partners helps Microsoft offset its carbon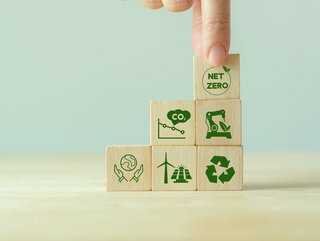 Carbon Neutral
Delivering over 50 carbon offset projects, Climate Impact Partners has helped Microsoft to achieve its sustainable and renewable energy business priorities
​​​​​​​Climate Impact Partners - a provider of solutions for action on climate - since its founding in 1997, has been working with the world's leading companies and quality project partners to reduce 1bn tonnes of CO2 by 2030.
On its journey to transform the global economy, improve health and livelihoods, and restore a thriving planet, Climate Impact Partners has been working with Microsoft to offset its carbon and achieve its renewable energy business priorities.
Microsoft's sustainability commitments
Dedicated to ensuring that technology is inclusive, trusted, and increases sustainability, Microsoft announced its sustainability commitments back in 2020.
The technology company's detailed plans to deliver a more sustainable future includes:
Becoming carbon negative by 2030, removing its historical emissions since its founding in 1975 by 2050.
Becoming water positive - replenishing more than it uses - by 2030.
Having zero waste across its direct waste footprint by 2030.
Protecting and preserving more land than it uses by 2025 as well as build a Planetary Computer.
How has Climate Impact Partners helped?
First working with Microsoft back in 2012, Climate Impact Partners has been working with Microsoft to offset its carbon emissions and supply a portion of its renewable energy certificates.
During this time, Microsoft has delivered more than 50 carbon offset projects in 30 countries. The projects both align with Microsoft's business priorities as well as the Energy Attribute Certificates from 16 countries.
In addition to offsetting carbon, Climate Impact Partners has developed reforestation projects in Ireland and the Netherlands - a large location for Microsoft's data centre operations. At the company's Headqauters in Redmond (WA), the two have also developed a forest carbon program to conserve hig-value forests.
With this joint partnership, the two go beyond the supply of high quality projects, working collaboratively and strategically Microsoft has been able to maintain its leadership in sustainability and its ability to continuously evolve.