Supply Chain Sustainability
ESG in the supply chain: Sharing data and finding partners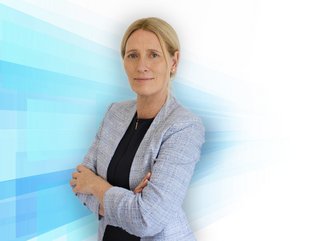 Andrea Hendrickx, Country Head - Germany, Infosys, shares the importance of data sharing and partnerships in achieving ESG integration in supply chains for a sustainable future
Andrea Hendrickx, Country Head - Germany, Infosys, explores the importance of data sharing and partnerships for integrating ESG in supply chains
A well-designed and well-managed supply chain often differentiates leading companies, such as Walmart or Schneider Electric, from those simply struggling to compete. But when it goes wrong — from COVID-19 disruptions to human rights scandals — the supply chain can destroy value in an instant. Famously, online fashion company Boohoo lost £1.5 billion in value in two days, after a 2020 media report that a factory in its supply chain paid some workers less than half the minimum wage.
Although the UK does not have plans for regulations similar to the EU's due diligence law, pressure is building on corporations worldwide. Investors and customers increasingly scrutinise whether large companies use child or slave labour, or create environmental hazards.
A global survey by Infosys of more than 2,500 business executives and managers — 17% from companies based in the UK — found that many firms have not even taken the most basic steps to embed ESG principles into their supply chain.
Integrating ESG into the supply chain
A company's ESG evolution must start in-house, but it can't stop there. Almost universally, businesses want their supply chain to follow their lead, whether it is to lower greenhouse gas emissions, treat workers humanely, or reduce pollution. In Infosys's survey, 99% of the respondents say they want to align their supply chain partners and ESG goals — often a result of pressure from regulators, customers or investors. A sizable group of UK companies (40%) say they already select partners or vendors based on ESG impact, the same as companies overall.
Most firms surveyed already strive to integrate their ESG values into the supply chain. In most areas, UK businesses are about on par with their global competitors. More than two-thirds (69%) of respondents in the UK say their firm sets ESG expectations or requirements with their partners. Slightly less (63%) receive ESG data from those in the supply chain.
Overall, this data does point to a significant desire to revise supply chains and also outpaces our overall sample of companies. Even so, nearly one-third still have not taken the most basic steps (setting expectations or requirements) needed to align their ESG goals with their supply chain, although virtually all companies agree this is a priority.
Less than two-thirds of UK companies (61%) share ESG data with those in the supply chain, which is slightly higher than the percentage for companies overall (58%). For the businesses that don't share their data, this creates a one-way mirror rather than providing true visibility. Data needs to flow in all directions to create a supply chain that is fully aligned with ESG goals. Visibility throughout the supply chain can make every company along the way stronger and more valuable — assuming each business has strong ESG credentials.
If companies fail to share data, efforts will be siloed instead of integrated. Businesses already wrestled with that troublesome dynamic during their technology transformation efforts and attempts to take full advantage of their internal data.
A much smaller group of companies are taking bold action based on what they learn about their supply chain. Forty-one percent of UK firms are renegotiating contracts based on ESG data. This is more frequent than companies overall (42%), an area where UK businesses are leading the global average. Although companies in the UK are not collecting and sharing significantly more data than their competitors globally, they are more likely to act on that data.
ESG-friendly supply chain partners: Easier to find but costly
Companies clearly want to work with supply chain partners that have strong ESG credentials, even if they are not doing all that's necessary. However, the process of identifying supply chain partners that will complement your ESG initiatives is filled with obstacles.
Nearly two-thirds of respondents (65%) say it is not difficult to find supply chain partners with good ESG credentials — a much higher percentage than the global average of 50%. But these good matches come at a cost for UK companies. Slightly more than half (55%) say that partners with strong ESG credentials are cost-effective. That is lower than our sample as a whole (60%). The most common response from UK business leaders (41%) was that these ESG-positive supply chain partners are not difficult to find but are also not cost-effective. For companies, our global average was 28%.
Overall, UK companies report having a much easier time finding ESG-focused supply chain partners than their global competitors, but those partners are slightly less likely to be cost-effective. Nearly one-quarter (24%) say that supply chain partners with strong ESG credentials have the perfect combination: both easy to find and cost-effective. The UK's percentage is slightly higher than our overall sample (22%).
Supply chains are already difficult to manage, let alone align fully with an often-evolving set of ESG goals. However, our research shows that companies already want and need to take these steps, as supply chain scrutiny increases. What is missing now is the follow-through on these aspirations.
UK companies are already taking strong action to align their supply chain with their ESG goals. However, they still need to share and receive more data, which will allow them to continue choosing the most beneficial partners. If not, they risk missing the opportunity to make ESG meaningful to their supply chains and potentially losing ground to global competitors.