Only 8% of firms have 'essential tools' needed for net zero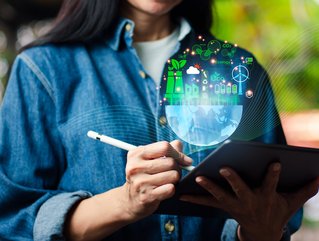 Credit: Getty Images
Low uptake of digital technology for net zero reporting is putting companies at risk of significant consequences, a new study from Verdantix finds
A recent Verdantix report warns that companies face significant risks due to the limited adoption of digital technologies for net-zero applications. The survey of 350 net-zero leaders reveals that only 8% of firms believe they possess the necessary software tools to achieve net-zero goals effectively.
The inaugural Verdantix Global Corporate Survey 2023: Net Zero Budgets, Priorities and Tech Preferences report highlights that in-house digital capabilities are not enough to deliver net zero. The report identifies a lack of climate change expertise at the board level as the biggest obstacle to net-zero strategies.
This lack of expertise is particularly worrying for US firms, as the SEC's proposed climate disclosure rule may demand clarity as to whether any board members possess expertise in climate change.
The increase in reporting
Over one-third of the world's largest listed firms are now publicising net zero targets, a significant increase up from just one-fifth in December 2020. With incoming regulations set to impact economies globally, tens of thousands of firms are at risk of severe consequences, including legal penalties, reputational damage, financial risks, investor pressure, and employee dissatisfaction, if they fail to accurately report ESG and climate information.
In light of this, it is imperative for companies to promptly embrace digital technologies in order to provide accurate and high-calibre carbon data. This step is crucial to address the increasing demand for regulated climate disclosures and the amplified stakeholder pressure for transparency and performance.
"The low market penetration of net zero reporting tools highlights the urgent need for companies to adopt digital technologies to deliver reliable and high-quality carbon data," said Ryan Skinner, Research Director at Verdantix. "With regulated climate disclosures and increasing stakeholder pressure for transparency and performance, it's critical that firms prioritise decarbonisation and invest in net zero reporting tools.
"We anticipate a significant increase in spending on net zero digital tools over the next few years as companies seek to avoid penalties and demonstrate their commitment to sustainability. However, achieving success in decarbonisation will require consistent collaboration with other departments to drive change at the operational level."
Climate change budgets are set to increase
According to Verdantix's projections, the expenditure on carbon management software is projected to reach US1.4bn by 2027. The survey reveals that budgets for net zero and climate change initiatives are expected to experience substantial growth in 2023, with most companies anticipating double-digit spending increases. However, effectively achieving net zero goals will necessitate ongoing collaboration with other departments to drive decarbonization efforts at the operational level.
The Verdantix Net Zero Global Corporate Survey provides insights into the budgets, priorities, and technology preferences of net zero leaders across industries and geographies. Read the full report here Global Corporate Survey 2023: Net Zero Budgets, Priorities and Tech Preferences.