PwC: Middle East to prioritise ESG ahead of COP28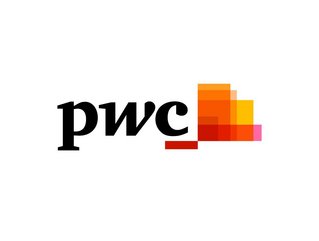 Sustainability Magazine explores how PwC plans to meet its ESG targets through decarbonisation goals and its ESG Academy
Later in the year, the UAE will be hosting COP28. A recent report from PwC shares that the region is calling for a greater focus on ESG during the run-up
PwC Middle East has released a report suggesting that more businesses are prioritising ESG goals and focusing on taking action in a transparent fashion.
In light of Dubai, UAE, hosting COP28 later this year, many businesses in the region have invested in sustainable change, such as Saudi Arabia's Aramco, by transitioning away from oil and gas.
Likewise, PwC's report found that two in five respondents hope that COP28 will lead to governments improving ESG infrastructure and providing incentives for green growth.
How is the Middle East prioritising ESG initiatives?
In the past 12 months, the region has made clear headway towards setting and achieving ESG goals.
In fact, one of the study's key findings was that 64% of respondents have adopted a formal ESG strategy, with many following suit to embed ESG priorities across their organisations. It also demonstrated a greater call of time allocated to ESG-related initiatives, with 60% of respondents stating that risk management, compliance and leveraging the circular economy should be top priorities going forward.
However, to address this, businesses must have more access to green funding, with only 13% of businesses sharing that have access to sustainable finance.
"Heightened awareness of climate risk to business, coupled with new regulation, has driven the embedding of ESG in the strategy of more than six in ten companies in the region, with the focus now increasingly shifting to execution," said Dr Yahya Anouti, PwC Middle East ESG Leader and Partner, Strategy& Energy, Utilities & Resources Practice.
"And we are seeing a shift in perception from public and private sector leadership about the importance of ESG, with more organisations than ever before appointing a dedicated resource to handle this agenda at the executive level.
"With the right coordinated response from governments, 2023 could be the region's most environmentally transformative year yet."
What do executives want governments to do when it comes to sustainability?
To ensure the drive for sustainable change remains at the top of businesses' agendas, PwC asked organisations what government policies they believe should be introduced before or during COP28. The report shared:
Better ESG-related infrastructure, such as waste recycling facilities
Greening of the electricity grid
Government-guaranteed sales for nascent climate technologies
Green standards and certification
Green infrastructure
A Sustainability Act with incentive packages to boost green growth
This is in line with similar moves taken in the US and Europe when it comes to tackling climate change and encouraging green growth, says PwC.
Read the full report here.