Supply Chain Sustainability
Sustainable Fashion: Could the future of LYCRA be corn?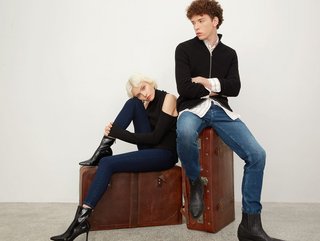 The LYCRA Company
The LYCRA Company has partnered with Qore and Cargill to produce bio-derived spandex using QIRA, driving the next wave of innovative & sustainable fashion
Developed in 1958, the revolutionary LYCRA fibre invented by Dr. Joseph Shivers - DuPont Chemist - was designed to replace natural rubber in girdles and foundation garments. Driven by the outbreak of World War II those in Europe and the US began to seek alternatives for natural resources that we expected to be either cut off or redirected for military use.
This new elasticated fibre could be spun into fine filaments and stretch up to 500% of its original length while being able to return to its original shape. Being both stronger and more durable, the fibre could be used to create softer, lighter and sheerer foundation garments that are easy to care for an highly resistant to perspiration, oils and lotions.
Flash forward 60 years, and LYCRA has had many landmark moments in the world of fashion, notable moments include the use of LYCRA for the Apollo astronauts' spacesuits in 1969; achieving recording-breaking athletic performance in the 1972 summer games; jumping onboard the fitness craze in the 1980s; and becoming a household name in 1995.
Today, LYCRA has more than 200 unique fibres to optimise the way clothes look, feel, and perform. As an industry leader in fibre innovation, LYCRA is driven to meet the ever-changing needs of consumers.
How LYCRA is furthering sustainable fashion with the use of corn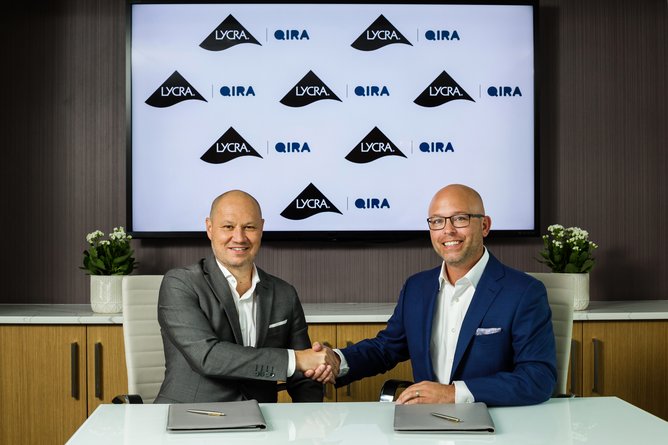 The LYCRA Compant & QIRA
Partnering with Qore, The LYCRA Company has developed the world's first large-scale commercial production of bio-derived spandex using QIRA as one of its main ingredients. As a result, 70% of LYCRA fibre content will derive from annually renewable feedstock.
"As part of our sustainability goals, we are committed to delivering products that support a more circular economy while helping our apparel and personal care customers reduce their footprint," said Julien Born, CEO of The LYCRA Company.
He added: "We are especially pleased to collaborate with Qore®, a company that shares our vision for innovative, sustainable solutions. Their expertise in operating fermentation processes and understanding of the chemical value chains makes them the ideal partner to help develop a bio-derived LYCRA® fibre at commercial scale."
Production of QIRA will be at Cargill's biotechnology campus and corn refining operations in Eddyville, Iowa, operations will commence in 2024 following the completion of the facility's construction. The first Renewable LYCRA fibre made with QIRA will be produced at The LYCRA Company's Tuas, Singapore manufacturing site in 2024.
"We are proud to partner with The LYCRA Company on bringing this sustainable material solution to the market. This collaboration demonstrates that QIRA® directly replaces conventional BDO and thus significantly improves the fibre's sustainability profile. QIRA® is an innovative platform chemical that can be used in various applications across industries," said Jon Veldhouse, CEO of Qore.
By using field corm grown by Iowa farmers, both LYCRA and QIRA will enable a significant reduction in CO2, and replace a finite resource with one that is annually renewable, while maintaining the fibre's performance.