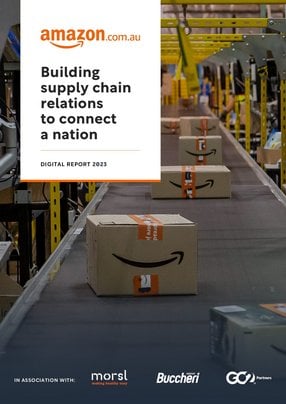 Amazon: Building supply chain relations to connect a nation
Kelly Godschalx discusses Amazon's procurement and operations in Australia and Singapore
Starting as an online retailer selling books, Amazon has seen exponential growth since Jeff Bezos founded the company in 1994. Now, as a household name across the globe, Amazon operates in more than 20 countries across five continents, launching in Australia in 2017.
Kelly Godschalx, Regional Procurement Manager for Australia and Singapore at Amazon, shares some of her greatest successes from her time at the company, as well as what makes Amazon a great place to work.
"It's a really exciting place to work," Godschalx shares. "Every day, we ask ourselves how we can make life for our customers easier, as it's our mission to become the most customer-centric organisation in the world.
"This really comes across in the culture, through the people Amazon employs and the way the business operates day-to-day. This goal of becoming the most customer-centric organisation allows us to be innovative, while encouraging us to constantly challenge the status quo."
Building strong relationships to connect the nation
As Australia is a vast country, with its major cities located hundreds of kilometres away from one another, Amazon has been focused on offering great value, increasing its selection of products, and improving delivery speeds. This has been made possible as a result of Amazon's continued investment and expansion of its operations in Australia, including doubling its operational capacity in 2022 with the opening of its first robotics fulfilment centre in Kemps Creek, Sydney.
Each year, Amazon prepares for two major events – Prime Day and Black Friday, which kick off the holiday season and are the busiest periods of the year. "Amazon experiences its biggest customer demand during these events," Godschalx explains, "so the entire company is busy preparing. This includes demand planning with our suppliers and increasing our inventory, non-inventory and our labour force."
What's more, Amazon Australia employs over 7,000 people across a variety of different sectors, spanning amazon.com.au, Amazon Web Services (AWS), Kindle, Alexa, and Prime Video.
As one of the most remote cities in the world, Perth – on Australia's west coast – is located far from Australia's other fulfilment centres on the east coast, Amazon is opening a new fulfilment centre in the city later this year to increase its Western Australian presence by 60%, bringing more inventory closer to customers.
"By opening a new fulfilment centre in the city, our customers in Perth will be able to access an even greater selection of items that can be shipped quickly," Godschalx says. "This will be a huge win for the region.
"Aside from that, my team has been busy focusing on delivering our portfolio pipeline of plans for the business. We're focused on making sure customers get what they want, when they need it."
For Godschalx, this is one of the key areas in which she focuses her procurement efforts. She explains that it's imperative for the company to have strong relationships with its suppliers to ensure Amazon remains flexible and dynamic.
"To do so, we ensure that we are increasing our relationships and focus on partnering with suppliers that meet our expectations for providing safe and inclusive workspaces, and promoting a sustainable future", Godschalx shares.
"I want to ensure Amazon Australia is a great place to work, while specifically making a career in procurement a desirable career path for individuals to pursue", Godschalx says. "Sustainability is incredibly important to me, because essentially, I believe that sustainability comes down to respect. We have to respect the world that we live in – if we don't, we're not really respecting ourselves.
"Likewise, Amazon is committed to investing and innovating in sustainability across its businesses to create a more sustainable future. As a company, we know we have more work to do and will continue to make progress towards becoming a more sustainable business."
Amazon's sustainable packaging progress
Packaging is one of the key focus areas for Godschalx and her team. Amazon is committed to delivering products safely while innovating to find new ways to reduce packaging and increase recyclability.
In Amazon's Australian fulfilment network, boxes are 100% recyclable and the company has replaced all plastic single-use air pillows with recyclable packing paper on orders shipped from its fulfilment centres. Amazon has also reduced the amount of paper used in its boxes to minimise cardboard usage. Globally, since 2015, Amazon has reduced the weight of packaging per shipment by 41% on average, avoiding more than two million tons of material waste. Where possible, the company has eliminated packaging altogether. In 2022, 11% of all packages shipped globally were without added Amazon delivery packaging.
Godschalx's team also oversees waste services at all of the business' 20 operations sites across Australia and Singapore. "We have established relationships with local suppliers and have set up processes, ensuring that we're improving our waste and recycling practices."
Amazon's global procurement operations transformation
Over the past three years, Amazon's Global Procurement Operations Organisation has been going through a global transformation, in which its procurement teams have been working together, allowing them to 'Think global, act local'. It means countries like Australia and Singapore can share insights and learnings with teams from the US, Europe and South America.
"We have global categories set up, but given the nature of our operations business, it's important to us that a lot of what we do is produced locally."
"We have set up local operations for particular non-inventory items. We also need to have a lot of on-site services, such as those for food, waste, pallet management, and hygiene services, as well as pest control – these often need to be managed by local providers and suppliers as well."
Godschalx continues, sharing an example of how Amazon was previously importing one particular item from the US to Australia, which took around six months. To overcome this, Amazon partnered with that global supplier to find a local Australian supplier, who they could work with to set production up within the country. This reduced that six-month time period to just one week.
"To think locally, but use our global presence to leverage new relationships, allows Amazon to maintain the 'local' element we're all so passionate about, while also ensuring we're able to deliver to our customers on time."
Godschalx continues, "I'm really excited about the future of the company, and to see how my team and I can continue to make a positive impact."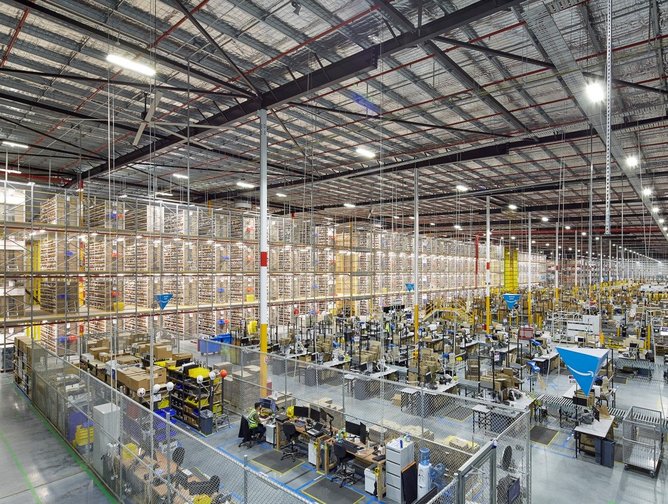 Amazon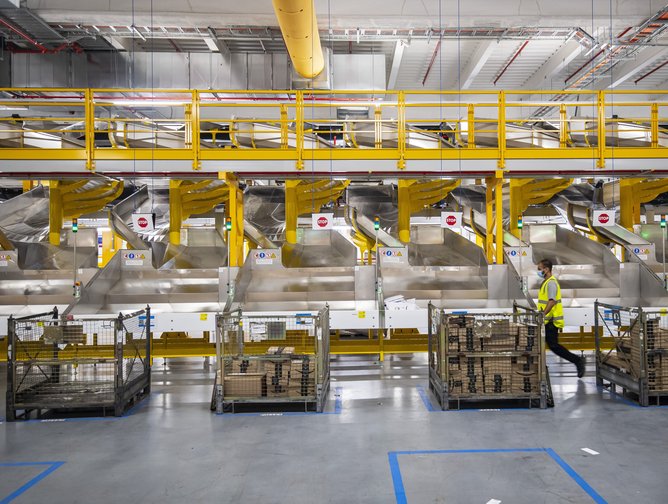 Amazon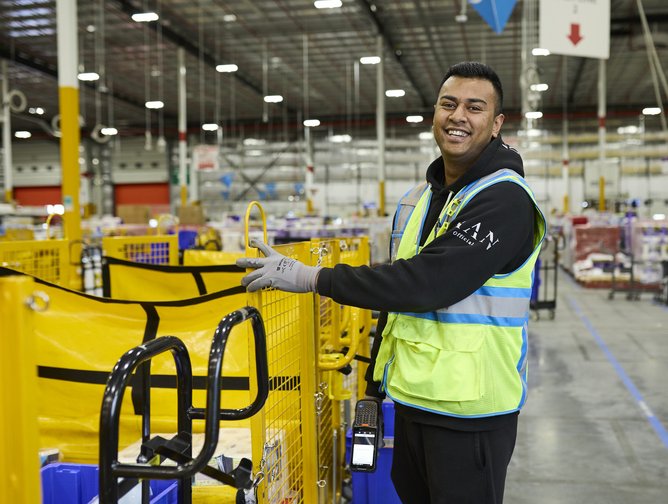 Amazon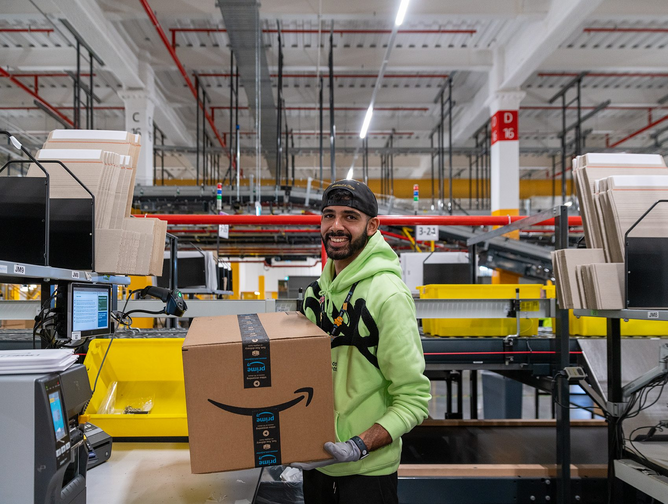 Amazon