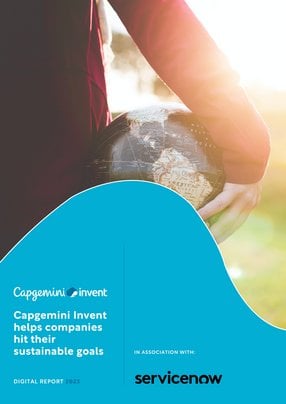 Capgemini Invent helps companies hit their sustainable goals
Capgemini Invent supports other companies to become more sustainable. Courtney Holm, Vice President for Sustainable Futures, tells us more.
Healthy plants, pottery, and sustainable growth are some of Courtney Holm's core interests. As the Vice President for Sustainable Futures at Capgemini Invent, her role can sometimes touch on all three.
Capgemini Invent is an arm of the Capgemini Group that focuses on digital innovation, consulting, and transformation. Holm's role is to align sustainable development to client strategy and to help them embed cross-sector collaboration as a core competence.
Holm has lived in England for 13 years and is currently based in West Sussex, where she works from home a few days a week with quite a view. "We wanted to be closer to the forest and the coast. It's the right place for us at this point in our lives," she shares.
Holm has always been interested in sustainability and started her career back in the 1990s studying environmental science. "I then moved on to literature, pottery, and sociology, because I wanted to understand and write about how human disconnection and distraction away from nature was the root cause of all of our environmental degradation and social issues."
During her literature degree, Holm focused on Shakespeare, believing no one else understood the human condition like him. Sociology to study society and human interactions and finally pottery as one of the first human expressions from Earth's bounty.
"Lo and behold, I couldn't get a job," Holm admits. "So, I started working in horticulture, studied it formally, earned a certificate and then continued working in nursery and greenhouse production."
This was in 2000 and was Holm's first commercial encounter with technology and software for production management. "Technology was just starting to evolve, especially in the agriculture and horticultural space. By the end of it, I was managing quite a lot of the greenhouses and the fields from a rudimentary smartphone."
After taking a yearlong break to travel, Holm moved to the UK to complete an MBA as she wanted to gain a broader understanding of corporate thinking around sustainable development. As such, she joined 2degrees – at the time, the world's largest online community of sustainability practitioners – where under the direction of Martin Chilcott, she learned the importance of cross-sector collaboration and implemented it as the client director for the Tesco business at the company.
"I helped Tesco transform its fresh-food supply chain through the Tesco Producer Network and helped them launch their agricultural policy, through onboarding their global producers onto an online community to facilitate cross category collaboration. We also created the Tesco Knowledge Hub, with the remit to reduce the carbon footprint within its tier-one supply chain and support resource efficiency through cross-sector collaboration."
After 2degrees, Holm moved onto a global role with Unilever where she focused on raw material traceability and was later promoted to Global Head of Sustainable Technology, where she helped colleagues leverage technology to deliver and scale the Unilever Sustainable Living Plan.
During her time in the UK, she learned that no one organisation could solve a systemic issue, and that multi-lateral collaboration was the only path towards a more sustainable future. In order to scale her impact, Holm understood that she needed to work with clients across different sectors, capabilities, and regions – which is why she decided to go to a consulting business. She joined Capgemini Invent in the UK, as Capgemini was expanding its client-facing sustainability offerings, which appealed to Holm.
"I wanted to influence and shape a capability – I'm entrepreneurial – and I have been afforded that luxury," she explains. "I've been here for nearly two years, and, in that time, I've established a practitioner-led capability and worked on embedding what I like to call 'sustainable by default' ways of working into the business and our services.
To differentiate Capgemini Invent from other consulting firms, I've grown a team of experts and specialists – we've created a network of 550 consulting colleagues. In 2021, we collaborated with the University of Exeter and its internationally renowned climate scientists and sustainability experts to create a bespoke training programme for our consulting organisation, called the 'Capgemini Invent Sustainability Solutions Leadership Development Programme'. The programme reinforces our wider team's knowledge on global sustainability issues, ensuring they can bring value to our clients. Those who have completed this programme utilise their education while working side by side with our sustainability experts, enabling them to become practitioners in their own right over time.
Helping companies become more sustainable
Capgemini Invent helps companies become more sustainable. "Capgemini Invent sits inside a wider organisation that's a global leader in partnering with companies to transform and manage their business by harnessing the power of technology.
From a sector perspective, Capgemini Invent assists both the private and public sector – including financial services, manufacturing, automotive, and life sciences, in addition to energy and utilities, consumer products, telecommunications, and technology services."
The brand also offers other capability units, including 'Customer First' which helps clients to deliver exceptional personalised experiences and continuously reinvent their businesses and offerings. We have an 'Intelligent Industry' division, where we harness the potential of technology and data to transform and digitise products, industrial operations, and connected services across industries. And there's 'Enterprise Management', where we help deliver, transform, and manage operations for digital core, business processes, and enterprise applications for greater agility and operational efficiency."
Capgemini Invent has a further focus on business technology, including architecture and IT as a service, factories, and acceleration. There's also a focus on analytics and artificial intelligence. Holm is a big fan of technology as an enabler for sustainable growth and, at Capgemini Invent, the team work to find digital solutions to help tackle environmental and social challenges.
Capgemini's sustainability framework
Capgemini is committed to helping clients with their climate and social transitions and has built a sustainability framework, that focuses on three guiding principles for change:
Commit
Act
Monitor and Report
"This is how we help our clients commit to sustainability for their core business, so that could be around their net-zero strategy, for example. Then we have a layer around taking action, so how do we help them to navigate the appropriate course of action to uphold commitments and drive change. For example, this could be by bringing sustainable products and services to the market or by optimising operations or IT to be more sustainable."
The Monitor and Report pillar is concerned with data, and how the company helps its customers ensure that governance is structured to drive business change and facilitate reporting that's consistent and coherent. For Holm, capturing and using the right data is fundamental to delivering change programmes: "It ensures that clients are getting the most out of the change, monetising the data that they're capturing in the best way possible, and that there's excellent data-driven decision-making."
"We have the ambition to accelerate change and help create a sustainable and inclusive future. We want to be the consulting practice that helps clients be doers and not delayers, to put their assets to work towards the transition of the economy and climate change adaptation. Our guiding principles are critical to help us and our clients to prioritise scalable solutions, and to prepare for and adapt for the future.
We have a broad range of specialisms across the team and can support clients with decarbonisation and efficiency, sustainable and responsible procurement, biodiversity strategy and implementation, sustainable consumption, product design and life cycle assessments, KPIs and reporting technology decisions, and with their brand purpose."
The reception to this approach among Capgemini Invent's clients has been positive with many surprised and delighted by our breadth and depth. "We're getting recognised in the market for being expert led and for having a different approach to other consulting firms," shares Holm.
Client-centred sustainability strategy & collaboration
Capgemini has partnered with ServiceNow to build its domain and advance its digital excellence journey, ensuring greater flexibility and efficiency across the Capgemini ecosystem, in addition to the accountability of a single-source provider model.
For Capgemini Invent, it's about how to support clients advance their thinking around sustainability. "We work with some great brands. How do we best support them on their sustainability journeys? A big key to my strategy – as I mentioned earlier – is cross-sector collaboration."
"Capgemini is not a software firm, so technology partners are important so that we can provide technical solutions to clients. We are also technology agnostic, putting client business requirements ahead of any one solution that one of our partners may have. ServiceNow is a great partner because they also take a platform approach that works across multiple technology solutions, to manage digital work flows and ESG data from across an organisation's systems," explains Holm.

This year, Capgemini Invent is hosting a number of intimate events around key topics that require cross-sector and multilateral collaboration. These events will dive deep into lesser-discussed issues surrounding specific topics that go beyond net zero and carbon mitigation strategies. "Biodiversity and community engagement around water basins is one of those topics. Another topic that we're exploring more will be decarbonisation of UK homes."
It is all go at Capgemini Invent, then – but Holm believes that it's going to take every business to put sustainable structure in place. "I really do worry that we're not ready for the changes global warming will bring," says Holm. "There's so much that we have to change – not only about how businesses are run, but also how we live personally – and I think we're currently unprepared for those changes."
That's why one of Holm's key objectives is the focus on adaptation strategies. "We want to help our clients to see sustainability as an opportunity to build long-term value and a source of competitive advantage, not just a compliance requirement. This means shifting the focus from risk-avoidance to promoting justice and regeneration."
Practically, this means supporting clients with an investment roadmap, with causality linked to their Capex and Opex expenditures, helping them understand the secondary and tertiary impacts of their investments over time, prompting them to take a long view. This will allow for customers to reduce impact, improve social wellbeing, and be more prepared for some of these changes.
"As a society, we've been too focused on resiliency," says Holm. "Now, we need to start to shift towards adaptation, because even if we were to reach net zero tomorrow, already-existing climate issues and their effects wouldn't change. We don't know for sure what temperature we'll land on yet."
In the face of irreversible climate changes, Holm believes that the industry needs to prepare for changes, mitigate any further climate impacts, and advise companies on their next steps – the latter of which function as Holm's next steps for Capgemini Invent.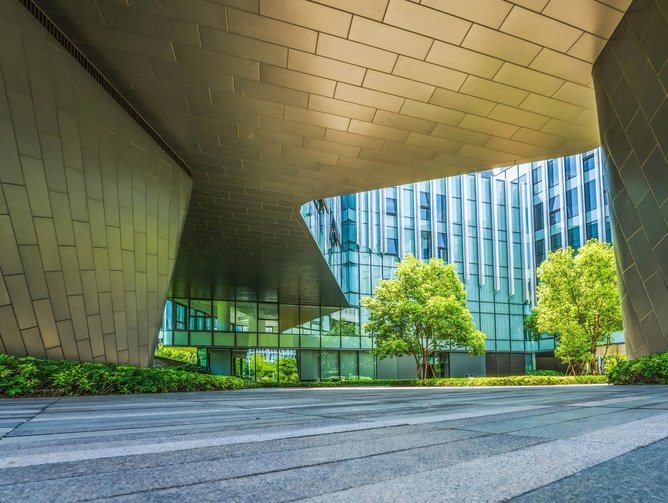 Capgemini Invent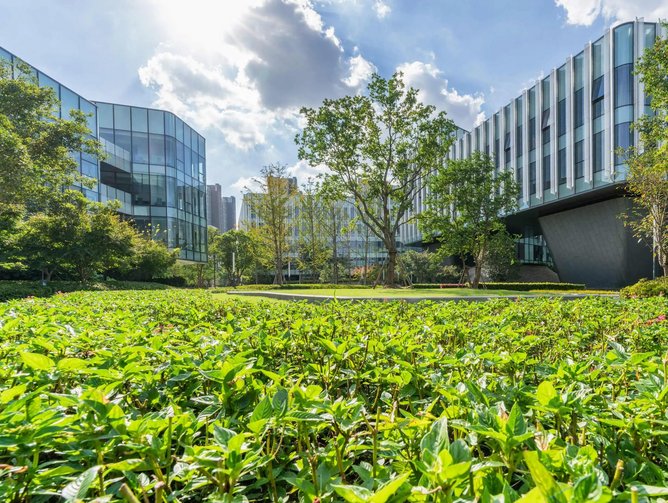 Capgemini Invent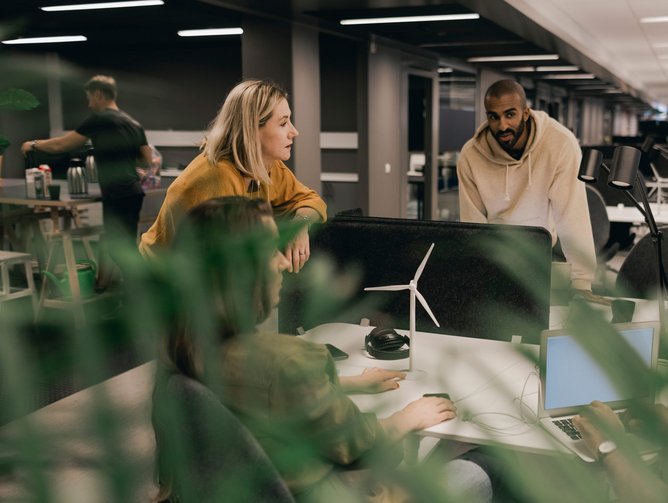 Capgemini Invent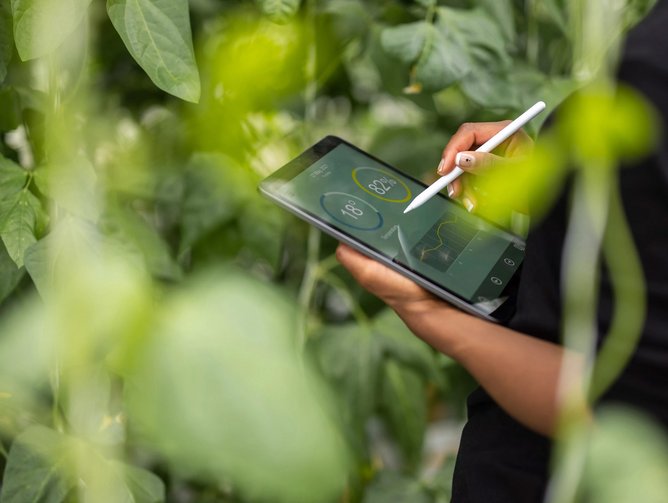 Capgemini Invent