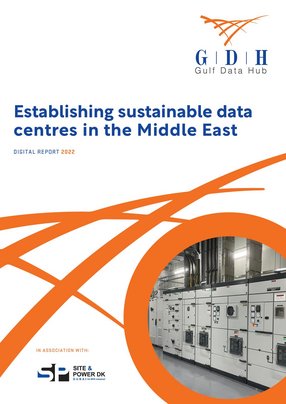 GDH:Establishing sustainable data centres in the Middle East
As the data centre market continues to grow in the Middle East, Himmath Mohammed explains how GDH are leading the way for colocation providers
Offering first-of-its-kind Data Centres in the Middle East, Gulf Data Hub (GDH) is looking to transform the region with innovative data hubs as the market continues going from strength-to-strength. Expanding its worldwide presence, GDH provides purposefully built centres that offer customers a resilient environment from hosting, disaster and workplace recovery, cloud platforms, and connectivity to its core colocation.
In the eight years since its founding, GDH has grown massively, competing with some of the largest names and biggest brands in the industry. Himmath Mohammed, who is Head of Sales and Strategies, as well as being a key member of the company, is dedicated to ensuring that customers know GDH offer best-in-class services.
"We assure customers as they know their data is 100% protected. There will be no downtime, the equipment will be always taken care of with the utmost care, with all power cooling and all international standards of connectivity. Since 2014 until today GDH has 100% SLA compliance which itself is a major achievement."
Differing from the data centre market in the West, the Middle East is not as large or mature as its Western counterpart.
Mohammed explains that, as GDH looks to lead the market while it continues to grow, there are a number of obstacles that the organisation faces ‒ particularly as the resources are more limited: "The major challenges are around measuring the performance of data centres, ensuring that the data centre uptime is always available, and complying with the SLAs of our customers. These are the major challenges we foresee, especially as this region isn't as mature as Europe or the US. In the Middle East, you have only one source and one grid. So, you have to optimise your operations in such a way as to compensate for these shortfalls of availability; you have to compensate with your design, with your operations so that they should not interfere in the provision of your services."
"After maturing into eight years in this field and in this market, we see that there are a lot of shortfalls in the different ecosystems of data centres. One of the major challenges is international connectivity and exchange hubs, which are not available in the way they are in the mature markets," he adds.
With this lack of resources, GDH could potentially have its capital expenditure affected, but Mohammed outlines the innovative ways GDH looks to avoid this, while also providing its customers with the solutions they need: "We have to be prepared at a design level and the MEP /Operations level. Even though there isn't a dual power supply, in-house we have prime generators, with both diesel and fuel available so that our generators ‒ even if there is downtime from a utility ‒ are capable of operating 24/7, 365 days. So, we have built such a system that we are not dependent on one source. Now, we provide a one-stop-shop where customers can host and interconnect their primary and DR sites or any multiple locations, giving them connectivity within the region and across the globe."
Driving forward sustainable data centres in the Middle East
Not only is GDH innovating in a less developed market to ensure it provides the best possible colocation services, but it is also exploring the world of renewable energy to align itself with the global sustainability targets.
Mohammed explains: "Especially with international regulations of carbon footprints and net-zero coming into law, everybody's looking for sustainable alternatives ‒ this is even one of the requirements from some of our major customers, who ask, 'How are you planning for sustainable data centres?' So, we always look for new opportunities. Yes, renewable energy is still in the initial stages in the Middle East. Yes, there are solar and other renewable energy plants are coming up but not yet available for commercial use. GDH always explore for innovative energy solutions like immersion cooling. All that stuff is being discussed but is not yet available in the market on a commercial level."
On top of the exploration into renewables with sources such as solar and nuclear power, GHD also looks to implement low-level sustainable solutions, which is already part of the company's portfolio.
One solution that GDH is pushing to become commercially viable is immersion cooling, which would result in a significant reduction in energy consumption, with some predicting it will account for a 25% overall reduction in a data centres carbon footprint. By redesigning data centre air management, GDH will be able to prevent re-circulation of hot air from IT systems.
"This is still in the testing phase in the region; it's not commercially rolled out. So, immersion cooling is for sure coming in to stay here, and it will drastically change power consumption and dependency on fossil fuels in the data centre business," adds the Head of Sales and Strategies.
Another key solution GDH are looking into is artificial intelligence (AI), which will support the organisation with the cooling solutions it is keen to put in place, as Mohammed explains: "We want to create effective cooling methods that use the air outside. This reduces energy costs by 40 percent! Maybe unknowingly, we are cooling certain equipment that doesn't require much cooling, but AI can identify this for us. So this AI system, once deployed in our data centres, will give us a lot of data where we can efficiently manage our power consumption and can efficiently manage our cooling systems, which will help our overall efficiency."
Aiming to implement this at different levels, GDH is looking to AI to support the company with preventive and corrective maintenance. Using data collected from its centres and machinery, GDH will be able to be more proactive with its maintenance activities, ultimately reducing expenditure.
"On top of that, we are looking towards AI that can give you the failure rate of certain equipment. We hope this will help us predict if and when there will be a failure in our chiller or a failure in our transformer. There are a lot of different ways data will help us in optimising facility management," says Mohammed.
GDH's ambitious expansion plans
Not only do GDH have ambitious technological and sustainability goals, but the company is also embarking upon a significant expansion plan.
There's no doubt that the pandemic caused a rapid uptake in the need for data centre facilities. Data centre growth has been driven by increased company awareness of the benefits that cloud services can provide and increased pressure from the boards to provide more secure, robust IT environments, along with the setup of local data centres across the world.
According to Deloitte, the need for colocation facilities will only grow as more and more companies look to bolster their IT capabilities; for GDH, the uptake was more than ten times what it predicted.
"High availability of IT is required for the businesses to keep on running. So obviously, it can't be on-prem because if it is on-prem, the IT team has to be there, they have to monitor. So, everybody is going colocation or on the cloud. And again, the cloud has to reside somewhere, which is often in the data centre. All the cloud platforms, whether it's Microsoft or AWS or Google, have to reside somewhere in a facility. That's what we provide," says Mohammed.
"This has driven a lot of push, especially with government entities releasing a law stating that, whatever data of any company, their data should reside within the country. So earlier, the data was being hosted on the cloud and the cloud was in a different country. Now, though, the push is to bring back that data into each country ‒ which means, if such data is coming back into this country, then all these business entities bringing back their data need to host it in a purpose-built data centre. This means there is a huge demand to build infrastructure in the coming few years in an advanced manner," he adds.
With these new regulations and the high demand for data centres, GDH recognises the need to grow both quickly and sustainably. To deal with this short timeline, the company has signed a framework agreement with its vendors and partners to ensure it has a commitment from its supply chain, in terms of the delivery of equipment to facilitate this expansion.
Concluding, Mohammed explains how the future for GDH is heavily focused on this expansion: "Our plan is to invest US$1bn in the the next 12 to 18 months to multiply our capacities three- or four-fold, which is already in the pipeline. We are rolling out in Bahrain, we are rolling out multiple data centres in Saudi, Kuwait, Morocco and Egypt. We are implementing this because there is a huge demand, especially with artificial intelligence, automated cars, augmented reality, and gaming platforms coming in, which are driving huge data centre requirements. We see there is a lot of demand coming in the future, so we are trying to multiply our operations and projects four-fold."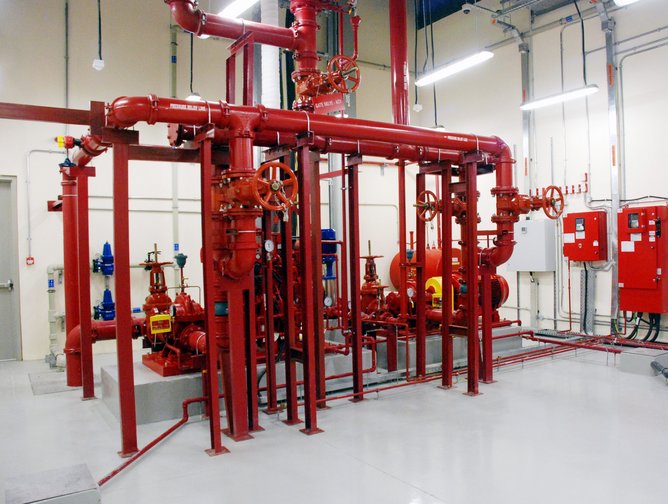 Gulf Data Hub
Gulf Data Hub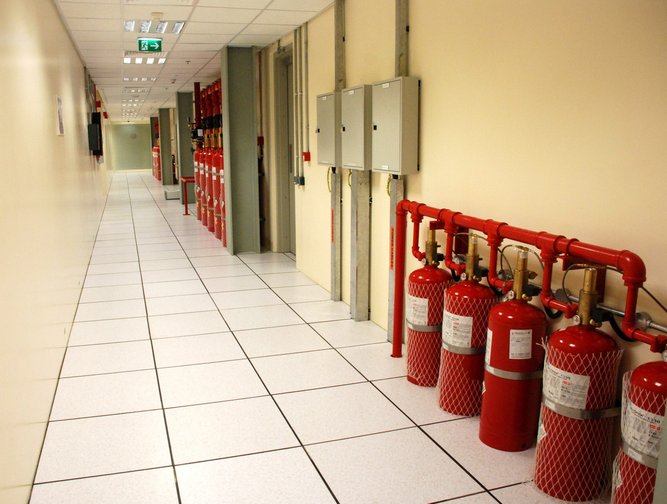 Gulf Data Hub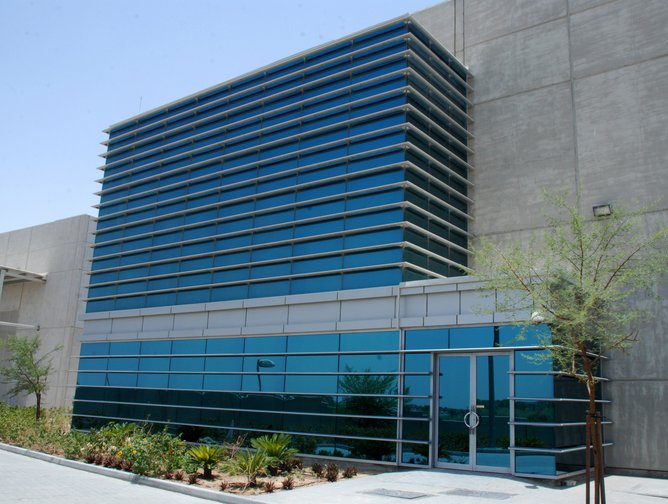 Gulf Data Hub