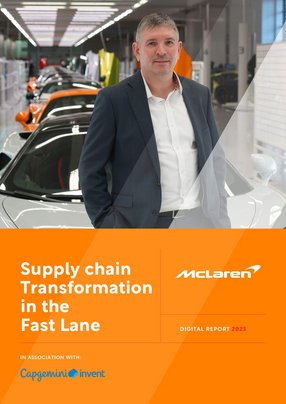 McLaren: supply chain transformation in the fast lane
Automotive Logistics Director Ashley Naughton on how McLaren is transforming at a pace one might expect from the maker of Earth's fastest road cars
Few companies have the pedigree, history and pure elan of McLaren Automotive, the British manufacturer of luxury, high-performance sports cars and supercars.
McLaren was founded in 1963 by Bruce McLaren, a New Zealand-born racing driver, and initially the company designed and built only race cars.
In recent years, though, it has shifted its focus to high-performance road cars.
Its current lineup includes several models, including the 720S (£227,300/$305,000), and GT (£166,300/$204,990), all of which are mid-engine sports cars (meaning the engine sits between the axle lines of the front and rear wheels). The company's latest model is the hybrid-powered Artura (£189,200/$233,000), which was introduced in 2021.
In addition to its road cars, McLaren Automotive also produces racing cars and provides support for various racing teams.
McLaren Automotive has been at the forefront of automotive technology, leveraging its experience in F1 to translate this excellence into its road cars. Like other F1 teams (Williams and Mercedes) it is based in South East England – in Woking, Surrey, but has a worldwide network of suppliers.
The Woking facility is a state-of-the-art complex that includes design studios, as well as engineering and production facilities for McLaren's road cars, including the GT, Supercars and Ultimate cars.
The centrepiece of the Woking campus is the McLaren Technology Centre (MTC). It's a stunning, futuristic building designed by famed architect Norman Foster, and is the kind of structure one can picture housing a colony of humans on the Moon, or Mars.
The MTC houses McLaren's design and engineering teams and is home to advanced simulation and testing facilities, including wind tunnels and a driving simulator. McLaren Production Centre sits adjacent to the MTC and is the focus for its supercar operations.
In addition to its Woking HQ, McLaren has a world class, state-of-the-art McLaren Composite Technology Centre that manufactures its carbon fibre chassis architecture. It is based in Sheffield, in the North of England.
And overseeing all of the logistics holding these operations together is Logistics Director Ashley Naughton, who concedes that the most challenging aspect of the role is – aptly enough, given the dizzying speed of its products – "having to work at pace".
"We make fast cars and we have a fast-moving business, and sometimes that's a bit of a challenge," he adds.
But Naughton is battle-hardened on this front, having spent more than a quarter of a century in logistics and supply chain, working largely in aerospace and automotive, with first-tier suppliers, in either manufacturing or logistics services.
He says the most satisfying aspect of his role at McLaren is "working with our people".
He adds: "It's a very passionate organisation, with a rich history in automotive and racing. The innovation and ingenuity of the people is really quite inspiring.
"We also have a very complex product," he says, "which means we've got extremely specialised suppliers, and we are constantly looking to improve the business."
This, Naughton observes, often means his team has to react super quickly, and concedes this puts pressure on people "to support what the business is trying to achieve".
Along with logistics chiefs worldwide, Naughton's ability to support McLaren goals has not been made any easier by a multitude of shocks and pressures existing today. Whether that be raw materials shortages, capacity limitations or cost pressures, it all presents challenges. It's a situation that makes him more determined than ever to future-proof McLaren's supply chain.
"It's about mitigating challenges that are as yet unknown," he says. "Having information early on in our supply chain is very important. We don't always know what's around the corner, so it's about understanding the risks to our business, and making decisions based on that understanding to safeguard ourselves."
And what of the longest and most painful supply chain shock of all in the automotive manufacturing world: microprocessor shortages?
"In terms of future-proofing against semiconductor shortages, nothing is going to protect us completely. There is no insurance policy that will give us total availability for all the semiconductors we need.
"That said we have done really well with semi-conductors and were very proactive, early on, as that risk emerged. Securing those commodities gave us the breathing space that others perhaps have struggled with."
Naughton continues: "Moving forward and thinking about a wider scale of the supply chain we can better protect ourselves by having early information around these risks, which are sometimes in the third or fourth tier of the supply chain.
"So building supply chain maps and then ingesting data using technology is a way to become more resilient, so we can deal with those shocks when they occur."
It is this climate of uncertainty that prompted McLaren to embark upon the digital transformation of its supply chain and logistics operation.
"If you stand still, you're actually moving backwards," Naughton says of the digitalisation programme. "Logistics and supply chain are a core part of our business. We design products, we manufacture the vehicles, but we can't do that without our supply chain partners."
Naughton adds that McLaren Automotive hand builds state of the art super cars in a state-of-the-art facility, and is constantly looking to innovate. "The same applies for our manufacturing and Logistics operations," he adds. "I want that same performance. Agile, communicative, and responsive."
This is why McLaren is investing heavily in improving its supply chain ecosystem.
"Our suppliers are partners in our business and we need their support to be successful. If we don't invest in that then we're being negligent," Naughton says. "Our supply chain is a key enabler for our business. It's integral to the way that we do business."
The strategy on digitalisation "comes down to three Cs", Naughton says.
"It needs to be connected, collaborative and ultimately needs to be cognitive."
He adds: "It's about having data that we can use to make decisions much earlier than we do today. This is how we derive resilience, how we optimise and how we discover efficiencies. We need technology to do this, and we're on that journey."
Operationally, Naughton says the benefits of digitalisation derive from breaking down barriers and silos that "traditionally exist within organisations".
Such barriers also exist within the supply chain network, Naughton points out, and he adds that technology can create opportunities for all partners in that ecosystem. "Collaboration and data sharing is quite simple if we adopt Cloud, for example," he says, adding: "Our inbound operations will hugely benefit from digitalisation and technology," says Naughton, "but then that flows into the manufacturing ecosystem, of which I'm part. Similarly there is also a strong drive for transformation within the manufacturing team and we need to ensure we are synergizing."
Ultimately, he says, the goal of the programme is to transform the business "so our customers get a better quality product and a more reliable service".
He adds: "At the end of the day, any transformation programme must keep the customer in mind, which is why we're deeply connected to our customers and how they view our products, as well as how they view the service. Ultimately we want to be faster, more effective and more trusted, so that we can better deliver on what customers expect."
Helping McLaren drive the change programme in the right direction is Capgemini, a global leader in consulting, technology services and digital transformation.
"Capgemini has been an important partner for us," says Naughton. "They've brought in thought leadership, and have shared industry best-practices."
And not just from the automotive clients with whom Capgemini works, says Naughton "but from other industry sectors", which he says has been invaluable "because we need to learn how other sectors are approaching similar and different problems".
He adds: "Capgemini has been important in helping us to understand the art of the possible, and to identify those opportunities where technology can help McLaren on its journey.
Naughton admits that there is still much to come "because the company's logistics transformation is quite embryonic in terms of crystallising what the future looks like".
He adds that the next phase "will be to begin looking at the specific opportunities and capabilities Capgemini has helped us identify."
He continues: "We need to consider what's right for McLaren. We are unique in certain aspects, but we need to adopt standardisation where it makes sense. I am fortunate to have a strong team around me to make the right choices about our future logistics operations. As I said before, it's about the people."
"Moving forward, its about understanding the choices we face, and then making decisions based on those options. We're not quite there yet, but in the coming months we'll begin making decisions around the processes and technology, then implement what we see as the biggest opportunities.
"Some of those changes will come from our internal team members and some will come from our partners. We have a really strong team here who have already developed digital capabilities so we will continue to leverage our skills, but there will be things we need support with."
Sooner rather than later, Naughton hopes – in keeping with the fast pace of life so fitting for a supercar manufacturer.
"I like to operate at pace," he says. "It's in my DNA and also in McLaren's, who like to do the right thing, quickly."
So that's the near term. But what about the longer-term future for McLaren? How does Naughton see this shaping up?
Naughton says: "We will move toward being an insight-driven organisation. Network data is key for this to occur. Through collection of such data, this will enable us to become far more resilient. The need for sustainability cannot be ignored. The majority of Scope 3 emissions come from the supply base, so we have a responsibility to improve how we operate our business. This will be our future."
Naughton feels that recent changes at the top of the company will shape McLaren's performance in the next 12 to 18 months.
Michael Leiters joined as CEO of McLaren Automotive in July 2022.
German-born Leiters has held senior positions at Porsche AG, eventually becoming a Product Line Director there. More recently, he was Chief Technology Officer at Ferrari. So he is certainly someone who knows all about fast-moving manufacturing environments.
"I think we've got an exciting future, particularly with Michael Leiters joining the organisation," says Naughton, adding that "there's also lots of other positive changes".
Among which, he says, is "a shift-change in the way we approach things, from design through to delivery of product".
He adds: "It's one of the reasons I took the opportunity to join McLaren. I'm passionate about driving change, and am lucky enough to have a leadership team that supports the need to transform, "Naughton continues: "It's an exciting time to be in operations and supply chain logistics in the automotive business. I believe our future is really bright."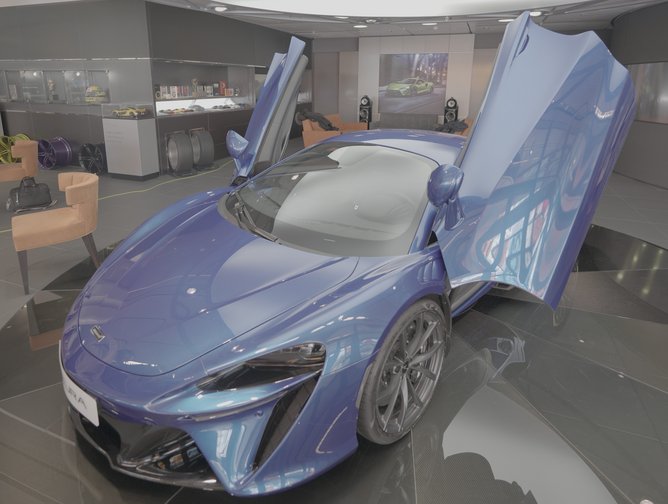 McLaren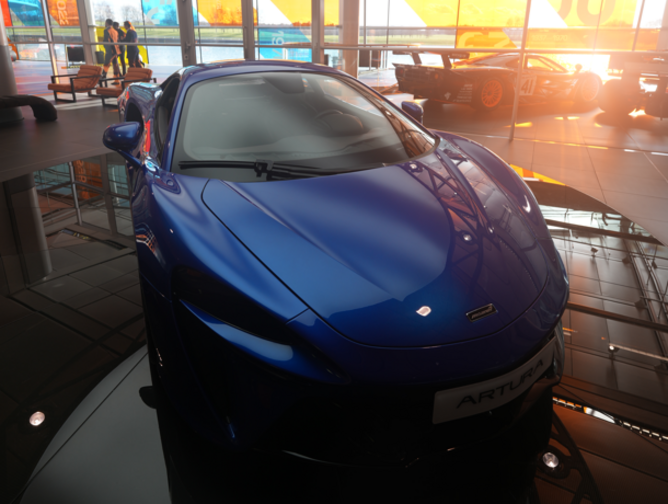 McLaren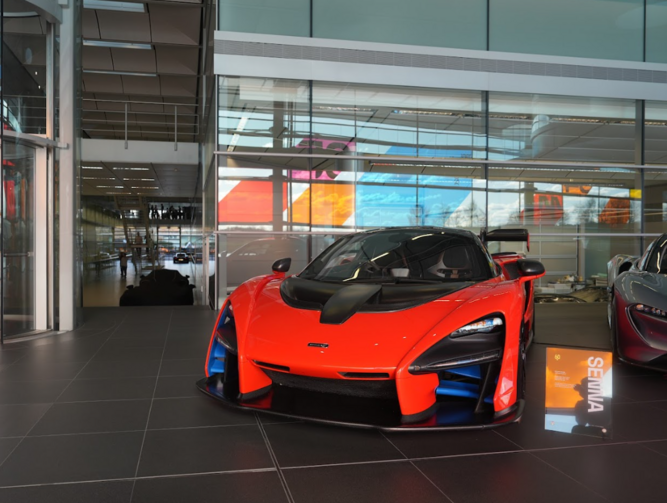 McLaren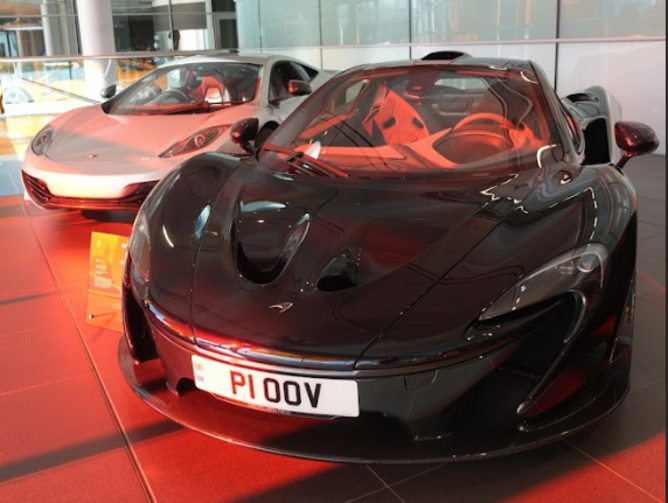 McLaren