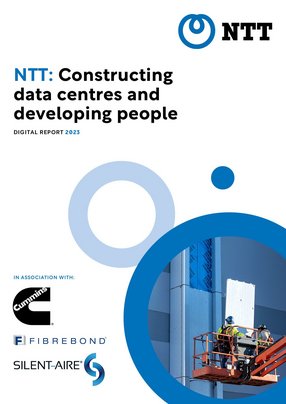 NTT: Constructing data centers and developing people
Brittany Miller, SVP of Construction at NTT Global Data Centers, shares insights into building data centers and developing people in a hyperconnected world
The world of data centres, their construction and development is closer to home than most assume. They form the foundation of our interconnected world, housing the very architecture that carves out our modern society.
We take a look at this foundation through the eyes of Brittany Miller, Senior Vice President of Construction, Engineering, and Supply Chain at NTT Global Data Centers.
With a remarkable professional journey and a wealth of experience in the industry, Miller shares valuable insights on the process of building and developing data centres, with a particular focus on cost efficiency, and brings a diverse background to her current role. Her journey began at Intel Semiconductor Company, where she gained invaluable experience in building chemical and gas fab plants across various locations worldwide.
Working in a rapid-paced and ever-changing environment, Miller developed expertise in construction and supply chain management, successfully navigating complex, fast-paced projects while honing her skills in risk management.
After her time at Intel, she transitioned to the data centre industry, joining Microsoft in roles that involved both the construction and lease acquisition sides of the business. This diverse experience laid the foundation for her current position at NTT, which she assumed nearly three years ago with the aim of establishing a scalable delivery organisation.
NTT – a global technology giant
To provide context, NTT is a prominent Japanese-based global technology company, with over 150 years of aggregated corporate technology innovation under its umbrella and a strong presence in the global data centre industry. NTT boasts an impressive network of data centres across North America, Europe, India, and APAC. Miller says that, "while the intricacies of NTT's organisational structure are vast, for the purpose of this discussion, we will focus primarily on the data centre business segment".
Cost efficiency in data centre construction
NTT is a company that's actively focused on the pursuit of cost efficiency in data centre construction and development, as Miller highlights: "Given the capital-intensive nature of building data centres, it is crucial to manage costs effectively without compromising on quality or performance."
Miller emphasises that a comprehensive understanding of different delivery models and effective risk management are essential in achieving cost efficiency. Drawing from her experience, she highlights the importance of strategic planning, meticulous project execution, and a relentless focus on scalability.
Under Miller's leadership, NTT's delivery organisation has experienced significant growth, quadrupling in size over the past three years. This expansion has been accompanied by the opening of new markets and the establishment of build-to-suit capabilities – solidifying NTT's position in the Americas.
Achieving success in cost, schedule, scale, and supply chain
Realising cost efficiency
When it comes to finding success in building and developing data centres, Miller highlights the importance of cost reliability. She explains that their journey began with a focus on standardisation. By understanding customer requirements and aligning them with their business model, they were able to standardise their product in the US.
Starting with their Phoenix Campus project, they replicated the design across all sites, which not only provided a better understanding of costs but also allowed them to identify and implement cost efficiencies.
"Standardisation has been key in improving predictability, cost control and scalability, while still accommodating necessary design innovations to meet client demands," she says.
Meeting schedule demands
Similar to their cost efficiency approach, Miller underlines the significance of standardisation in managing project schedules effectively: "By adopting a base-build core design approach, we created the infrastructure necessary to deliver capacity in alignment with demand curves. This strategic approach allowed us to scale rapidly while also providing flexibility to adapt the product based on customer requirements."
Achieving scale
Addressing the topic of scale, Miller underscores the two primary tenets that drive the company's approach: cost predictability and scalability. Through their standardisation efforts – and the subsequent ability to streamline operations and improve efficiency – NTT has successfully achieved scalability while maintaining cost control and project predictability.
Navigating the supply chain
As we all know, supply chain challenges have truly been redefined in recent years, and it's no hyperbole to say that these disruptions have been unprecedented.
"However, by partnering with multiple suppliers in each equipment category and sharing our roadmap transparently, NTT ensures that suppliers have a clear understanding of our requirements.
"This collaboration enables effective planning, proactive decision-making and better management of supply chain risks," she says.
Additionally, she points out that the standardisation of equipment across sites, allows NTT to leverage flexibility and move equipment as swiftly as needed, ensuring timely delivery: "Early commitment and close communication with partners facilitates timely responses to potential impacts during the production stage, enabling us to make informed business decisions and agile adaptations."
The Importance of having good people at NTT
Miller emphasises the crucial role of having a talented and dedicated workforce at NTT. "Hiring the right people and providing them with the right support enables them to take ownership of projects and make decisions that impact NTT's overall success," she says.
She draws from her experience at large tech companies, where working at a fast pace under pressure can be challenging. "I believe that enjoying the work environment and having positive relationships with colleagues are essential for a fulfilling experience in any company. As the saying goes, 'people leave bad leaders, not bad companies'."
To create a workplace where people enjoy coming to work and working with their colleagues, Miller focused on building a strong team. Though many positions were initially outsourced, she took the time to carefully select the right leadership team.
"This deliberate approach paid off, contributing to the team's ability to scale rapidly and quadruple the business in just three years," she says. "The people and leadership drive this success, and my leadership style involves regularly checking in with team members and addressing any roadblocks."
Establishing culture and vision
In terms of team composition, Miller believes it starts with establishing the desired culture and vision. NTT's culture revolves around connecting people and enabling them to deliver, while the vision is to scale rapidly and enter new markets swiftly.
"With these goals in mind," she says, "the focus was on building a diverse leadership team with varied backgrounds. The team includes individuals from the data centre industry with hyperscale knowledge, as well as professionals from adjacent industries like hospitals and semiconductors."
NTT also recruited people with deep expertise in supply chain management, "even if they had no prior tech experience".
"By bringing together diverse perspectives and capitalising on the strengths of each team member, we were able to create a cohesive and highly effective team," she says.
Miller gives prominence to the fact that the success of the leadership team led to the replication of this approach throughout the organisation, ensuring a consistent and aligned mindset.
"The concept of 'winning together' resonates with the team, as all functions, including engineering, construction, and supply chain, operate under the same organisational umbrella.
"This integrated approach encourages collaboration and shared responsibility in problem-solving. The team fosters a culture of innovation, understanding that taking risks and learning from failures are vital for growth and improvement."
To further strengthen the team and address the industry's talent shortage, NTT has launched an internship programme in their construction organisation. This initiative aims to develop young talent and inspire them to pursue careers in the data centre industry. By providing valuable industry exposure and experience, NTT hopes to retain talent within their organisation and contribute to the industry's growth as a whole.
Outcomes of implementing the right teams
Since implementing the right teams throughout the organisation, NTT has experienced significant changes. One notable improvement has been a reduction in attrition, which had been high in the industry in recent years.
"The work being done at NTT, and the opportunity to contribute to building a new organisation with a strong foundation has generated a lot of excitement among our employees," she says. "They appreciate the autonomy to create and improve processes, rather than following outdated methods that have been in place for many years. This sense of empowerment and continuous improvement is truly motivating for the team members."
Miller points out that effective communication has also played a crucial role in retaining the team and fostering a positive work environment. She highlights the importance of consistently communicating the organisation's vision and any changes that are coming.
"In fact, leaders should over-communicate to ensure that everyone is aligned and understands the 'why' behind decisions and initiatives. Transparency in communication not only keeps employees motivated, but also fosters an environment of trust," she says.
Expressing gratitude and acknowledging employees' achievements is another significant factor in building a successful team.
"It's actually very simple to say 'thank you' when someone does something awesome," she says. "But it goes a long, long way. Recognising and appreciating the hard work and dedication of team members through simple gestures like instant messages or emails can be very effective in boosting morale."
NTT also implements initiatives such as 'Coffee Connects', where employees from different parts of the organisation come together virtually for a coffee break, fostering connections and collaboration. Regular all-hands meetings, monthly newsletters, and team-building challenges are other ways NTT creates a safe and open space for communication and connection.
Reflecting on her experience, Miller advises other organisations to prioritise listening.
"Truly hearing and understanding employees, whether it's about their personal lives, challenges on projects, or any other concerns, is absolutely crucial.
"Leaders should actively remove roadblocks and support their team members. Building genuine connections with the team, remembering personal details about their lives, and showing care and support can go a long way in fostering a positive, productive work environment.
"Despite the fast pace of work, leaders should remember that it is the collective effort of the people that drives the success of an organisation," she says.
Expert advice
Miller's central message to the audience is to invest more in people, particularly in the construction industry. She says that taking care of employees and suppliers is crucial for the success of a company.
"By providing support, listening to their voices, and allowing them to be a part of the decision-making process, organisations can harness the dividends of employee engagement and satisfaction.
"I believe that people want to be a part of something meaningful, especially in the post-COVID world, and involving them in shaping the organisation can yield significant benefits."
Construction: of the people, by the people, for the people
Miller adds that construction, as an industry, is heavily dependent on people. Despite advancements in technology in various fields, the construction industry has not seen significant progress in the last 60 years. Skilled labour in construction is limited, and there is no imminent threat of robots taking over jobs. She suggests that the industry should embrace diversity, allow people to work from different locations where possible, and challenge outdated norms.
"By prioritising the wellbeing and potential of individuals, the construction industry can unlock numerous opportunities for growth and success," she says.
NTT's partner ecosystem
Regarding partnerships, Miller discusses three companies: Fibre Bond, Cummins, and Silent-Aire.
Fibre Bond
Fibre Bond has been a long-standing partner of NTT, helping standardise their data centres and innovate within the constraints of the industry. "Our partnership has been characterised by mutual collaboration, agility, and a willingness to challenge each other for better results – key criteria for any successful partnership," she says.
Silent-Aire
Silent-Aire, another strategic partner, is a prominent player in the semiconductor and data centre industry. "With their reliability and substantial manufacturing capacity, Silent-Aire has become one of NTT's primary suppliers."
Cummins
Cummins is a trusted supplier of generators in the data centre industry. "Although Cummins' partnership with NTT is relatively new," says Miller, "they have demonstrated reliability, effective communication of risks, and a strong commitment to delivery." She points out that NTT shares extensive information with their partners, allowing them to align their efforts and deliver the expected outcomes. She says the company "expects a positive future with both Silent-Aire and Cummins" as their "strategic partners".
The Next 12 to 18 Months for NTT
In the next 12 to 18 months, NTT's focus will be on significant building projects. They have already secured customers for most of the capacity at their sites, and their major markets, including Phoenix, Dallas, Hillsboro, Chicago, and Ashburn, will witness substantial construction, will witness substantial construction.
NTT plans to evolve their standard designs based on industry developments and address critical factors such as supply chain and power to enhance their competitive advantage in delivering future capacity.
Changes in the Industry's Future
Miller anticipates that the introduction of AI will increase spending from key technology companies and have a significant impact on the data centre industry, although the exact nature of this impact is yet to be determined.
Increased demand due to AI will likely require larger data centre footprint, which may necessitate alternative design and construction methods; as such, Miller predicts that power will continue to be a crucial conversation in the industry.
"The availability of power in different regions – such as the middle of the United States – may become a target market for companies seeking quicker access to power infrastructure," she concludes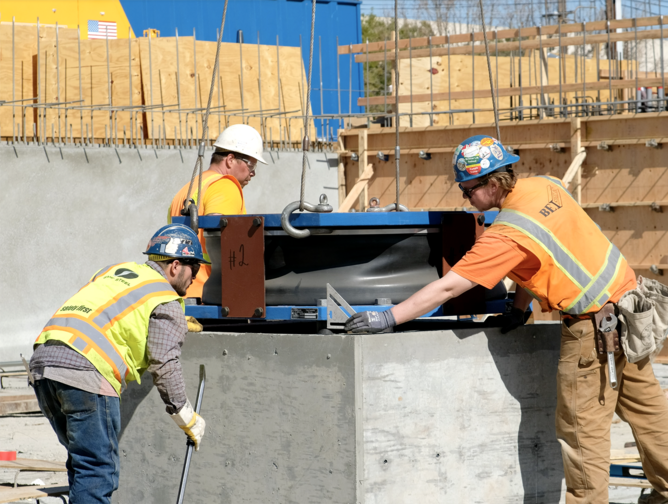 By prioritising the wellbeing and potential of individuals, the construction industry can unlock numerous opportunities for growth and success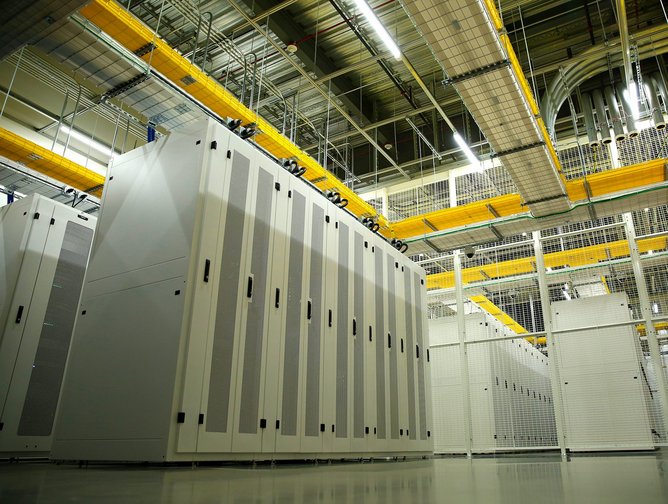 Increased demand due to AI will likely require larger data centre footprint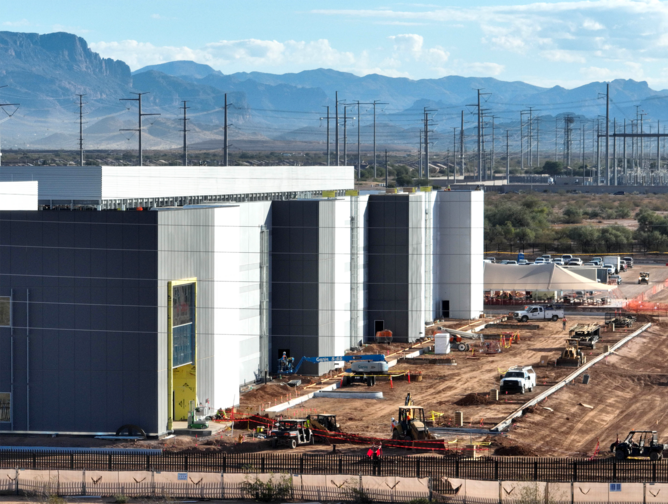 NTT: Constructing data centers and developing people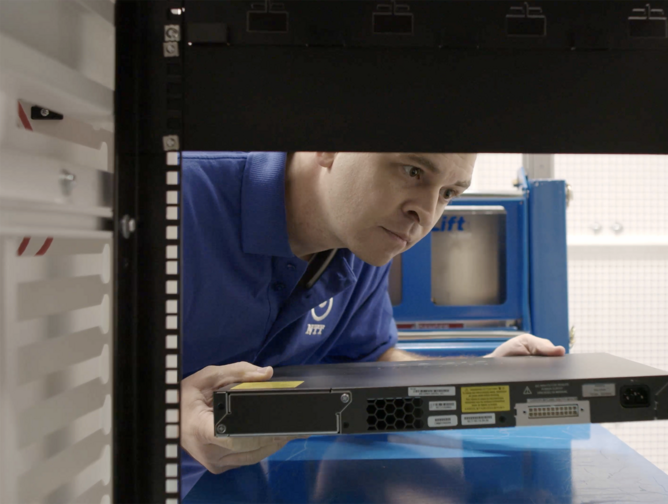 Miller's central message to the audience is to invest more in people