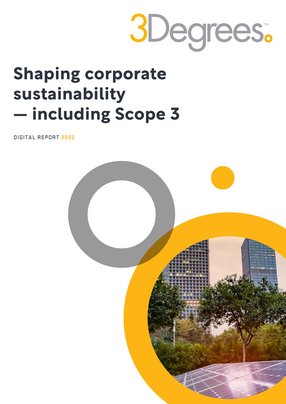 Shaping corporate sustainability—including Scope 3
Maureen Bray from 3Degrees highlights the climate solutions firm's message of climate commitment and support of its clients' sustainability transformation
Common ground now firmly exists among many businesses as they embark on projects in aid of sustainability. The global call to action has seen many corporations developing rapidly to meet the environmental, social and governance (ESG) demands of the 21st Century.
Many of these demands relate to the climate crisis tightening collective expectations of companies, with the Paris Climate Agreement seeing more stringent commitments to limit global warming to an increase of 1.5 degrees Celsius—and nothing more.
Businesses are at the heart of this shift; a change in sentiment and operational strategy by which they can fully adhere to the accords of the Paris Agreement, while also meeting needs of clients, consumers and partners.
To understand the importance of climate change, the climate advisory firm, 3Degrees, represents the speed at which the climate crisis has evolved. Founded in 2007, the company was named after its commitment to limit temperature rises to '3Degrees'—a number that, since the company was born, has been reduced to the 1.5-degree target we know today. As such, the company stands for more than just climate action; 3Degrees' name is an indicator of climate urgency, but there are more significant reasons why businesses should be watching the firm.
The company was formed by CEO Steve McDougal and Dan Kalafatas, Co-Founder and Chairman, to drive the pair's belief that businesses have a higher stake in climate change and the ability to contribute more to the global initiative. The business works in the interest of all stakeholders and plays a crucial role in driving support for climate change.
Following its formation, 3Degrees soon became an influential force in the renewable energy certificate (REC) and carbon offset market, as well as an innovator in the utility space and supporter of green energy adoption. The organisation also established itself as a B Corp a decade ago, joining a community of businesses with a shared goal to be the best for the world.
As the organisation has grown, it has retained the message of its founding in addition to retaining much of its leadership team—which is but one of the contributing factors to the success of the company. Additionally, new talent is always coming through the door who shares 3Degrees' passion for the planet and its sense of urgency when it comes to climate action—to create a dedicated global workforce of over-220-strong.
The company now sports a diverse team that allows the firm to offer a full suite of solutions across Scopes 1, 2, and 3 emissions and tackle various market segments, providing climate consultancy, environmental market insights, support for renewable energy attribute certificates (EACs) and carbon project development, and transportation decarbonisation solutions.
"3Degrees has approached its growth in a way that allows us to hire the right talent, for the right positions, to provide the best services to our customers," says Mauren Bray, Senior Director, Energy & Climate Practice - Strategy, EMEA. "We have a global team with varied backgrounds who can support a wide range of customers with varied challenges, providing a deep level of knowledge and experience."
An integral part of 3Degrees' operations involves support for companies as they undergo their emissions reduction activities. This includes corporations, non-profit organisations, educational institutions and more—providing them with cost-effective ways to achieve their sustainability goals, with consideration for the nuances of each client company.
The commitment starts in-house, as the consultancy firm has a goal of net zero by 2030, and currently matches 100% of its energy usage with EACs and offsets employee emissions from commuting as well as business travel. Further efforts are presented in the form of water restoration credits, allowing 3Degrees to cover the water footprint of its organisation, and procurement from diverse, ESG-driven businesses.
Actionable targets require emissions data and planning
As one of the services it offers to its clients, 3Degrees takes businesses through the process of defining their climate goals—which is critical for ensuring that achievable goals are set. Bray emphasises that progress over perfection is critical here. Business should strike a balance between getting the groundwork in place through setting ambitious goals, while continuing to make progress on climate.
This is where data comes into play. Each client journey follows a similar approach, beginning with data and insights, and ending with sustainable success—and, rightly so, 3Degrees advocates that they celebrate their successes. In its whitepaper, 'In Setting Corporate Climate Goals, Credibility is Key', the company explains strategies organisations can take to map data and apply it to actionable goals.
When discussing the topic of data with Bray, it appears one of the most difficult areas of emissions reduction for any business is in the supply chain. In particular, Scope 3 emissions garner the attention of sustainability leaders as the most difficult to shake. While some organisations are taking to more sophisticated solutions for tracking and actioning Scope 3, the general theme surrounding the topic is 'transparency'.
This is one of the areas that 3Degrees has found the most pressing, but also testing, for corporate businesses, as it requires a more tailored approach across different industries.
"We're all about addressing the Intergovernmental Panel on Climate Change's (IPCC) 1.5-degree global warming crisis and are looking to set up a bespoke, tailored programme for [organisations] to achieve that, aligning their targets from a Scope 3 emissions perspective," says Bray.
"This includes data accuracy, the screening and inventory of Scope 3 emissions through to supplier engagement programmes, and other reduction initiatives. Whether that is through carbon insetting, value chain interventions, or buying EACs for the supply chain—these are all different ways in which we support corporations towards their commitments."
Sourcing green energy and responsible distribution
While firms are now more inclined towards responsibility, there are other benefits that provide them with more profitable offerings to encourage them to follow more sustainable business practices in 2022.
According to Bray, climate action is one of the ways in which organisations can leverage sustainable activity to improve brand image and ensure products and services meet the growing consumer sentiments towards climate change. One way in which businesses can portray their sustainability—both of their company's and their products—is through transparency. Businesses must consider their emissions beyond their four walls and gain visibility of their Scope 3 in order to ensure true action against climate change.
Speaking at the Sustainability LIVE London hybrid conference, Bray delves into the topic alongside other industry professionals.
"Those looking to work with their supply chains shouldn't get bogged down in the details or look for a standard to be set before they do anything about it. There needs to be some proactivity there," says Bray.
3Degrees supports its clients with a full scope of solutions designed to address their Scope 3 emissions, from conducting an initial Scope 3 inventory, to supplier engagement, designing a supply chain emissions reduction strategy and implementation.
When advising clients on Scope 3, Bray explains, "They can look at supplier engagement, strategies, education, providing the necessary tools and insights—or even a forum to collaborate among peers on things like aggregate power purchase agreements (PPAs)."
"There are a number of different ways in which organisations can address their supply chain, and I think that's ever-changing as technology grows and transparency is enabled. Focusing on Scope 3 while gaining primary data and insights is key to driving emissions reduction."
Beyond the implications of Scope 3, there are decarbonisation solutions available to businesses that could contribute to reducing emissions across all scopes.
"3Degrees helps in a variety of areas. We can help no matter where a corporation is on their decarbonisation journey. Whether it's at the very start, setting the baseline; or, undertaking footprints and inventories of emissions, to improve on that data as they mature throughout their journey," says Bray.
As 3Degrees assists clients in decarbonisation solutions, they take this one step further by aligning organisations with current trends to develop their own carbon strategies.
"From a carbon strategy perspective, it's about addressing residual emissions that remain after reduction initiatives," says Bray, explaining that this involves addressing "those with carbon credits that meet the quality criteria, meet the standards, and the various different aspects that they want to consider as part of their carbon strategy."
As its client base grows and their needs evolve, the team at 3Degrees is adapting to meet these in line with the up-and-coming trends in industry. The aim of the company is to remain one step ahead of the global trends that are shaping the way corporations decarbonise their businesses and, in doing so, giving companies a fighting chance at sustainability while also making it equitable for them.
More and more organisations are setting plans for net zero and 3Degrees will continue to support firms in Europe—building upon its existing team in the region—as well as North America, while also looking at potential ways to expand its operations in APAC.
As technology enables climate action, businesses require the necessary expertise to leverage the data available to them and use it to overcome business challenges, meeting the needs of all stakeholders—from investors to those impacted socially.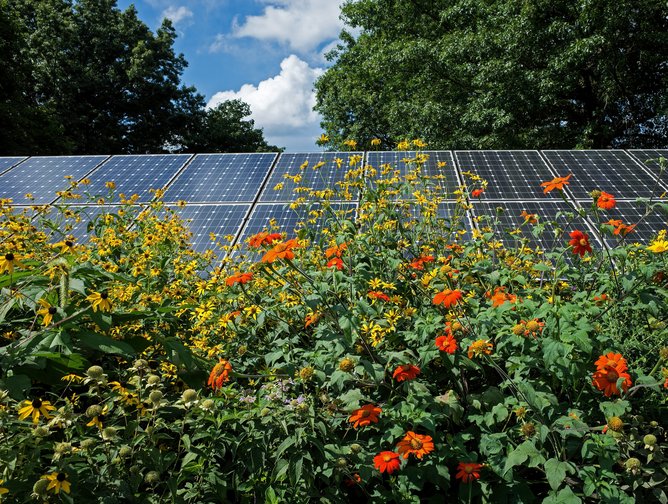 3Degrees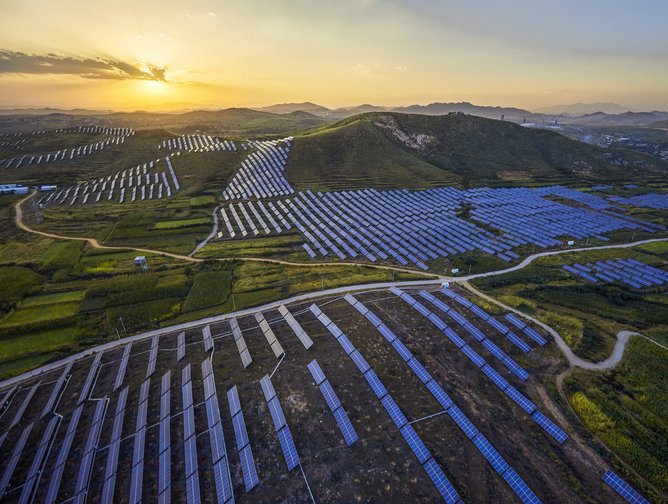 3Degrees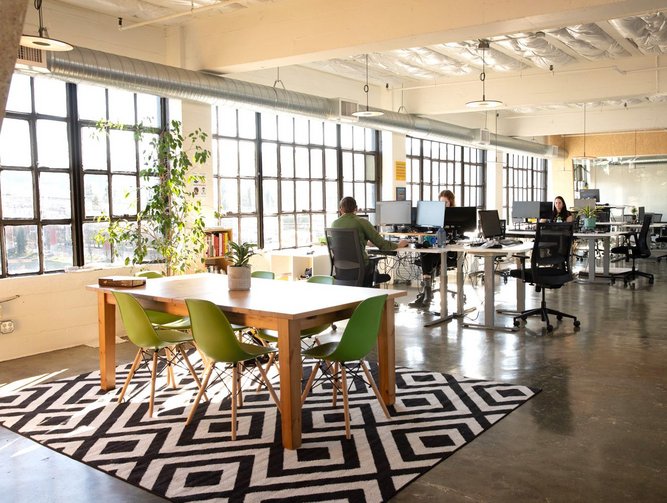 3Degrees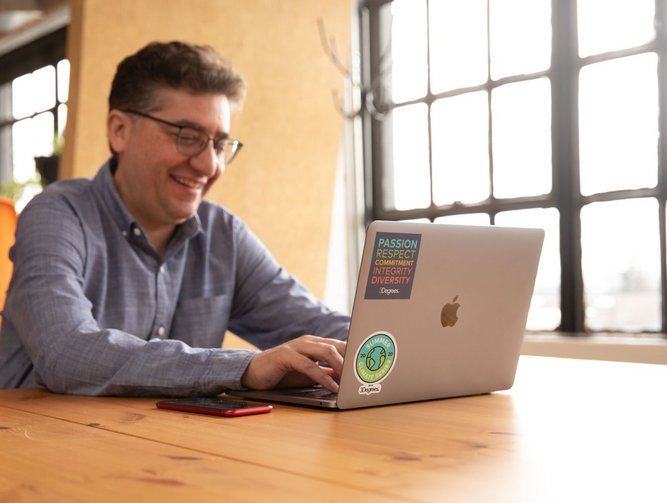 3Degrees