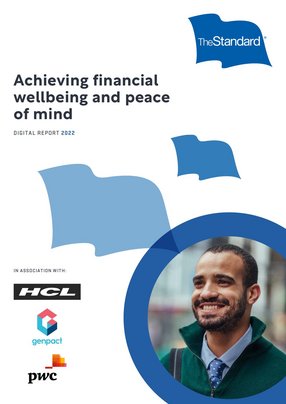 The Standard: Achieving financial well-being & peace of mind
The Standard's Rachel Henney details the company's approach to ESG, commitments to simplicity in its procurement processes & strong third-party governance
Founded in Portland, Oregon, in 1906, Standard Insurance Company (The Standard) is a leading provider of financial protection, insurance, retirement, and investment products and services for both employees and individuals.
Under its holding company name, StanCorp Financial Group Inc., the organisation has four primary subsidiaries: Standard Insurance Company, The Standard Life Insurance Company of New York, Standard Retirement Services, Inc., and StanCorp Mortgage Investors, LLC.
When it comes to The Standard's core mission, Rachel Henney, Head of Procurement, Supplier Management and Governance, explains her love of its simplicity. "The Standard is a family of companies dedicated to helping our more than eight million customers achieve financial well-being and peace of mind," she says.
Since joining the company in 2015, Henney reflects on the incredible growth of the group, "When I arrived, revenues were at US$2.9bn. We ended 2021 at nearly US$4bn," says Henney.
She adds: "We've also deepened our investment in technology. And in doing so, we came to understand that we cannot be experts in everything. So, we partner with strategic, best-in-class vendor partners to deliver value to our businesses and customers.
"But particularly in the last two years, during the COVID-19 pandemic. We've really seen great success with our shift to working remotely while continuing to provide the superb customer service that sets us apart from our peers."
The Standard and its ESG commitment
In the early stages of its environmental, social, and governance (ESG) related work, The Standard's approach to ESG has always been driven by its vision "to support a healthier environment for all, to strengthen communities, to align corporate values, and ensure we always take the high road," says Henney.
She adds: "ESG is important and it will continue to be a focus for us."
Yearly, The Standard reports on its ESG activities, sharing details on its plans to ensure the long-term sustainability of the company as well as its measurement and management of its impact.
While Henney can't share many specifics in regards to its upcoming 2021 report, she can say: "The 2021 report will be focused on how we ensure the long-term sustainability of the company, and measure and manage the impact our company has on our customers, communities and environment. It will also continue to highlight how we create a workplace culture in which each employee is valued and respected."
When asked how the 2021 report will compare to 2020, she adds: "Deeper storytelling will be a core element of the report. We're committed to sharing stories — many of which have not been shared publicly — about ESG activities inside our various business units."
The Standard is committed to multiple United Nations Social Development Goals (SDGs), the adoption of which will help the company to not only track and report on its work, but to tell a more complete and transparent story when it comes to its sustainability.
The Standard's dedication to supplier diversity
With supplier diversity being a core pillar of The Standard's ESG model, this approach offers the company an opportunity to support its communities. "Supplier diversity is a business imperative; we take this very seriously and promote inclusion of diverse suppliers with our standard workflow for procurement and sourcing events," explains Henney.
She adds: "We continually grow and promote our supplier diversity efforts by benchmarking activities with industry peers for best practices, leveraging the advocacy organisations that certify companies as diverse (NGLCC, NMSDC, MBENC) for future matchmaking events to grow our portfolio of diverse suppliers."
The Standard simplifies its processes and drives effective governance
When it comes to the simplification of its processes, Henney explains that The Standard leverages a methodology called 'lean management system'.
She says: "Lean at The Standard is a set of tools and behaviours that focus on continuously improving the value we provide to our customers, with an engaged and empowered workforce."
The Standard's goal is to maximise the performance of its systems or value stream to eliminate waste in the value chain. "Asking 'why' each step is required, it serves as a baseline for simplification opportunities," adds Henney.
Choosing a third-party risk governance approach, The Standard uses subject matter experts from across the enterprise covering multiple risk areas — geopolitical, technology, compliance, fraud, and legal, to name a few.
"This provides a holistic governance approach for our third parties," says Henney. "These 'Risk Domain Owners' work with our centralised TPRM Governance group who act as the central clearing house for TPRM risk monitoring and information management."
In 2021, The Standard further evolved its Third-Party Risk Management Governance group by leveraging leading practices to expand its TPRM programme. "Using a risk-based approach, the TPRM Governance programme monitors third-party providers across a wide number of Risk Domains," says Henney.
She adds: "One of the current focus areas for the programme is to provide enhanced reporting capabilities so business stakeholders have improved visibility to current risk information about their third parties. The Third-Party Risk Management Governance group works with both business and third-party stakeholders to ensure that risks are monitored and appropriately managed throughout the engagement lifecycle."
The Standard's outlook for the future
Looking to the future, Henney expects the industry to continue to be impacted by the current global landscape including the pandemic, geopolitical unrest, and employment retention challenges.
She says: "These next couple of years will focus on a deeper evaluation of our supply base, looking at how we can optimise the utilisation of strategic, preferred partners to mitigate inflation impacts."
She adds: "Future trends are in part defined by a reflection of the recent past; over the past couple of years, the pandemic has reshaped our industry and its perception. We sell a promise to be there for our life and disability insurance customers when they need us.
"The pandemic, sadly, gave us the opportunity to be there for many people and families experiencing the worst. We're proud of our capability to provide income replacement for people experiencing a disability, and funds to cover expenses and mortgages for families who lost a loved one. The pandemic showed how critical our products are and will continue to be."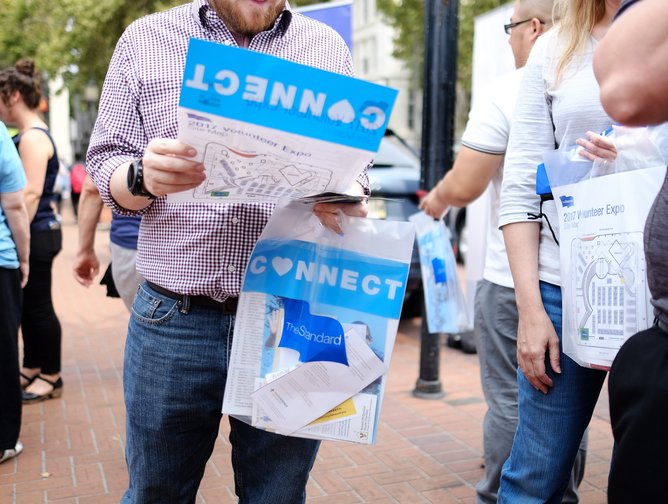 The Standard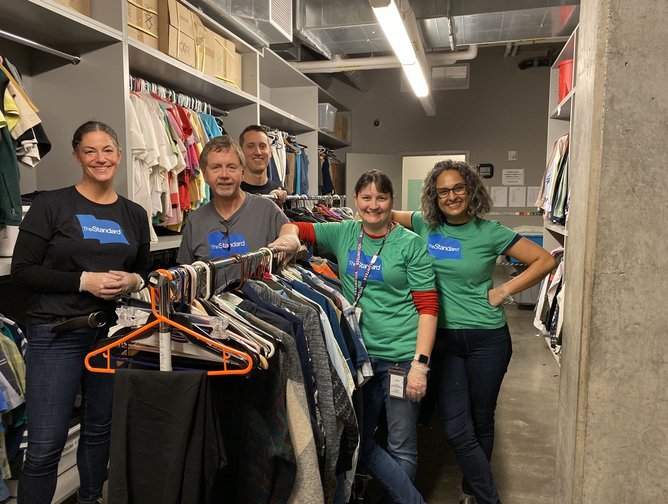 The Standard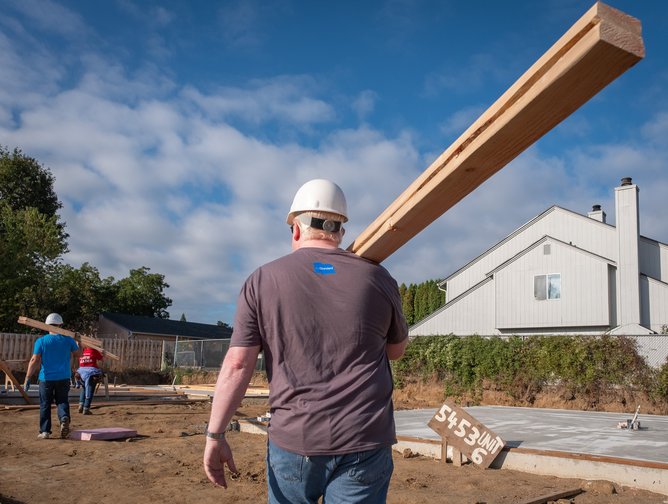 The Standard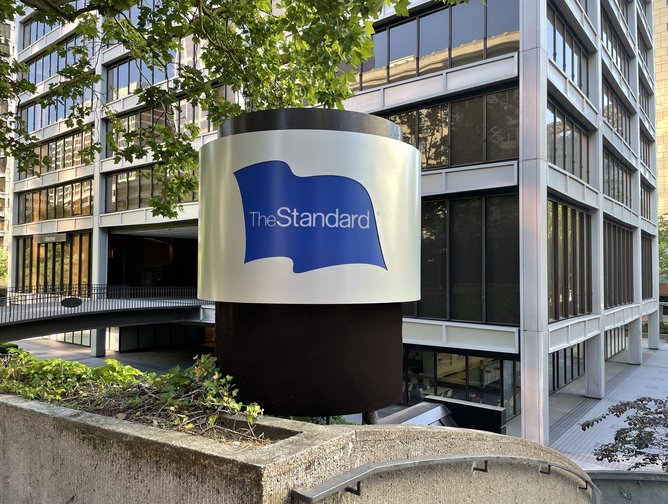 The Standard