Diversity & Inclusion (D&I)
American Honda has released first automotive D,E&I report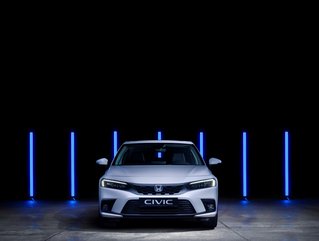 Yvette Hunsicker, the CSR lead at American Honda's explains how D,E&I has become a crucial part of its automotive success, supported by its latest report
As a multi-faceted manufacturing conglomerate, Honda Motor Company has a global presence with business taking place in around 150 countries. From motorcycles to cars—encouraging sustainability through EV development—and aircraft applications, the company's engines are embedded in many of its products and other machines.

Beyond its manufacturing processes, the firm has been looking at the wider business and how it complies with environmental, social and governance (ESG), particularly when it comes to diversity, equity and inclusion (D,E&I) in the workplace. The release of American Honda's latest report says just that as it is the first of a kind D,E&I publication.
Honda's position in sustainability
At Honda, sustainability is paramount. Following strict deadlines for sustainability achievements, the company strives for carbon neutrality by 2050 and aims to make motorcycles and automobiles safer by meeting its zero traffic collisions fatalities target in that time.
The company's sustainability report sets out its entire outlook on the future and where the business is headed in terms of emissions targets, environmental action,social interaction, and community engagement.
What does Honda believe about D,E&I?
To put this simply, Honda is on board with encouraging D,E&I throughout its entire business function. This extends beyond the workforce to encompass the communities in which they live in and the wider public affected by its operations.
Yvette Hunsicker, Vice President of Corporate Social Responsibility and Inclusion and Diversity at American Honda Motor Co., Inc., says: "We initiated this report to emphasise our commitment and share our progress in the areas of inclusion and diversity. The report is an important tool in holding ourselves accountable for continuous improvement."
"Honda was founded on a strong respect for people, and we are committed to living our values through actions that strengthen equality in our own workplace and in communities across America."
Joining the company in 1989 as a production associate, Hunsicker is now the dedicated person at Honda America in charge of all social aspects of the business, including D,E&I.
The company has always preached diversity and inclusion as an important credential of the organisation, but since the cause for social and governance have grown—a result of the past two years of social isolation and uncertainty—Honda decided to look further into the cause and find out to maximise its potential for all.
How will Honda become more inclusive?
'Living Our Values' is the company's way of saying 'this is what we're doing'. The report focuses on some of the key areas that Honda will continuously improve upon to ensure the business meets the needs of all individuals. This will be done by:
Improving the hiring process and encourage a diversify group of candidates and interview panels for each role within the company
Revising Honda's social media policy to ensure that action is taken in the event of any racism discrimination
Training leaders within the company to carry out much-needed discussions about diversity and support those that are experiencing negative behaviours
Providing assets to educate teams on the meaning of social justice