Bird e-scooters: the world needs sustainable mobility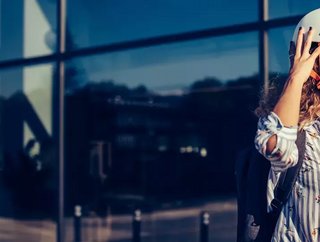 Travis VanderZanden, founder and CEO of Bird, imparts his knowledge on the future of the sustainable micro-mobility sector
Micro-mobility is becoming commonplace in many major cities around the world, but the available solutions are somewhat under-rated in the current sustainability landscape. Organisations like Bird, an e-scooter provider, are yet to see the industry reach its peak as it becomes a long-term solution for sustainable transportation in urban areas. 
Travis VanderZanden, founder and CEO of Bird, spoke about this at the Micromobility World Summit, a virtual conference that brings together key innovators in the sector to showcase, learn and develop their solutions for e-mobility. Bird is continuously undergoing research projects to develop its e-scooters and e-bikes to improve the longevity of its solutions, which span cities across Europe and North America. 
Beyond its public bike and scooter sharing, the company supplies personal e-mobility solutions, which it hopes to implement on a wider scale, limiting the need for fuel-powered transport in cities. The developments of Bird's e-mobility solutions provoked a reduction in carbon emissions reaching 10,000 tonnes in 2021.
A sustainable breakthrough awaits
During a discussion with Horace Dediu, a micro-mobility industry analyst, VanderZanden explained how the industry is yet to reach a state of significance like other well-known technologies. 'I don't think we've hit the iPhone moment yet in micro-mobility', VanderZanden says. 
He continued to discuss the importance of infrastructure as a limiting factor for e-mobility. While there has been an increase in the number of dedicated cycle lanes in cities; a response from governments to encourage socially distanced transport, the e-mobility sector can benefit from this and it has also emphasised the need for more. 'More bike lanes are a great start', said VanderZanden. 'I think now on the infrastructure side we really need to work with cities to get more dedicated parking'. 
VanderZanden also explained, at the summit, how technology has developed and that industry data doesn't represent that. 'There are a lot of misconceptions about the industry based on outdated data', he said. 'For our first fleet in 2017, I was ordering whatever was available on Alibaba. Going public was a great branding moment to show the incredible advancement of our vehicles and highlight important new data. The economics are positive, as we're showing along with other operators'. 
• Join global business leaders and sustainability experts taking meaningful action at Sustainability LIVE, held at Tobacco Dock, London, 23-24 February 2022. Register to attend today! Click here to learn more.