Google updates provide emissions and consumption insights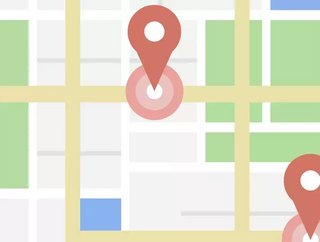 The new updates to Google Maps and its search engine will provide consumers with valuable data on carbon emissions in shopping, transport and home energy
We tend to discuss the changes that companies should make to be more sustainable. Targeting net-zero emissions, sourcing more responsible products, and reducing business energy consumption are some of the methods in which companies are changing. But the fact that consumers are becoming more environmentally conscious means that sustainability initiatives are moving much faster. Why not give consumers the opportunity to manage their own purchasing habits? 
Google has committed to drastic measures across its data centres leading up to 2030 and its recently released update explains the next steps for its search engine and map functions, which could revolutionise the way we utilise travel, home energy and e-commerce.  
Sustainable travel and shopping
The new features of its Google search website provide insights to consumers when booking flights and shopping online. With the Google Flights function, users can assess the level of carbon emissions involved in booking their trip, enabling them to choose from the seats with the lowest potential emissions contributions. Insights are also given for hotel searches as Google highlights their efforts to reduce waste and conserve water, as well as selecting those that are Green Key or EarthCheck certified. 
Turn your home green 
The Google Nest thermostats have been well-received as items for saving energy, which is why the company takes this one step further with its new service that encourages an energy switch. Nest Renew uses a feature called Energy Shift to allow consumers to automatically switch their energy usage from fossil fuels to renewables. The Renew Premium initiative will match the user's current fossil fuel usage with high-quality renewable energy credits. 
Sustainability and artificial intelligence in transport
There is no doubt that phones have become more intuitive than the previously desired satellite navigation systems. Google is adding a feature to Google Maps, which is quite exciting! It allows users to pick the fastest routes for their journey as usual but also shows the most fuel-efficient route, saving travellers money and reducing their impact on the planet just a little more. 
Google's search engine will also provide more insight into hybrid and all-electric vehicle options and compare them to fossil-fuel options to encourage more users to purchase eco-friendly models. For those who are looking to take this one step further, the lite navigation for cyclists will be added to Maps, making it easier to find bikes and e-scooter shares in more than 300 cities across the globe. 
The predictive nature of artificial intelligence is also capable of reducing fuel consumption. Google is currently piloting a system that analyses the efficiency of traffic light systems, which has been underway in Israel and is due to begin its second pilot programme in Rio de Janeiro and other cities. 
For more sustainability insights, check out the latest issue of Sustainability Magazine.