Kingspan sustainable partnership with Mercedes AMG Petronas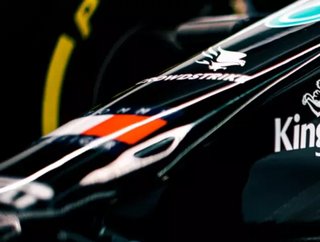 Kingspan and Mercedes-AMG Petronas will leverage their partnership to further develop sustainable initiatives in motorsports
Recently announced as an integral part of Sustainability LIVE, Kingspan has more news to share. The company has entered into an official partnership with the Formula One team, Mercedes-AMG Petronas. 
The company has already worked with Mercedes in the construction of some high-performance construction projects and is now preparing to take on more commitment with the company in return for some sustainable exposure. 
Who is Kingspan? 
A manufacturer of high-performance insulation—as well as other products like renewable components, Kingspan was founded in Ireland and has since expanded across the globe through various international acquisitions and partnerships. The organisation currently operates 166 manufacturing facilities and employs over 15,500 employees across more than 70 countries. 
Kingspan is an example of a business that is passionate about the planet while also enabling great architectural design and construction to take place. The company has been involved in many great architectural projects across the globe and promoted more sustainable use of building products. 
Why partner with a Formula One team? 
The most important reason is exposure. Like many other companies that partner with popular racing teams, Kingspan will gain access to the fan base of around 500 million people as shows broadcast globally. The benefit for Mercedes is to leverage the expertise of Kingspan to bring together the best resources for sustainable technological development to reduce emissions in motorsport. 
Mercedes-AMG Petronas has set ambitious goals for sustainability, including a 50% reduction of carbon emissions by 2022, which are seemingly aligned with Kingspan's own targets, making the partnership much stronger. Both companies are also committed to reaching net-zero emissions in their manufacturing processes by 2030.