Diversity & Inclusion (D&I)
Nespresso's sustainably sourced coffee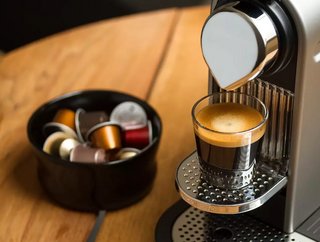 Nespresso's campaign explores how caring for farmers and the environment results in high-quality coffee
A new Nespresso campaign "Made With Care" explores the journey of Nespresso coffee and the sustainable sourcing invested in the value chain. The campaign features brand ambassador and Nespresso Sustainability Advisory Board (NSAB) member, actor George Clooney. 
Carbon neutral coffee
Nespresso's values lie in supporting the company's value chain. The Nespresso AAA Sustainable Quality™ Program, which is designed to:
Select only the finest quality beans

Improve the lives of farmers 

Protect the environment

Revive endangered coffee 

Support local communities with the Reviving Origins program. 
This value also lies behind the company's commitment to make every cup of Nespresso coffee carbon neutral by 2022.
"Care runs deep at Nespresso," says Anna Lundstrom, Nespresso's Chief Brand Officer. "As guardians of one of nature's precious resources, it is a philosophy that's embedded in everything we do. We are committed to offering the most refined coffee experience and to protect the best of our world with human care and creativity. Our approach proves that good taste and good values can go hand in hand, and we are proud to bring together so many likeminded friends of the brand in our latest campaign."
Let's talk about care
Care for coffee farming communities and the pursuit of gender equality are fundamental to the Nespresso brand. The video features a number of personalities who share the same values with their passionate championing of pressing societal issues. From Colombian Fashion Designer Johanna Ortiz, to Rwandan-French actress and philanthropist Sonia Rolland, digital entrepreneur Chiara Ferragni, Sudanese American poet and activist Emi Mahmoud, Nespresso is proud to collaborate with such powerful advocates for equity and inclusivity.
The video also includes partners who share Nespresso's long-term commitment to sustainability. From creatives such as French chef Jean Imbert, who amplify these values through their craft, to individuals who have dedicated their entire careers to taking action on fairness and sustainability – namely Dr. Nyagoy Nyong'o, Global CEO for Fairtrade International, and Tristan Lecomte, Founder of PUR Projet, both of whom are members of the Nespresso Sustainability Advisory Board.
Sustainable sourcing under question
However, earlier this year Nestle and several other confectionary groups, including Mars and Hershey, were accused by the US group International Rights Advocates of child slavery in West-Africa. 
Back in 2005, Nestle was exposed for employing children on their farms in Mali, Africa. The company swore they had no idea children were being recruited and vowed to weed out child labour. 
"Rather than make progress their use of child labour is actually getting worse," said an IRA representative. 
Following the economic impact of COVID-19 across the world, Human Rights Watch has reported an increase in children taking on employment, especially as many schools have been shut. 
Sustainability is more than a trend, with research showing consumers are happy to pay more for sustainably sourced items. 
Advocating sustainable sourcing policies has to be more than a form of marketing.