Rivian: Revolutionary sustainable adventure vehicles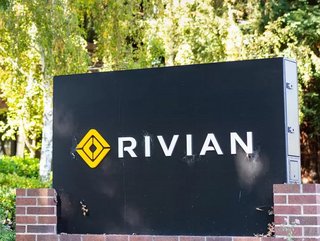 Rivian has found its niche, appealing to the eco-friendly consumer with a focus on sustainable adventure vehicles
Founded: 2009 
Headquartered: United States
CEO: RJ Scaringe
Website: Rivian
Since the coronavirus pandemic, a lot of changes have occurred among consumers as to how they live their lives. The emphasis on sustainability and the importance of the outdoors are two areas that have changed consumer habits. Rivian—the all-electric off-road vehicle company—is appealing to the eco-conscious explorer with its Electric Adventure Vehicles.
The US-based carmaker was founded in 2009 and has created an automotive product that revolutionises the way consumers travel by car, with an unconventional design and intuitive charging that will be supported by its own Rivian Adventure Network—a network of 3,500DC fast chargers at 600 sites across the Americas. 
There are currently Rivian models available in the US, the R1T, a pickup truck, and the R1S, an off-road SUV-style vehicle. 
A new era of all-electric motoring
Both the R1T and the R1S feature Rivian's Quad-motor powertrain, which is designed to improve the transaction of the vehicle and is capable of 0-60mph in three seconds. Aside from the speed and offroad capabilities, Rivian has also implemented LTE and Wi-Fi capabilities and used vegan leather for its interiors. 
Production and deliveries of the Rivian R1T began in the US in September 2021, with UK availability expected in 2022.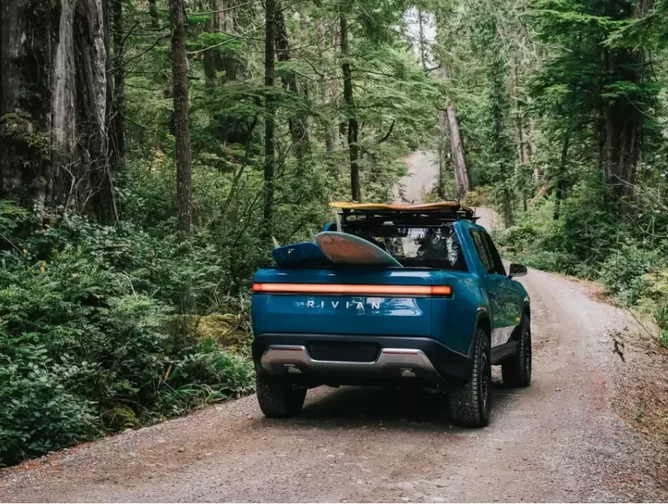 Rivian's conservation efforts and sustainability initiatives 
'Rivian vehicles have been developed to enable and inspire a connection with the natural world, and our partnership with The Nature Conservancy allows us to further help protect these wild places we care about' - Rivian
The company collaborates with The Nature Conservancy (TNC) to provide resources and education prospects while creating new opportunities to regenerate natural spaces. To ensure that TNC operations are sustainable, Rivian signed a deal with the organisation to provide its all-electric vehicles—as they are quiet and do not emit any harmful pollution—while exploring other avenues for electrification. 
'We share a common, deep commitment to [safeguarding] the planet's lands and waters, and we're excited to collaborate alongside an organisation with such broad impact in land restoration and conservation', says RJ Scaringe, Founder and Chief Executive Officer at Rivian. 
The electric car producer also demonstrated its commitment to a circular economy. In 2019, the company began work on a project with the Honnold Foundation to utilise its used batteries in a solar microgrid initiative; a project that supports the community in Adjuntas, Puerto Rico. 
'Second-life batteries are a big enabler to accelerating the widespread adoption of renewable energy, and it's exciting to envision this system contributing importantly to a community. This project allows us to model a customised energy storage solution that takes into account space constraints, disaster resiliency and energy independence', says Scaringe.