Trivium is recognised by EcoVadis as a sustainability leader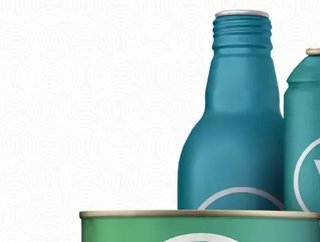 The sustainable packaging company, Trivium has been awarded a platinum medal by EcoVadis for its sustainable business practices
EcoVadis, the provider of sustainability ratings recognises companies with the most success in managing their environmental, social and governance (ESG) credentials. The organisation has devised an initiative to award the most sustainable companies and Trivium Packaging is one of them, achieving a platinum medal for its efforts. 
What makes Trivium Packaging sustainable? 
Formed in October 2019, by a merger between Exal Corporation and Ardagh Global Food & Speciality business, the company has developed a solution for infinity recycled packaging with a global reach. Trivium employs around 8,000 people from 64 nationalities who are based in 21 different countries across the globe. 
It provides aluminium packaging items for bottled, canned, and tinned products, from some of the world's leading brands. These products can be recycled not once, but infinitely, in line with circular economic principles. Trivium is doing its part to meet the needs of consumers as it has identified that 57% of them are less likely to purchase products that are packaged in harmful materials. 44% of the respondents refuse to buy items in harmful packaging, which opens up the market for the company. 
The company is constantly innovating to improve its materials and finished items through packaging body prototyping, container performance testing, opening solutions, while also managing the usual tests like lacquers and food contact, and covering the printing process.
Trivium's sustainability actions
According to the company's Chief Executive Officer, Michael Mapes, the reason behind the companies sustainability commitment is 'because we only have one planet. If we don't do something now, we risk jeopardising the quality of life of future generations'. 
A circular economy is an integral part of the companies value chain decisions and the business has been named a Circularity Champion, as a result of its management of the entire product lifecycle. As a partner of choice for its customers, Trivium continues to uphold, not only its ESG standards but also its quality standards, striving for transparency when disclosing product information and providing satisfactory services to clients.
Some of the targets that the company has set for the next decade include: 
A 30% carbon emissions reduction by 2030, against levels in 2020

10% less water consumption by 2030

Eliminate its waste in landfills by 2030

Meet at least two eco-design criteria for 80% of new product developments by 2030 

Allocate 70% of its total purchases to suppliers with ESG scores that are above average 
Joining us at Sustainability LIVE
At the inaugural Sustainability LIVE, speakers will be attending from across the globe. From Trivium Packaging, BizClik Media Group and global attendees will be joined by the company's Vice President of Sustainability, Jenny Wassenaar, who will discuss Sustainability as a Joint Supply Chain Effort. Viewers will learn more about the company's products and how the business manages the visibility of its supply chain. 
To find out more and sign up for Sustainability LIVE, click here and discover who will be speaking at the event. 

For more ESG insights, check out the latest issue of Sustainability Magazine.