Adidas Responds to Consumer Sustainability Demand Changes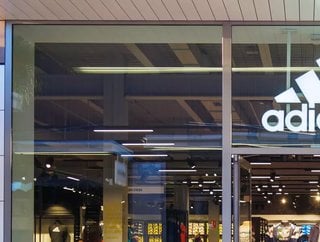 Adidas is responding to the changes in consumer demand, as many customers incorporate sustainability into their footwear purchasing criteria
The global footwear industry, valued at over US$350bn annually, is seeing changes in the way companies make and sell their products. There is currently an emphasis on sustainably sourced materials - including the materials themselves and the labour to produce them - as consumers take to more responsibly sourced products. Adidas carried out a company survey, which provides insights into consumer mindsets. 
Consumer Morals Shape The Market
Kasper Rorsted, Chief Executive Officer at Adidas, released information from the survey at the company's annual general meeting (AGM). While customers tend to look at the design of footwear, comfort or functionality, and the price tag, it's clear from this survey there is one more aspect that is considered: Sustainability.
According to Rorsted, "70% of all consumers say that they consider sustainability a significant buying argument." This resonates with the company, which prides itself on responsibly sourcing its products. Rorsted adds, "if we succeed in sustainability – or when – we also succeed as a business."
Adidas' Sustainable History
Adidas has worked incredibly hard over the years to create a sustainable company image. The company's sustainability journey spans over more than thirty years, as it looks to positively contribute to issues, such as international human rights and labour rights, environmentally friendly supply chains, and waste management.
The company's initial environmental contributions were put in place as early as 1989 when it set out to eliminate the use of harmful chlorofluorocarbons (CFCs) and processes in the production of its footwear. The company also claims that SF6 gases have never been used in its products, which is one of the most severe substances that impact the environment.
Meeting Consumer Values
Every day, there are more initiatives that appear beneficial to consumers when it comes to purchasing products. Historically there has been an emphasis on production energy usage and limiting the use of harmful gases. But the consumer mindset has shifted towards sustainable sourcing of materials, including the knowledge of where the materials come from, the ability to say that products are not causing any harm or discomfort to those in the supply chain - in financial terms and working conditions and that materials are recyclable or companies have schemes to reuse their products. 
Adidas has made even more changes in line with its sustainability efforts. The company is now working on using plastics in its footwear, which have been recycled from ocean waste. It has also teamed up with Allbirds, a company that produces low-carbon footwear products, to make use of its expertise in creating footwear that contains merino wool, recycled bottle plastics, cardboard, and castor bean oil. The company also plans to release its classic footwear type, the Stan Smith shoe, using a leather derived from mycelium - the fibrous root structure of mushrooms.