Alpha Bank releases report providing sustainability insight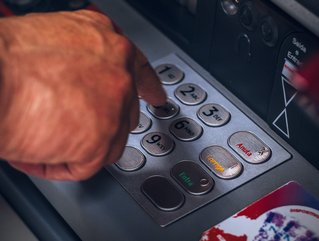 The latest sustainability report from Alpha Bank shows its sustainability achievements and traceable actions with ESG data from the past few years
Sustainability begins with funding and many organisations strive for investment, which hinges on their ability to meet strict environmental, social and governance (ESG) reporting criteria set out by investment firms.
As ESG becomes such a critical topic in finance, the origin and handling of money must be sustainable to comply with current industry changes. As such, banks are also sharing their responsibilities with the world and, like Alpha Services and Holdings Group, sharing sustainability data to provide insight into their overall business achievements.
Alpha Bank's sustainability report highlights the company's achievements across a three-year period (2019 to the end of 2021).
A sustainability journey for banking
The Greek bank was established in 1879 by John Costopoulos and has since expanded to include a banking branch in London, England, and subsidiaries in Albania, Cyprus and Romania. As the second largest Greek bank, based on its total assets, it holds a large market capitalisation of €2.13bn.
As a high-value business, Alpha is able to turn its attention towards its corporate social responsibility (CSR) and provide critical data to show its achievements over the past few years.
Currently the business operates with around 5,570 employees (as stated by the report), runs 299 branches and holds total assets of over €67mn (th).
Including traceability in its sustainability report
In its 2021 sustainability report, the group identifies all of the issues throughout its business and, starting with the most critical:
Corporate governance
Long-term financial and business resilience
Business ethics and compliance
Innovation and digitalisation
Customer privacy and data security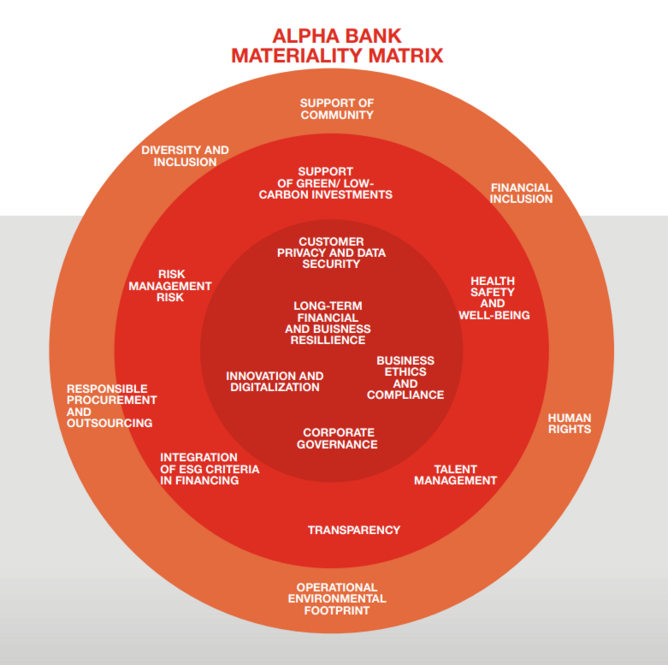 These issues highlight those, in a workable order of urgency, that the company will address and achieve a higher performance, which are all significant operational characteristics of Alpha Bank.
To achieve success in these areas is one thing, but the firm also strives to meet various UN sustainable development goals.
How will Alpha Bank measure sustainable success?
In the report, Alpha Bank incorporates its sustainability ratings, which have only improved over the past five years from an MSCI of BB in 2017 to AA in 2021. The firm has also recorded its quality scores from the Institutional Shareholder Services (ISS) ESG and presented the years it featured in the Bloomberg Gender Equality Index.
To find out more about Alpha Bank sustainability and read the full report, click here.