Boohoo Boss Determined to meet Demand for Sustainable Change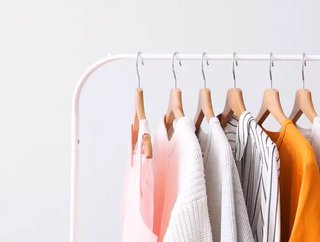 John Lyttle of Boohoo has expressed the changes to be made to relieve Boohoo of its 'throwaway fashion' status
'Throwaway fashion' has been flagged as one of the major issues in the fashion industry. This refers to companies that sell clothing products that are cheap—by retail standards, which accounts for their short lifecycle—meaning they are disposed of much quicker than more expensive brands. Many may look at the prices of clothing now and see them in a similar light, but Boohoo is fighting to dissociate the brand from this fashion culture. 
Boohoo owns 13 different clothing brands, including Boohoo, BoohooMan, Coast, Karen Millen, Dorothy Perkins, Warehouse, Oasis, Wallis, Burton, Debenhams, PrettyLittleThing, NastyGal and MissPap. In an interview with the BBC, the Chief Executive Officer of Boohoo clothing—and former Chief Operating Officer of Primark, John Lyttle discussed the companies efforts to become sustainable. 
'We're here because people want to wear clothes, they have to be supplied', says Lyttle. 'We're trying to make the journey as sustainable as possible [...], 20% of all our ranges will be sustainable this autumn... 40% next spring [or] summer'. Lyttle has also acknowledged that this task will not be a quick fix. 'They're not going to be fixed in six and 12 months... It's the same 2030 timeframe as combustible engines'. 
Addressing Sustainability in the Supply Chain 
It certainly won't be an easy task. The company has a significant supply chain issue to address, which concerns some of its suppliers in Leicester, UK, who have been accused of widespread disregard for employment law. 'We were very upset about it', says Lyttle. The suppliers were investigated for a couple of different reasons, being failure to meet the minimum wage requirement and unsafe conditions in the workplace. This has also highlighted that Boohoo failed to manage its supply chain in many ways to which Lyttle says 'It's not the culture of our business, it's not how we look after our staff. [...] We want to make sure everything is proper and done in the right way'. 
Despite calls for Lyttle's resignation, he claimed it would not have been the right approach and has since expressed his determination to make significant changes in the organisation. 'If I'd have resigned, it would have set it back - in terms of time - to do what we needed to do. [...] We need efficiency and speed [...], immediacy is the biggest trend in the last 18 months and that's getting greater and greater. Consumers drive the trends'. 

For more sustainability insights, check out the latest publication of Sustainability Magazine.