BrewDog's ESG 'Learning Curve' From Management Allegations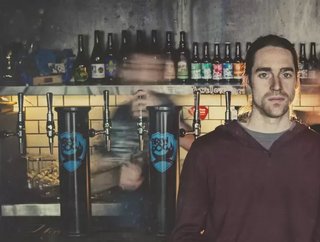 Sustainability magazine takes a look at recent workplace management concerns at BrewDog, and the company responds to ESG 'learning curve'
The beer brewing firm BrewDog has recognised the need for action when it comes to sustainability. The firm was founded in 2007 - by James Watt, CEO & Co-Founder, and Martin Dickie, Co-Founder - after it received crowdfunding investments from various small shareholders. The company currently produces annual sales revenue of around £215m from its alternative craft beer products - also its global network of 100 BrewDog bars.
The company commits a lot of its energy and resources to grow the business with the environmental, social, and governance (ESG) issues in mind. The company is actively participating in initiatives involving renewable energy, waste management, the use of electric vehicles, and support local trade. Like many companies, BrewDog has faced some challenges, and recently it has responded to internal concerns from employees. 
The company has recently been dealing with workplace concerns. An open letter was signed by a number of former staff claiming that working conditions at the company have caused them to suffer mental health issues. The letter was published on Twitter, where signatories claimed to have been treated as 'inhuman'. The extensive letter goes into detail about the issues, by saying "You spent years claiming you wanted to be the best employer in the world, presumably to help you to recruit top talent, but ask former staff what they think of those claims, and you'll most likely be laughed at.
The company's executive, James Watt, has spoken about the issue claiming, "for me, it's not about disputing individual claims. But 60 people were unhappy, and we have to get better. That's the only way we can get something good out of this situation." This comment responded to the allegations, which describe management with the words 'culture of fear'. Watt agrees the company has learned some valuable lessons throughout its growth and is ready to address workplace concerns. "The buck stops with me. I will use [the criticism] to be a better chief executive and leader," Watt says. 
Producing Sustainable Craft Beer
Based on the company's previous actions, it is no stranger to responsible business. We can be optimistic the firm will put the necessary time and resources into these allegations, as it becomes a learning curve for its team. Let's take a look at some of the initiatives that BrewDog has put in place for a sustainable future. 
Working With Wind Energy 
According to BrewDog, 100% of the electricity for its UK brewery comes from renewable wind energy sources. Not only does wind power BrewDog's production, but it also feeds into its own bars. The firm is also working on a direct connection to 3,800kW turbines, which are behind its brewery. 
Waste Management Supporting Bio-Energy
As with any large-scale production, waste is a significant issue that needs to be addressed. BrewDog dealt with the abundance of wasted grain from its brewing process and established a circular waste management system, which comprises the waste grain being processed into biofuel that can be used to fuel its vehicles. 
Getting Onboard The Electric Vehicle Movement
BrewDog has been working with an independent advisor, Professor Mike Berners, to ensure suitable investments and decision-making when it comes to electric vehicles─with the added help of Arrival - specialising in zero-emissions mobility solutions - the firm plans to replace all of its fossil fuel vehicles with electric alternatives. The company is also helping its logistics partner to target their investments towards implementing electric vehicles.