Ferrero Reaches 100% Sustainable Sugarcane Sourcing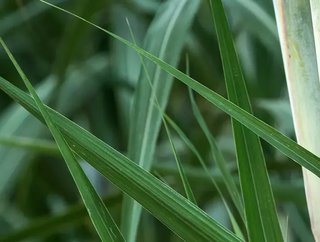 Sustainability magazine discusses Ferrero's sustainable sourcing practices and the 100% sustainable sugarcane procurement milestone
Previously Ferrero has shown its commitment to sustainable sourcing, specifically in the procurement of palm oil. The company continues to improve upon its responsible track record and has announced its 100% sustainable sourcing of sugarcane for its products. 
Ferrero has reached a key milestone, which means that 100% of its refined cane sugar comes from sustainable sources. As a result of this initiative, the company will support important issues relating to the growing production of sugarcane, including poor working conditions, low wages and poor health and safety standards. It will also allow Ferrero to mitigate negative environmental impacts—such as land and water pollution and loss of biodiversity—in the food supply chain. 
'Ferrero has worked with its suppliers for many years to drive Bonsucro certification', says Rafael Seixas, Membership Manager at Bonsucro's. 'Its long-term commitment and effort were critical, not only to achieving its sustainable sourcing goals but also to promoting continuous improvement in the social, environmental and economic performance of sugarcane supply chains, which include for example workers' health and safety, carbon emissions, water use and agrochemical use'. 
Sustainable Collaboration Efforts
Collaboration is an important aspect of sustainable procurement negotiations, which is something that Ferrero has managed to carry out effectively—developing long-standing partnerships with trusted suppliers. 
In 2010, Ferrero became a member of Bonsucro, which awarded the organisation the inaugural leadership award, 2014, for its efforts in developing a sustainable across the sugarcane production industry. Participating in this project allowed the company to meet its 100% target before the initial target, which it originally aimed to achieve by the end of 2020. 
As a result of projects similar to these, the emphasis on supply chain and responsible labour practices is stronger than ever as consumer goods manufacturers are following suit. 'Whereas supply chain sustainability was the best business practice years ago, it will become mandatory, and companies need to be ready to adapt and to engage their supply chains in positive change', Rafael says.

For more sustainability insights, check out the latest issue of Sustainability magazine.