How Bentley Systems is helping to build a sustainable world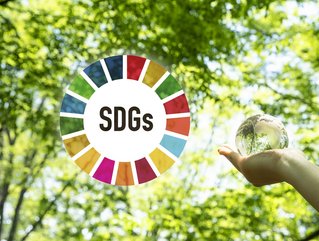 Software development company Bentley Systems is committed to helping make the world a more sustainable place. Rodrigo Fernandes explains how
Bentley Systems is the infrastructure engineering software company based in the United States. Headquartered in Exton, Pennsylvania, the company was established in 1984. The company develops, manufactures, licences, sells and supports computer software and services for the design, construction, and operation of infrastructures. Last year, Bentley generated a revenue of US$1bn across 186 countries.
"Bentley delivers solutions for the entire lifecycle of the infrastructure asset, tailored to the needs of the various professions - the engineers, architects, geospatial professionals, planners, contractors, fabricators, IT managers, operators and maintenance engineers — who will work on and work with that asset over its lifetime," Bentley writes on its website.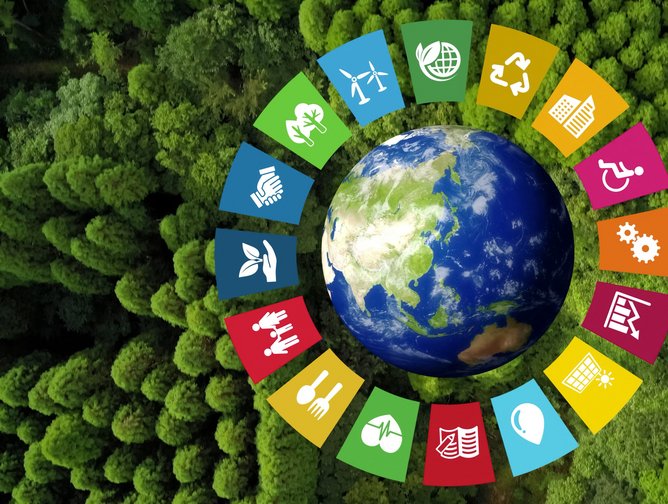 Meeting Rodrigo Fernandes
Rodrigo Fernandes is an Empowering Sustainable Development Goals (ES(D)G) director and environmental industry expert at Bentley. The Portugal native said he has been "Passionate about the environment" since he was a university student.
"I worked in a research centre for several years during my PhD," Fernandes said. "In 2018, our company was acquired by Bentley Systems."
Fernandes said his company was then integrated into the water infrastructure team, in which he was later appointed senior consultant and project manager. Last year, he began working on the acceleration team for the company. "This is more focused on investments and initiatives to promote new areas, new spaces for portfolio development".
Then a new role was defined in Bentley. Fernandes explained that the new position was a director of ES(D)G, which he was selected to fill.
While the term ESG, which stands for Environmental, Social, and Governance, is a familiar one, ES(D)G is relatively new to many.
"This is an invented term that we have in Bentley,' Fernandes continued. "So we all know about ESG. We do have a big commitment around sustainability at reducing our footprint and our impacts, but as a software development company, our footprint is not significant when compared with other companies.
"There's also SDG, which stands for Sustainable Development Goals. So by mixing together ESG with SDG, we come up with ES(D)G, which is empowering sustainable development goals. This is really important for Bentley right now. What we are trying to do is to establish empowering sustainable development goals as the most strategic priority for Bentley in the next 10 years."

Sustainable Development Goals at Bentley Systems
Fernandes then went on to explain that the goals were not for Bentley to achieve for themselves. Instead, the ES(D)G was set for Bentley to: "Empower sustainable development goals through our products and services".
"We help users realise infrastructure outcomes that are more sustainable and more resilient," he said. "We know that infrastructure is responsible for a big part of the greenhouse emission. We also know that infrastructure can play a role in driving a better response to climate change.
"All those aspects are really important for us, and they are directly connected with extreme events and climate change."
Fernandes then went on to share stories of how Bentley's ES(D)G goals were being realised.
"So we now are able to make remote inspections using Bentley's mobile mapping technology" Fernandes said. "We have use cases of applying our mobile mapping technology for remote bridge inspection (preventing the extra-risks increased by more frequent and extreme climate-related events) in the US; and to manage and remotely monitor the health condition of 1 million trees in Mendoza, Argentina (Trees regulate air quality and make cities more resilient to floods, storms, and heatwaves).
"We also have an amazing story from Brazil where they reduced water scarcity problems during drought conditions, ensured better control the water cycle, and reduced costs, just by using our software for digital twins and hydraulic modelling."
"In the Netherlands, [one of our users] is a water utility [company] aiming to become carbon-neutral by 2030, wanting to reduce the carbon footprint associated with the pumps. They substantially reduced energy consumption (less 33% in energy costs) and carbon footprint (less 942 tonnes of CO2 per year) just by using [our] software."
"But we also have great user stories related to renewables. A user in Indonesia worked with Bentley and Microsoft to develop a digital twin of one of its wind farms, creating a 3D model for operators, and linking IoT, ML, and models to predict production output, optimise energy production, and minimise operation and maintenance costs."