Lidl GB joins supermarkets pledging sustainable allegiance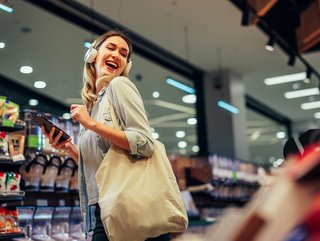 Lidl GB joins WWF's Retailers' Commitment for Nature
Supporting the WWF, Lidl GB is now part of a sustainability pledge by UK supermarket chains to decarbonise and reduce deforestation from the business
As industries go beyond their competitive battles, the demand for sustainable action encourages more businesses to pledge their commitments to their planet.
From a supply chain perspective, this involves a deep dive into their supply chains, ensuring that goods and services adhere to environmental, social, and governance (ESG) targets.
The UK arm of Lidl is one to share its efforts to support global environmental prosperity in partnership with the World Wide Fund (WWF) as it becomes the first discount supermarket to sign its Retailers' Commitment for Nature.
This Lidl GB now joins further supermarkets comprising 60% of the UK's food retail market that is aligned with the initiative, including Co-op, Marks and Spencer, Sainsbury's, Tesco, and Waitrose.
"Our food system is placing an unbearable toll on the planet: it's driving climate chaos and fuelling the destruction of nature in the UK and overseas, undermining our resilience and putting our future at risk," says the CEO of WWF, Tanya Steele, who commented on Lidl GB's recent announcement.
Steele also says: "Tackling the food system's excessive environmental impact, while continuing to produce healthy and affordable food, is a huge challenge. But driving change from farm to fork and across supply chains that span the globe is an essential step for our food security.
"We welcome Lidl's decision to join Co-op, M&S, Sainsbury's, Tesco and Waitrose in working with WWF to help bring our world back to life, before it's too late – now we need to see a clear focus on delivery. Success will require all hands on deck – we urge all UK retailers to step up and commit to the WWF Basket target and accelerate action year on year."
Lidl GB's commitment to this cross-sector sustainability push will continue to drive down the greenhouse gas percentage produced by the retail supermarket sector—currently accounting for 30% of emissions. As the sixth largest supermarket chain in the UK, its pledge of allegiance will also cause more effort to drive down deforestation as a result of UK food retail operations.
"As the first UK discounter to work with WWF on this, we're continuing to demonstrate that affordability and sustainability don't have to be mutually exclusive," says the CEO of Lidl GB, Ryan McDonnell.
"Sustainability has been core to the Lidl business model for many years. We firmly believe it is our responsibility, through innovation, investment, and active leadership, to build a better future – for our business, our agri suppliers, the people we interact with and our planet.
The WWF Retailers' Commitment for Nature
The statements signed by the retail giants as they commit to the Retailers' Commitment for Nature include:
Working with WWF to halve the environmental impact of UK Baskets by 2030, focusing on climate, deforestation and conversion of habitat, agricultural production, marine, diets, food waste and packaging as measured by the WWF Basket.
Reporting data annually to WWF against these pillars and publicly reporting on actions taken.
Meeting the business commitment to 1.5 by setting 1.5-degree Science-Based Targets (SBTs) in all scopes, near term and long term by end of 2022.
McDonnell says: "By signing up to the WWF's Retailers' Commitment for Nature, we are joining an important movement to make the UK food system more sustainable and build on the momentum of existing initiatives we have in place."